Bing is getting some good press lately for its COVID-19 Tracker, offering global and local COVID-19 (coronavirus) information. As noted in a post by Mashable, Bing has the "best Coronavirus tracker" experience, offering comprehensive stats for tracking COVID-19 cases. The Bing COVID-19 Tracker offers users a good overview of the number of coronavirus cases, without overwhelming the user with too much information.
"The Bing COVID-19 Tracker is impressively organized, easy to use, and clear. And it surfaces relevant news articles, thanks to Bing, Microsoft's oft-forgotten runner-up to Google Search.

The layout is what distinguishes it from other trackers. It features a map view, overview graphs, comparison graphs, and color-coded relevant numbers, but not enough to overwhelm you. I can quickly type the name of a city, state, or country to find out how it's doing. A separate graphs tab provides more options."
Other COVID-19 trackers offered by the likes of Google and The New York Times offer great coronavirus case information, but only if you are looking for something US-centric. Bing provides you with location-based coronavirus news on what is happening with your area and lets you check to see if you are at risk of getting coronavirus.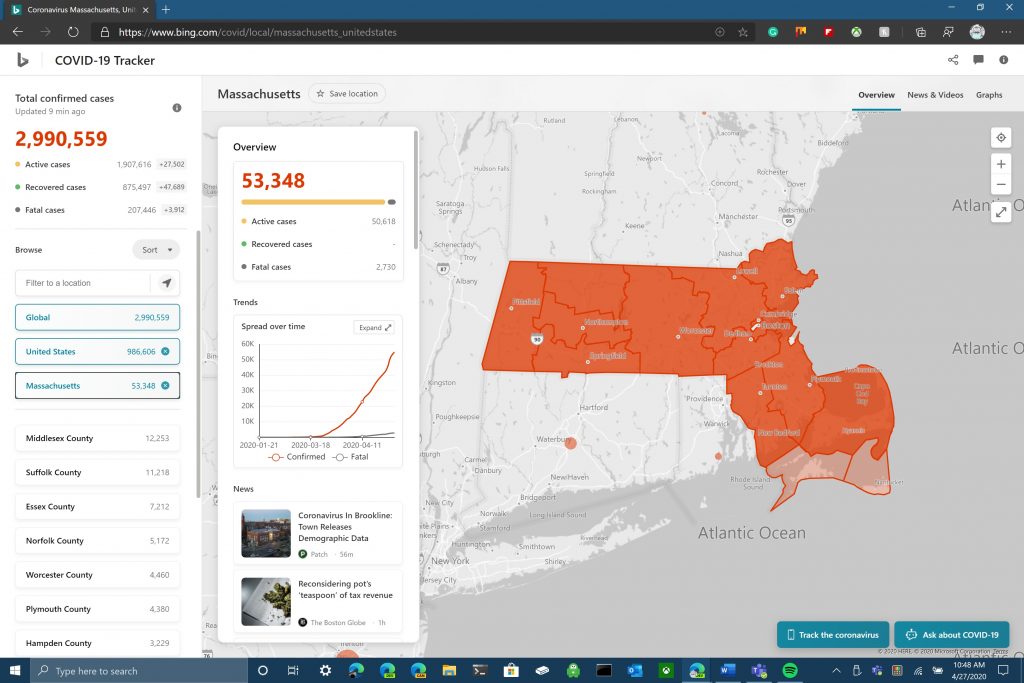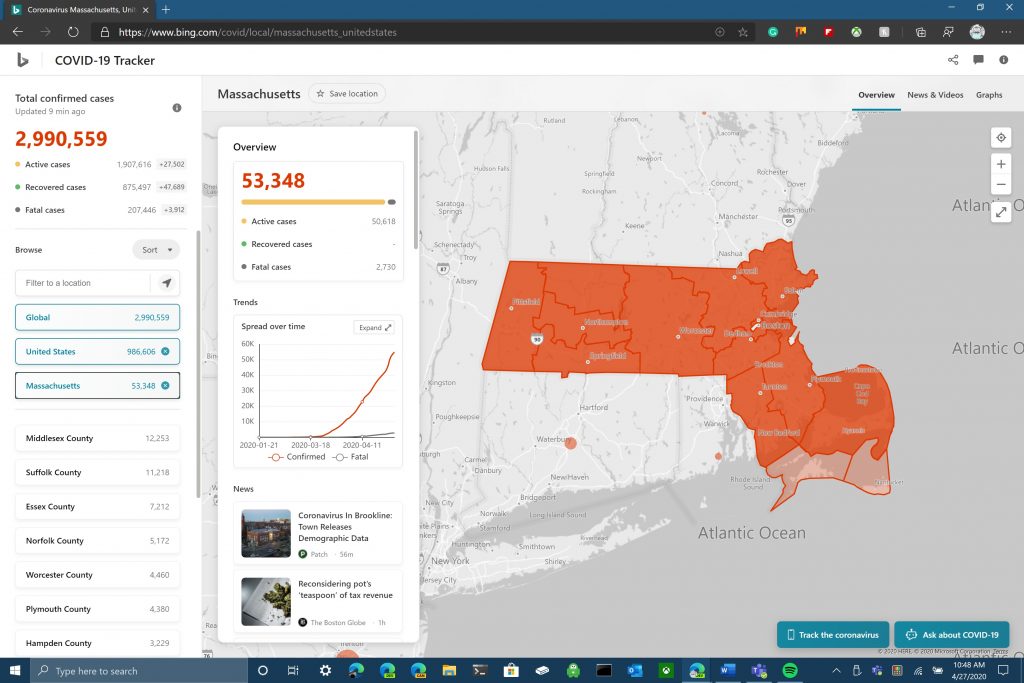 The Bing COVID-19 Tracker shows information for my area in Massachusetts and breaks down the cases by county, offering news stories related to coronavirus in nearby cities and towns. The Bing COVID-19 Tracker also allows you to see graphs showing the steady rise of local cases.
At the time of this writing, the US has the most coronavirus cases in the world, with almost 1 million cases and almost 3 million cases worldwide. Use the Bing COVID-19 tracker and see how many coronavirus cases are near you.