If you're a person who likes to dark mode all the things, then we have some news for you. Bing on mobile now has a new dark mode, as well as a new look in the flyout menu on desktop to help you check on your Microsoft Rewards status.
The dark mode feature was originally teased back in April, but we recently noticed it rolling on our end on three different Android and iOS devices. The option for the dark mode appears as a toggle switch in the hamburger menu for Bing on the right side of the screen. Clicking it will automatically turn search results page dark, and make it easier on the eyes, as seen in the featured image above. It's really clean, persists across all the different sections of the search engine, and puts extra emphasis when searching for photos.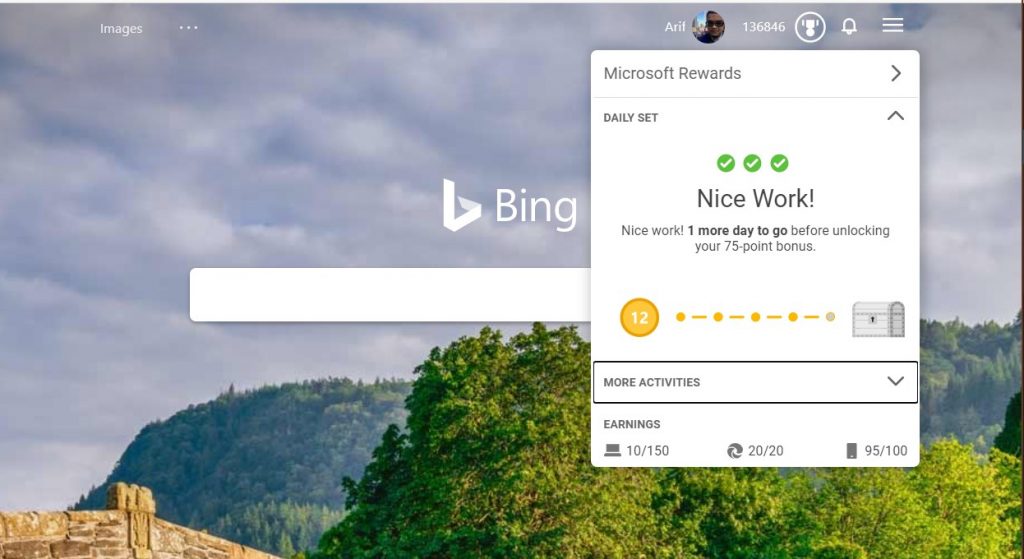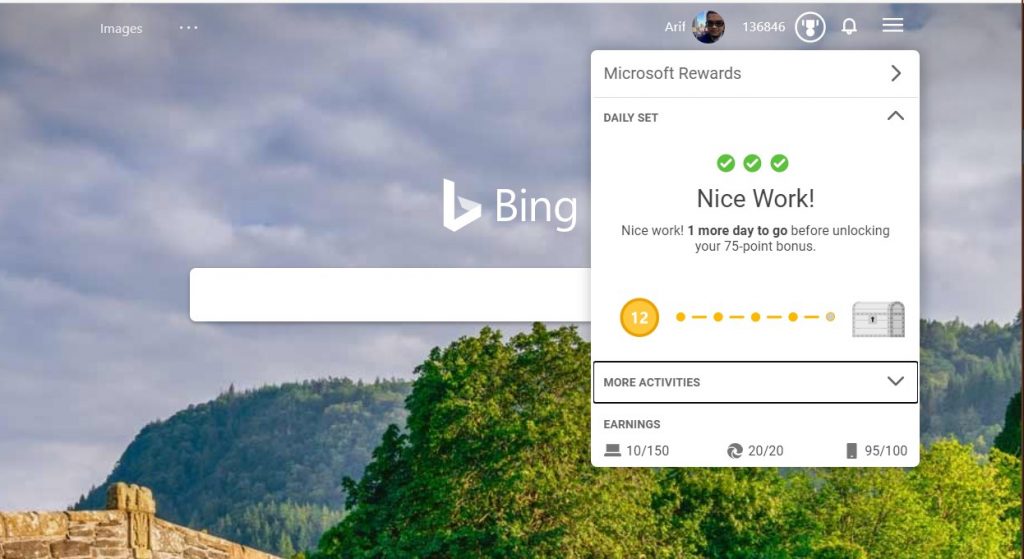 As for the new Microsoft Rewards Flyout menu, it now gives you more information at a quick glance. Seen above, you get a look at your daily set status, and a quick link to more activities. You'll also notice the earnings section, which better highlights how many points you've earned throughout the day.
It's nice to see Microsoft making these small tweaks. Do you like the look of the Dark mode? Let us know in the comments below.