Microsoft is buffing up Bing as a more interactive search engine according to sources at MSPU. The Windows preferred search engine is beginning to let users find emoji quickly and easily along with a description, similar emoji icons, and copy button.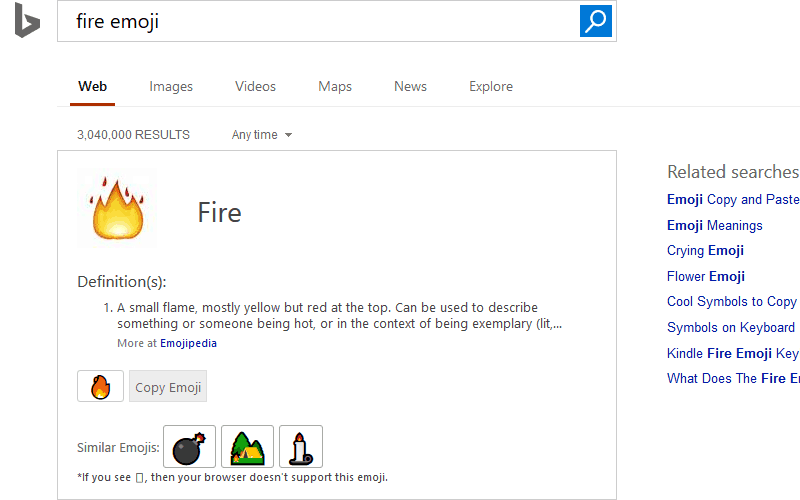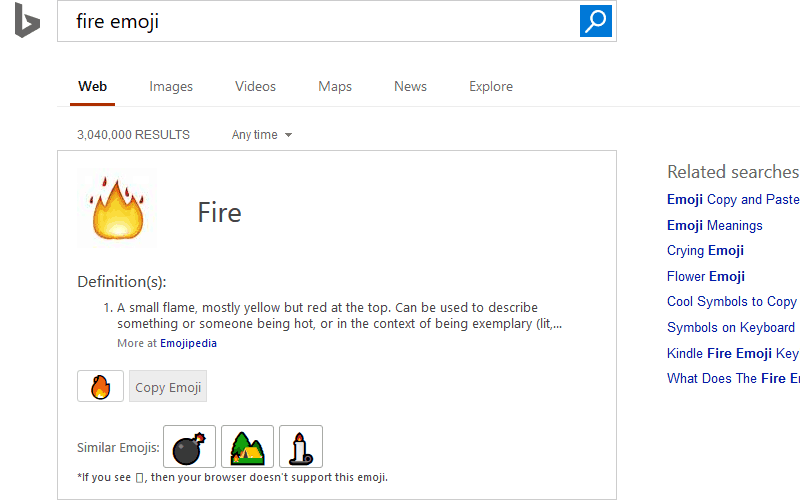 For some, this feature might be a much-needed addition to their social media arsenal. In the past, users would often go to third party websites such as GetEmoji.com to find emoji to copy and paste.
The emoji appear to be powered by Emojipedia, a emoji search engine that also gives news updates on most commonly used emoji. The Emojipedia integration was snuck in and only some user accounts can access them according to the report.
As of now, we're unsure what restrictions, devices, or regions Bing is rolling the feature out and no statement has been made by Microsoft.