When Microsoft introduced Windows 11, it knew uptake would be slow due at least in part to the TPM etc. security restrictions, and so it wasn't surprising that the company didn't exactly make it easy to track Windows 11 usage. Instead of using a separate User Agent string for Windows 11, the company uses the much newer (and much less widely tracked) User Agent Client Hints.
However in a separate but similar effort, Microsoft *is* very interested in allowing advertisers and others track hits coming to websites from the new Bing Chat links. As such, as noted by SERoundtable, a couple of new referrals are already showing up in Google Analytics. These two new referrals, edgeservices.bing.com and link.edgepilot.com, are apparently tracking link hits from the Bing Chat sidebar in the Edge Dev Channel browser, as we are seeing in our own GA data:


As we previously reported, Microsoft is bringing Bing Chat tracking to its Webmaster Tools, but as we can see it's going further than that, opening up tracking to Google Analytics and other tools, a smart move as it tries to woo advertisers to consider the new Bing.
In somewhat related news, one of the early controversies surrounding the new Bing (along with some much noted emotional breakdowns by the chatbot) was the somewhat garish placement of a new Bing icon in the Edge header bar. That appears to have changed, and if you're using Edge Dev Channel and are in the preview for the new Bing, you may have noticed that the Bing Icon has seemingly disappeared. (Note that you still need to use Edge Dev to get this new experience, even if you're in the preview).
It isn't completely gone, however, it has just moved to Edge's new "sidebar." To get the Bing Chat Icon back, according to this thread from Reddit, you need to open up the three ellipses at the top right of Edge Dev, go down near the bottom and enable "Show Sidebar."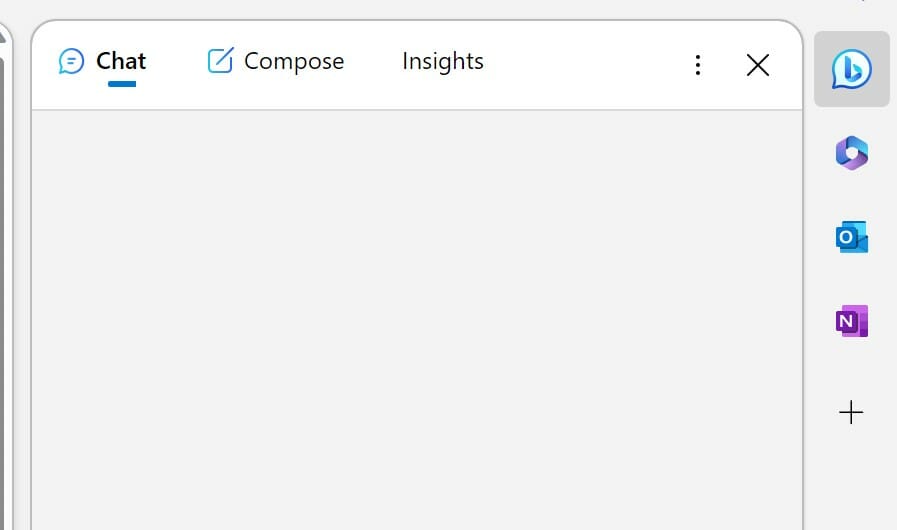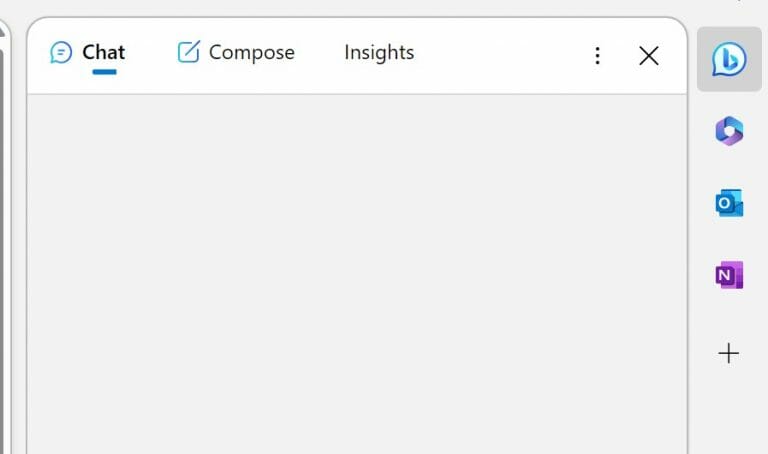 Then find the Discover icon and click on it, which will open the sidebar and access to Bing Chat. After that, once you close and reopen Edge Dev, the Bing Chat icon will replace "Discover."
The original Bing Chat icon in the header bar always just opened this sidebar anyway, so not that much has changed, except you need the sidebar enabled to find the Bing Chat icon.
Are you still waiting to get into the new Bing preview? If you're in, what are your Bing Chat experiences? Let us know in the comments below.