Forty years ago, Bill Gates was 26 and his nascent software company Microsoft had just begun crossing headlines after partnering with IBM for its PC project.
On the cusp of the IBM PC era, editor-in-chief of PC Magazine David Bunnell interviewed Gates in 1982 to get the young co-founder's perspective on a teeming tech industry and how a 16-bit beige box might affect everyone's lives in the future.
With forty years under its belt, Microsoft has merged as a household name and staple of computing evolution. PC Magazine author Wendy Sheehan Donnell is now catching up with former Microsoft CEO Gates, to compare and contrast the thoughts of a young software manufacturer against the realities of today's modern computing world.
Over the course of the interview, Donnell and Gates touched upon topics such as Gates early bid to purchase PC Magazine, AI and its roll in addressing climate change and political polarization, as well as the former CEO's everyday carry technology, among other things.
Donnell begins her interview brushing up on what Gates set out to accomplish forty years ago with a dream of "a computer on every desk and in every home."
We knew that the miracle advances in chips and the software that could be built because of those magic chips would make everyone want to use a computer. Later, we talked about information at your fingertips. Of course, it's gone beyond that original dream with cell phones and sensors. But it still comes back to so much early important work driven by chips and great software.
As for Gates buying PC Magazine, he ruminated on the idea with the understanding that computing would move beyond hobbyist and data processors, and saw the publication as the bridge point to that much larger audience.
As evident by its 550 plus magazine issues and forty-year long career, Gates was correct in assuming the PC Magazine would play a long and pivotal role in the computing sphere.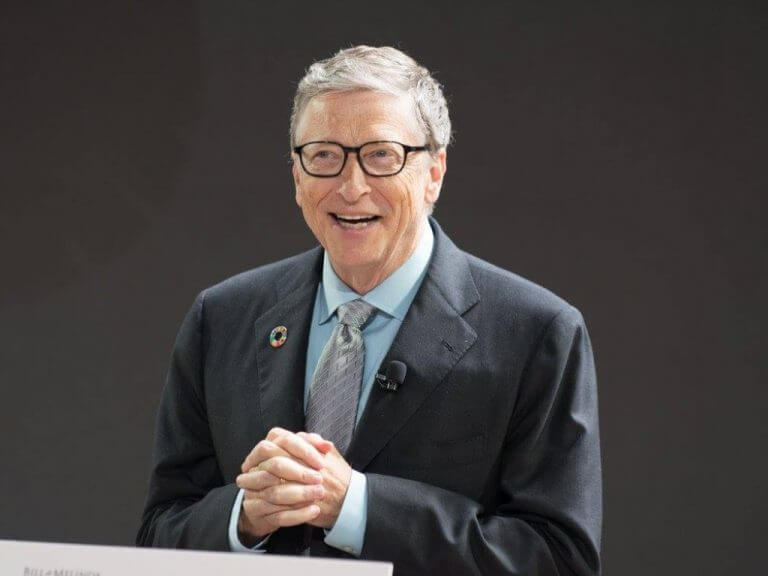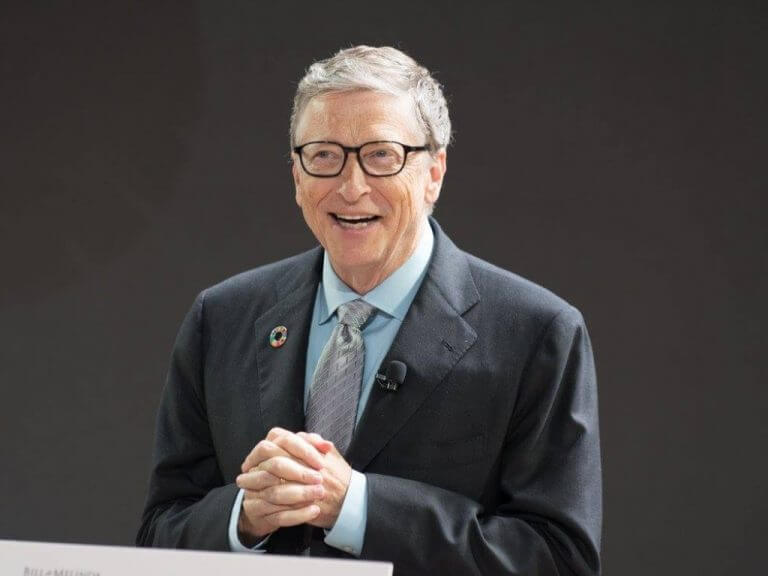 Travelling further into the present, Donnell and Gates broach the question of "what will be the greatest technology challenge of the next 40 years and how will we overcome it," to which Gates simply points to artificial intelligence.
There's not a tech tool that can solve that, but the way we're interconnected and interact with each other is so tied to how information flows around the world.

With AI, there's huge potential to do good in the world, but it's also important to be cautious and make sure it's being developed in the right way. Microsoft and OpenAI have a smart approach to that.
While the entire interview is fascinating for fans of history, technology and business tycoons, perhaps the most interesting section is when Donnell questions the technology Gates actually uses and not just theories that will be helpful in the future.
Despite the Surface Duo being the spiritual successor to the Microsoft Courier concept, Gates opts for a Samsung Galaxy Z Fold3 as his mobile handset choice and uses a both a Surface Laptop 4 and Surface Studio 2 to get work done in and out of his home office.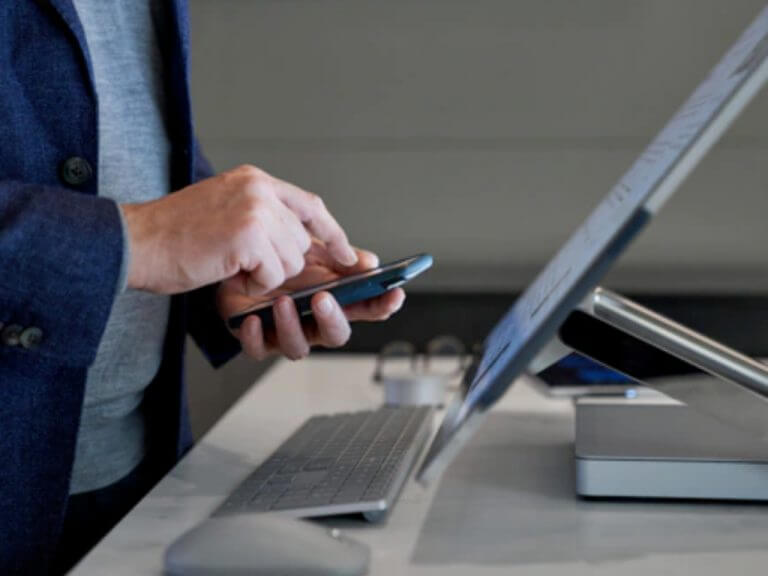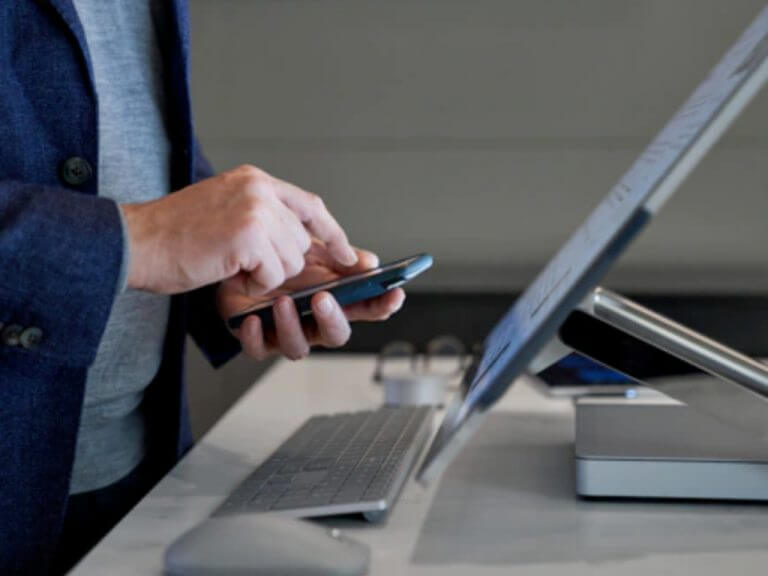 I tend to use the big PC screen more than most people because I like sending long emails and reading long documents and research papers. I'm not quite as phone-centric as the younger generation, but the mix works well. I can stay on top of all my work at the foundation, even as I'm traveling. The tools just keep getting better, but there's still a long way to go and a lot of potential.
Gates ends the interview with a retrospect about how massive and expansive programing code has become and that the computer users of today would have a hard time with both the hardware and software limitations of the past, "we are spoiled nowadays-our computers are so unbelievable."