If you're a Lumia fan but didn't get your hands on the flagship Lumia 950 XL yet, retailer B&H is currently offering a $100 discount on Microsoft's latest premium handset and you can get it right now for $529.95 while supplies last. Note that the handset is only available in black.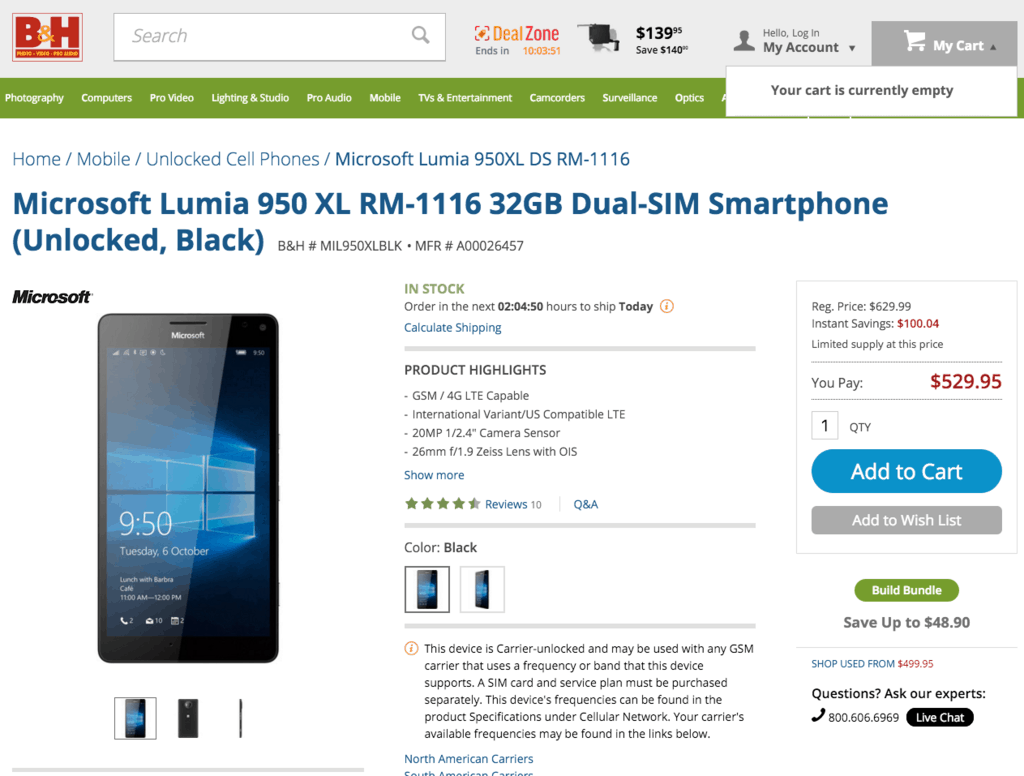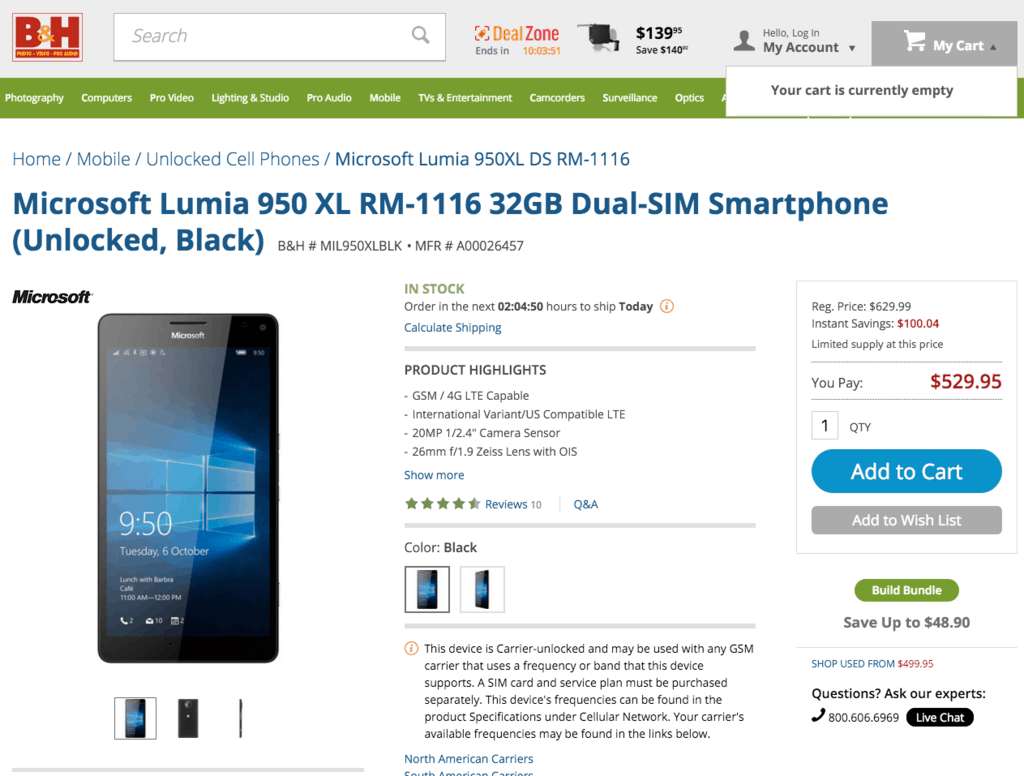 The Lumia 950 XL is targeted at Windows fans and Microsoft has been asking a premium price for it as a high-end phone with a really good camera that can also act as a PC via Continuum. But the device also received its fair share of criticism as some users have complained about various bugs and poor battery life that Microsoft is working to fix with OS and firmare updates. Nevertheless, if you're looking for one of the best Windows 10 Mobile devices available right now, the Lumia 950 XL still definitely sits in that category.
Please tell us in the comments if you're looking to buy the Lumia 950 XL at a discounted price, and we'll let you know if we spot any other deals!