Microsoft has quietly released the AV1 Video Extention for Windows 10 in the Microsoft Store. The new codec brings more video options for video steaming in Microsoft Edge on Windows 10 (via MSPoweruser). Previously, Microsoft added their Web Media Extension Package adding support for multiple open codecs including the OGG container and the Theora and Vorbis codecs . However while the AV1 codec is likely useful primarily in Edge, it should work across Windows 10's other apps as well.
For those unfamiliar, AV1 is a free and open codec for steaming video over the internet, and since it's an open codec, it's available for anyone to use royalty-free.  It's primarily aimed at succeeding the VP9 codec that was developed by Google.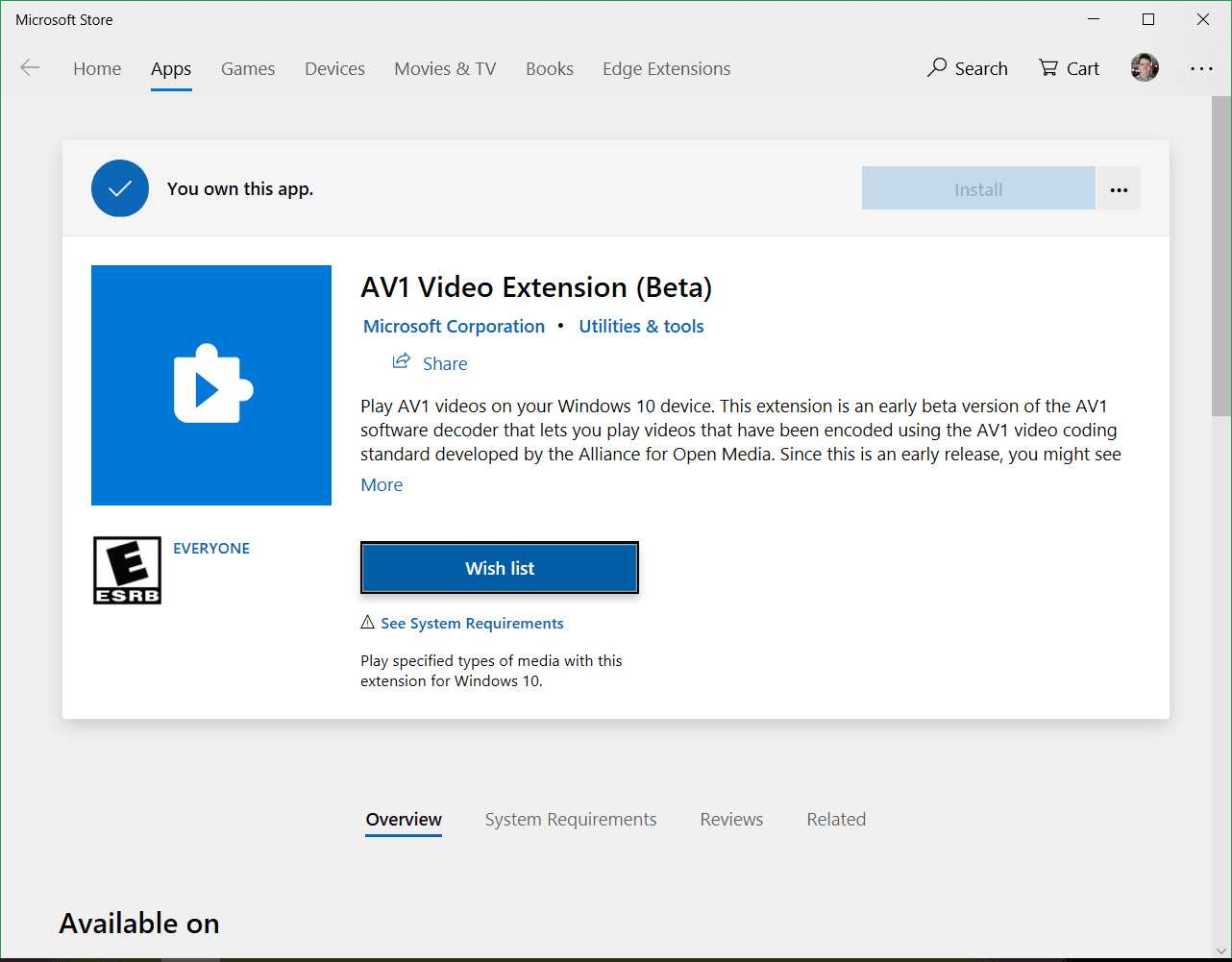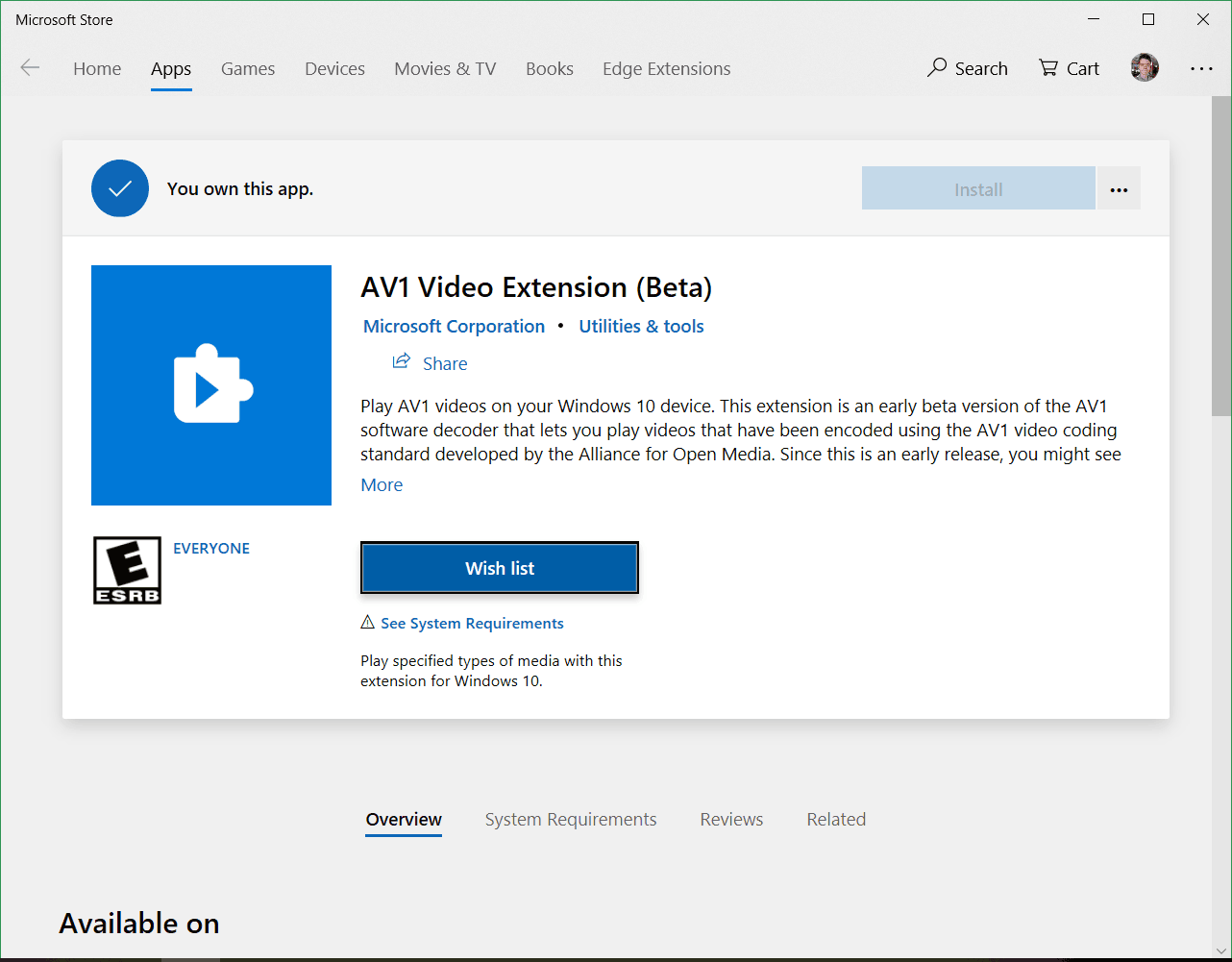 The new codec is available for download right now from the Windows Store for anyone interested. However, keep in mind that as this is still an early beta release, issues are likely to arise including those that affect performance. However, those who might have been using other browsers or media players to play AV1 videos can finally use the one that come with Windows 10 instead thanks to the early release.
Is there a video or audio codec you would like to see come to Windows 10 and Microsoft Edge? Let us know in the comments below.