The Australian Bank of Melbourne and St George have extended their special gaming promotion that they've been running for the past several months which gave account holders 10% cashback on all digital video game-related purchases made on PlayStation Store, Steam, Battle Net, EA Origin, Riot Games, and Microsoft's Xbox One online stores as long as the card used was either their Complete Freedom or Complete Freedom Student Visa debit cards.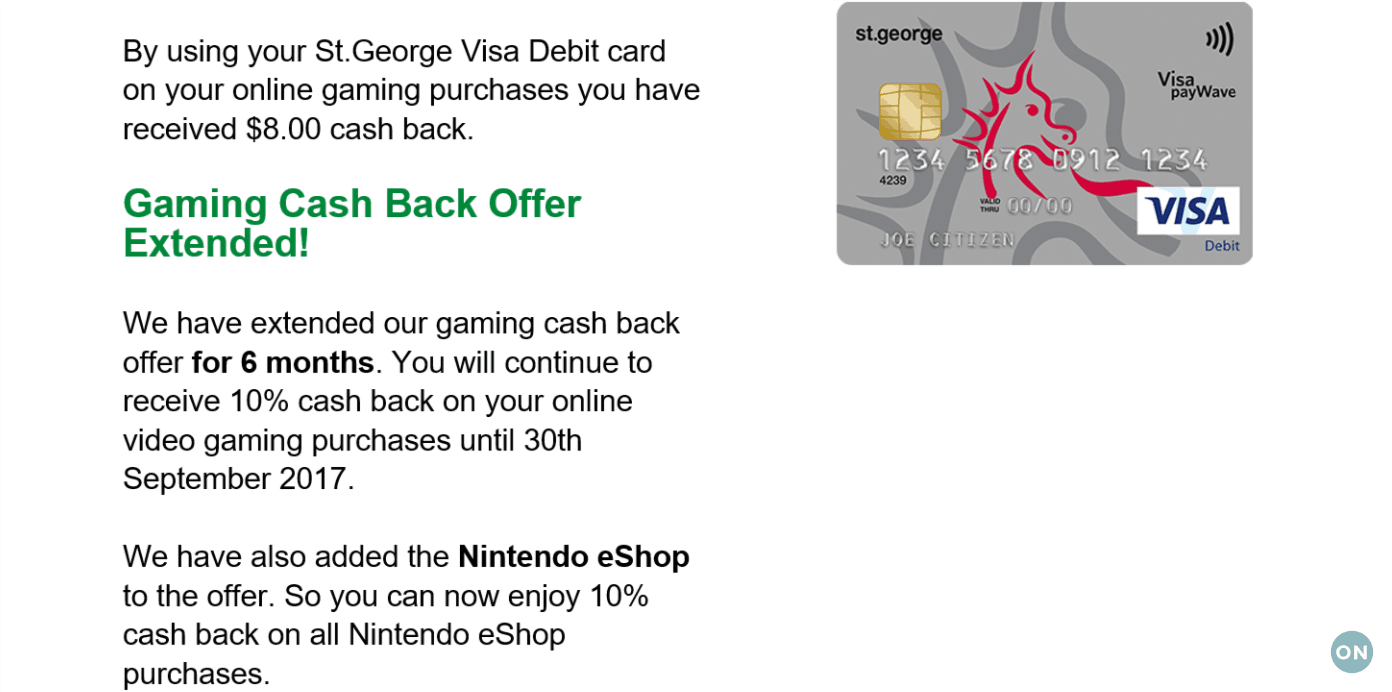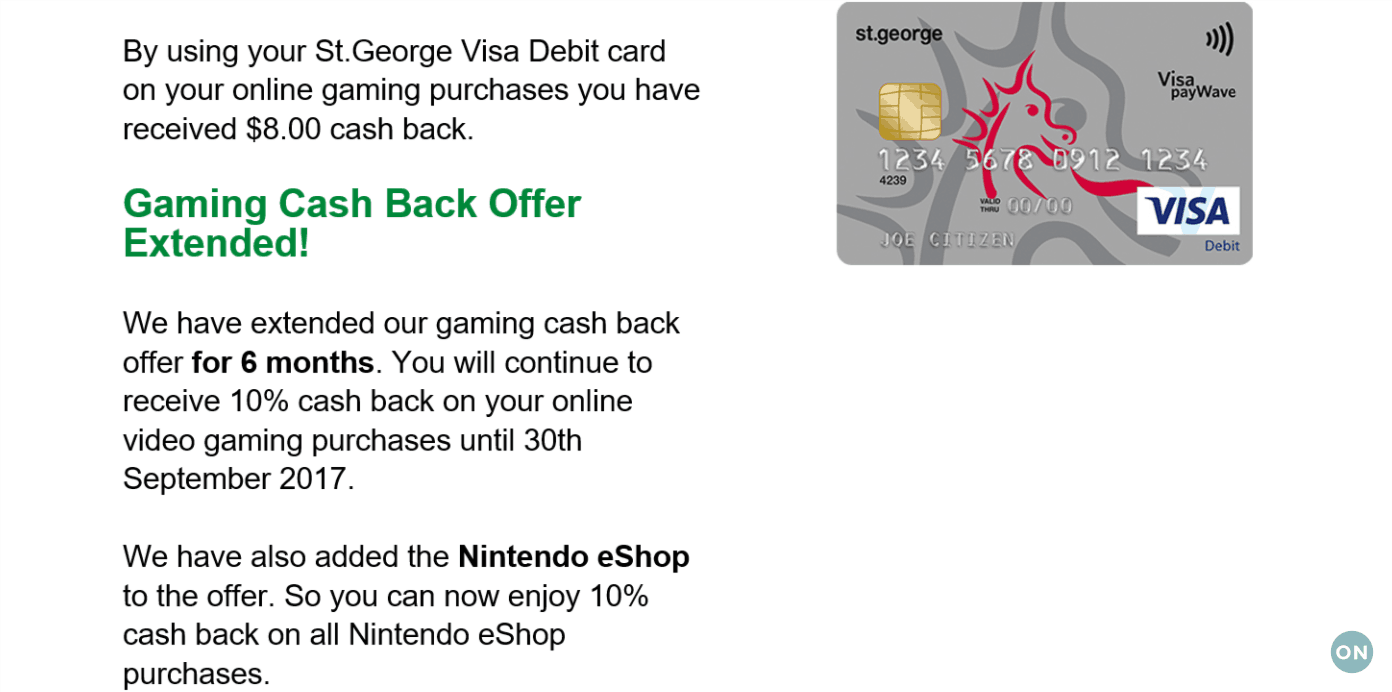 The promotional campaign's main purpose is to get students to sign up for the Freedom bank account (which is the banks' typical savings account) but the 10% cashback also functions by default for current owners as well. I spent AU$80 renewing my Xbox Live Gold subscription back in January and just got AU$8 deposited into my account this week. Not bad!
The campaign will now continue until 30th September 2017.
Have you taken advantage of this yet? Let us know in the comments below.