One of the primary measures of the success of Microsoft's Surface line of hybrid Windows 10 devices has been the willingness of its OEM partners to follow suit. Virtually every other manufacturer of Windows 10 machines has produced their own Surface-like 2-in-1 devices, and the market has proven to be one of the few PC segments enjoying sales increases.
ASUS is one OEM that is making its own Surface Pro 4 competitors, and their recently announced Transformer 3 Pro is a virtual clone of Microsoft's machine. The Redmond company obviously doesn't mind the copying, as there's been nothing standing in the way of ASUS releasing the Transformer 3 Pro in India.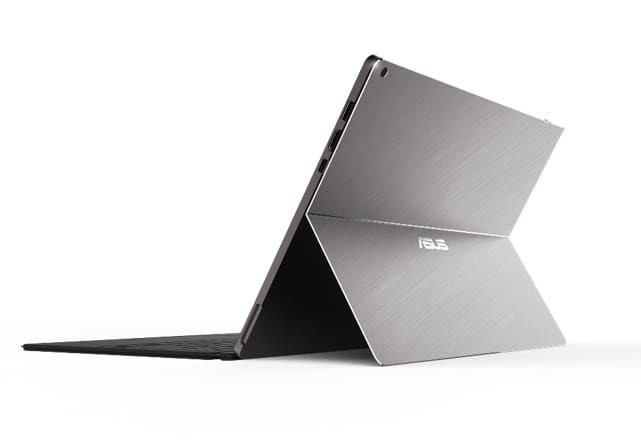 As Windows Central reports, that's just what happened recently, and ASUS hasn't been shy in pricing the machine as a premium model. The Transformer Pro 3 starts at a hefty ₹1,44,990 (or $2,160 at current exchange rates). As we previously reported, here are the machine's specs:
ASUS also announced new 2-in-1 hybrid tablet laptops starting with the new ASUS Transformer 3 Pro. This tablet-laptop hybrid is aimed directly at the Microsoft Surface Pro 4, and it is a thin and powerful competitor. The Transformer 3 Pro has the familiar kickstand and detachable keyboard, and it also comes with an infrared camera for biometric login using Windows Hello. It is slightly thinner than the Surface Pro 4 (.32″ versus .33″) but slightly heavier (1.76 lbs versus 1.73 lbs). Here are some of the specs announced by Asus:

Powered by Windows 10
The IR camera allows for secure login using Windows Hello
Up to Intel Core i7 Processor, 16 GB memory, 1TB PCIe SSD, and Thunderbolt 3
Very thin (.32 inches – just tablet) and light (1.76 lbs)
Keyboard and Active Pen included
That last line might help explain the higher price, as including the keyboard is worth something. Nevertheless, ASUS isn't being shy in introducing a Surface Pro 4 clone. We'll have to wait and see if the Transformer Pro 3 has any luck in carving out its own share of the Windows 10 2-in1 market.