As some companies continue to fumble, stumble, and trip their way through producing an eventual consumer-grade augmented reality experience, a lot of journalists seem to be quietly banking on Apple to skip its way through to consumer adoption if, and when it finally decided to join the fray.
However, a new report from The Information offering new details about Apple's rumored VR/AR experience serves to highlight a roadmap for the company that is not too dissimilar from the rest and in many ways following that of Microsoft's HoloLens rollout.
If the details from the Information's reporting hold true, Apple could be set to release a mixed reality headset that would contain ultra-high resolution 8K displays, more than a dozen cameras to track movement, "advanced technology" eye-tracking technology swappable headbands, and be sold for "around $3,000."
A mixed-reality headset Apple is developing will be equipped with more than a dozen cameras for tracking hand movements and showing video of the real world to people wearing it, along with ultra-high-resolution 8K displays and advanced technology for tracking eye-tracking technology, according to a person with direct knowledge of the device […]

The inclusion of two 8K displays in the headset would make its picture quality far higher than that of other consumer headsets – and even the majority of high-end televisions, which cost thousands of dollars at 8K resolution. Apple has for years worked on technology that uses eye tracking to fully render only parts of the display where the user is looking. That would let the headset show lower-quality graphics in the user's peripheral vision and reduce the device's computing needs, according to people with knowledge of the efforts […]

Among the biggest risks is the price of the device, which is likely to cost significantly more than the $300 to $1,000 for existing VR headsets from Facebook's Oculus and others. Last year, Apple internally discussed pricing the product around $3,000, more than the starting price of the company's high-end laptops but around the $3,500 that Microsoft charges for its mixed-reality headset, HoloLens, according to the person with direct knowledge of the device.
Well, get back to the price, but an artist rendering of the proposed headset looks like a mix of Microsoft's HoloLens and Google's Daydream VR initiative. Along with its mixture like design comes Apple's signature take on the experience which includes function-specific swappable headbands for the headset. Apple's "late-stage prototype" is said to support headbands that can connect to the headset and offer distinct functions such as a headband specific spatial audio or one to extend battery life. In addition, Apple would offer the headbands in assorted colors for personal customizations.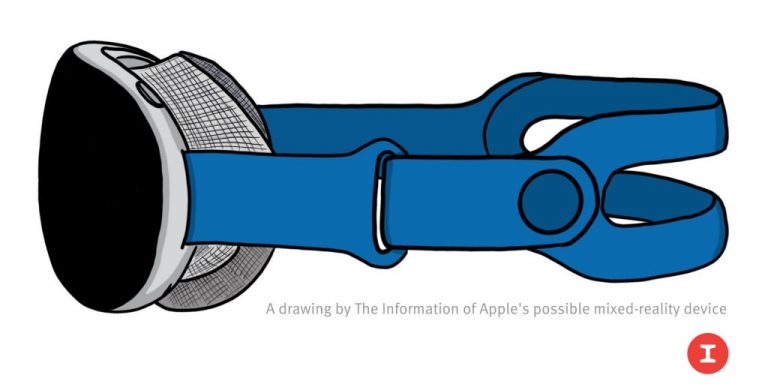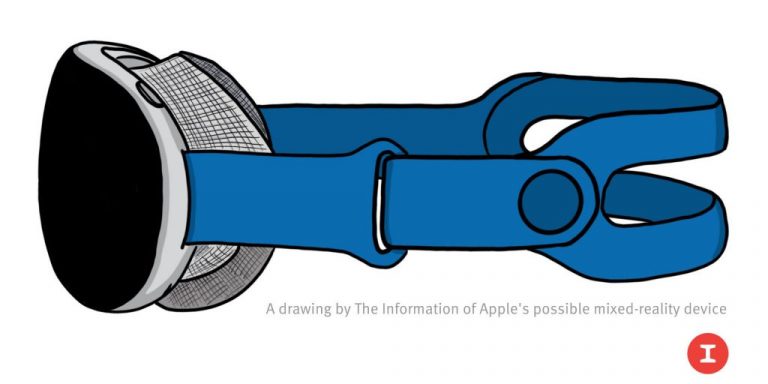 As for controlling the headset, Apple is reported to be mulling over two options that include a "thimble-like device to be worn on a person's finger" or a physical dial. With Apple's proclivity to put dials on all their wearable devices, this latter seems to be the obvious and more streamlined approach for the company.
While much of the earlier reporting is distinctly Apple in nature, the roadmap and rollout of the device is resoundingly not. Just like Microsoft, Apple's mixed reality headset is set to launch at commercial-like prices intended to target business and research customers. Instead of releasing the infamous "sleek" pair of Apple Glasses, the company is rumored to test the waters with this mixed reality headset in 2022 at the earliest with commercial sales and experiences in mind.
Increase productivity and reduce travel-related costs. Increase employee satisfaction through remote collaboration, with both hands-free to complete tasks.

Help employees with hands-on learning of new skills faster, whilst improving training processes using new interactive methods.

Drive higher employee productivity and sales by visualizing your design or sales-related 3D assets as holograms in the real world.

Achieve reduced error rates and increased employee productivity through automatic recognition of physical objects. Visualize related contextual data, whilst having full access to your physical environment and incorporating AI to extend beyond human capabilities.
The reported internal goal is to ship 250,000 of these mixed reality headsets within the first full year of its release which could mark one of the lowest sales estimates the company has had for a consumer product, except for maybe the Home Pod.
The entirety of the latest round of reports highlights that Apple's potential first dip into VR and AR will be less like the magic bullet the iPhone or iPad were and more like Microsoft's HoloLens.  Going after enterprise right out of the gate with a mostly VR headset with several more moving parts than Microsoft's HoloLens 2 is an uphill battle Apple normally avoids. It'll be interesting to see if and how Microsoft responds to what could be its most direct competition three years into the HoloLens 2's lifecycle.