Apple has just wrapped up its big WWDC introducing keynote, and the company's FaceTime video calling app was one of the big highlights. Apple launched FaceTime back in 2010 with the iPhone 4 and promised to make it an open standard, but the app has remained exclusive to iPhones, iPads, and Macs until now.
That will finally change this fall with iOS 15, iPad OS 15, and macOS Monterey, which will allow FaceTime users to invite people on other platforms to a video call by sharing a link that will open the FaceTime call in a web browser. Zoom, Microsoft Teams, or even Skype already support a similar feature, and it's nice to see FaceTime finally catch up at a time when a worldwide pandemic has made video calls the new normal.
While this is still not as good as having dedicated FaceTime apps on Windows and Android, this is definitely an important step in making the video calling app slightly more ubiquitous. FaceTime calls on the web will also be end-to-end encrypted, and this is right in line with the increasing focus on privacy we've seen at Apple in recent years.
In addition to this new web presence, FaceTime on Apple platforms is also getting better with support for spatial audio and noise isolation. A new Portrait mode is also coming with a background blur option, and it will be completed by a new grid view for Group FaceTime calls, which will allow participants to see more faces at the same time.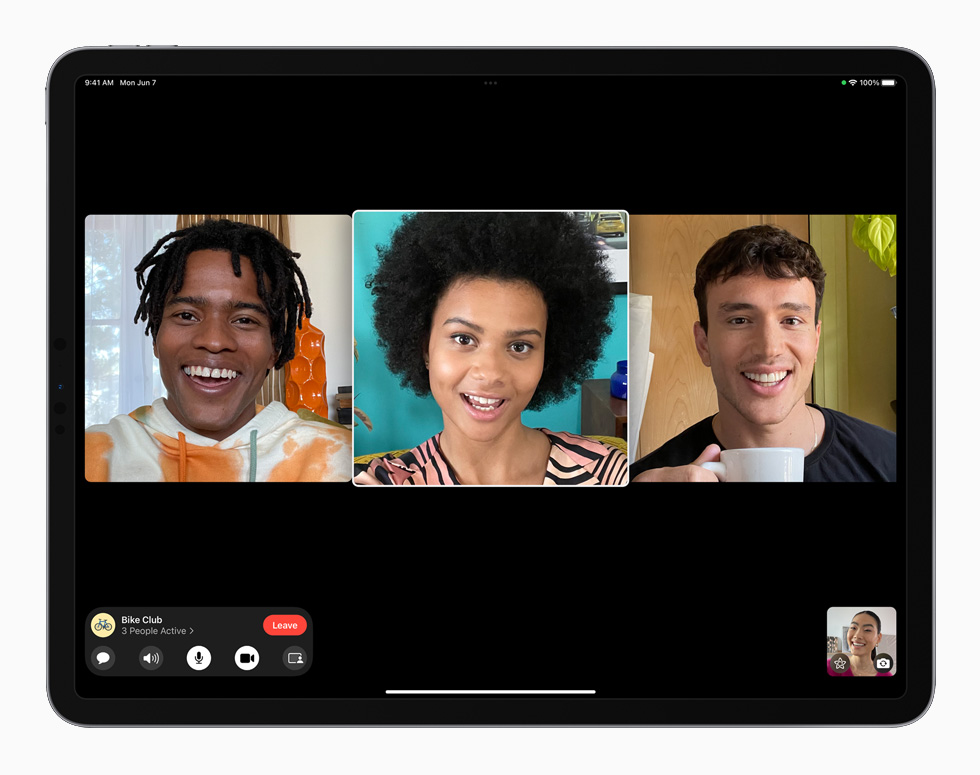 As Microsoft is set to unveil the next generation of Windows on June 24, Apple previewed today macOS Monterey, the next version of macOS launching later this fall alongside iOS 15 and iPad OS 15. Highlights include a redesigned Safari browser with a new Tab Groups feature, a new way to share any content from an iPhone or an iPad with AirPlay to Mac, and the ability to use a single mouse and keyboard to move between a Mac and iPad.
Following a very public fight with Epic Games about its restrictive App Store policies, Apple was expected to make a move to please the growing pool of frustrated iOS developers today. The company did so by announcing new developer tools and App Store features including custom product pages and in-app events. Xcode Cloud, a new Xcode 13 feature will also be able to app developers to build and test apps in the cloud to free up developers' Macs for other tasks.