Apple has once again updated its iPad lineup, this time with a 10.9-inch Liquid Retina Display, in what Apple is calling an all-screen design.  The display extends to the edges featuring a resolution of 2360 x 1640 with 500 nits of brightness.   This time around the iPad is powered by the A14 bionic chip which delivers a 20 percent CPU improvement and a 10 percent GPU improvement than the previous generation alongside all-day battery life.  The new iPad comes in four colors, blue, pink, yellow, and traditional silver.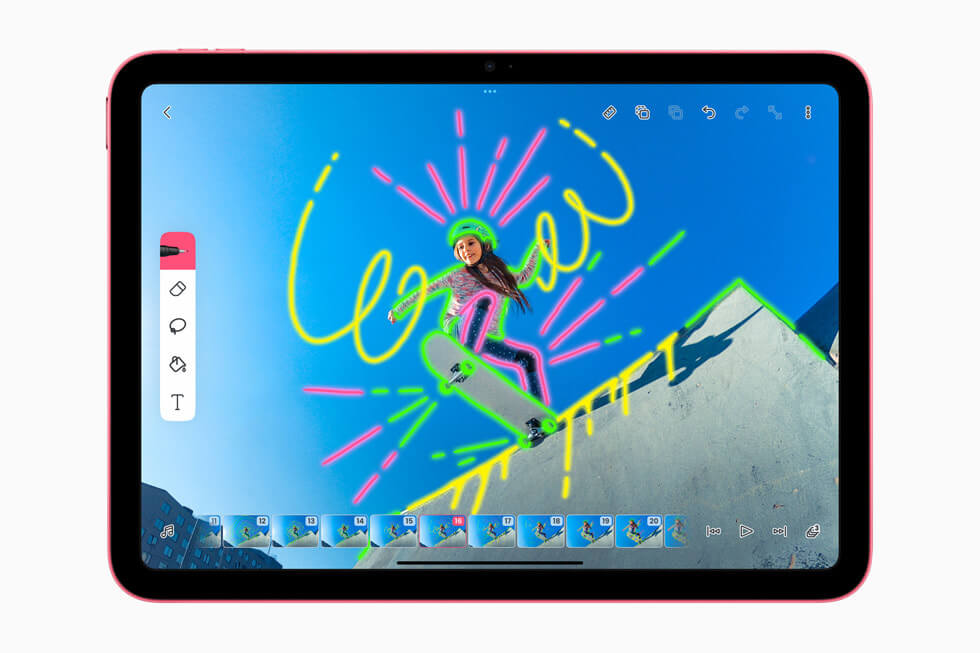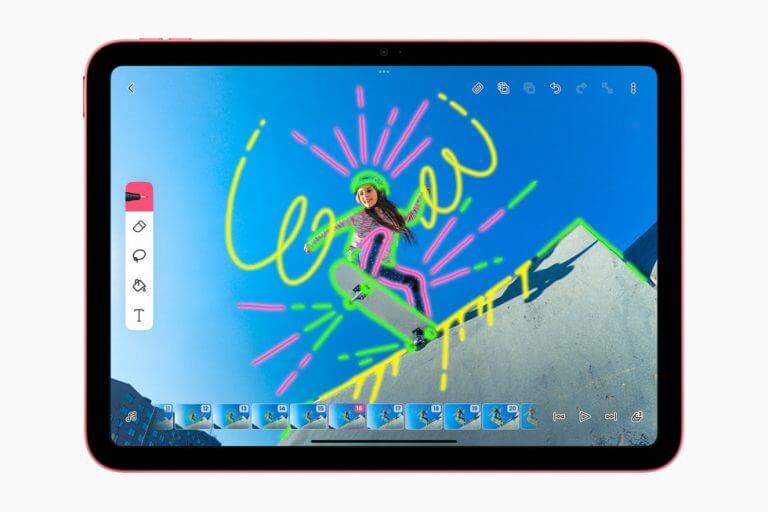 Updated cameras include a 12MP front-facing camera, which is now located on the landscape side, a first for any iPad, which means users will always be looking toward the camera.  The 122-degree field of view allows support for Apple's Center Stage which automatically tracks and zooms in as users move around the frame.  The updated rear camera is also 12MP and delivers 4K video and photos with support for 240fps slo-mo.
Connectivity options have also seen a spec bump, with faster Wi-Fi 6 now available, along with 5G in the cellular models.  Continued support for physical sim cards and Esim for on-device activations.  The included USB C port also supports a wide range of connectivity options and high-speed charging adapters.
The new Magic Keyboard Folio features full-size keys with 1mm of travel providing a responsive feel.  For the first time, the iPad keyboard features a large click-anywhere trackpad with multitouch gestures.  The new 14-key function row allows access to everyday functions such as volume and brightness.  The keyboard attaches magnetically via SmartConnector on the edge of the iPad to provide both power and data, eliminating the need to charge the keyboard separately.
The iPad 10.9 runs iPad OS 16 running Apple's latest features and enhancements.  The new iPad is available for order today and in stores on October 26th.  Pricing starts at $449 for the Wi-Fi-only model and $599 for the Wi-Fi and cellular combo.  Storage options range from 64GB to 256GB. The Magic Keyboard Folio is sold separately for an additional $249. Learn more about Apple's latest all-screen iPad and iPad OS 16.
Image Via Apple