Apple has wrapped up its September iPhone event dubbed "Far Out" and in 2022, the company seemed more intent on pushing the Apple Watch beyond its limits than bringing new features to this year's iPhone.
New Apple Watches
Apple introduced three new variants of its flagship smartwatch that includes the relatively affordable Watch SE 2, the mainstream Apple Watch Series 8 and the new ruggedized Apple Watch Ultra.
Starting September 16, 2022, the Apple Watch SE 2 will be on sale starting at $249 for the entry version and $299 for one equipped with GPS. Both versions of the Watch SE will be running WatchOS 9 and according to Apple, be 20% faster than last year's model, thanks in part to a new S8 processor.
Aside from the processor upgrade, the other standout feature for the SE 2 is crash detection coming to the most affordable option Apple will offer this year.
Moving on to the Watch Series 8, Apple is opening up pre-orders starting today with the watch eventually going on sale the same date as the SE for $399 and $499 for models with and without GPS support.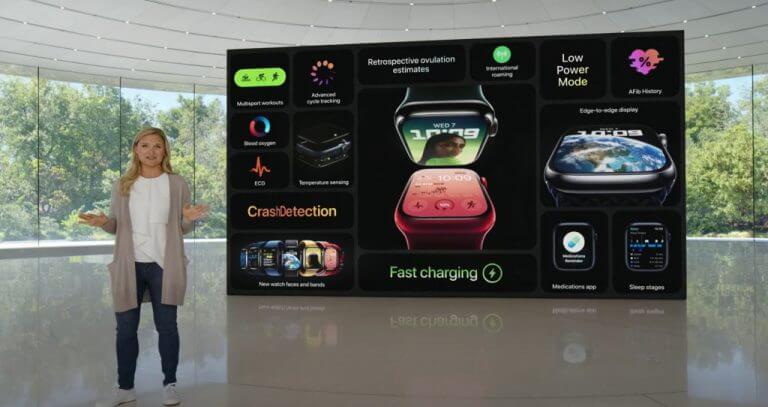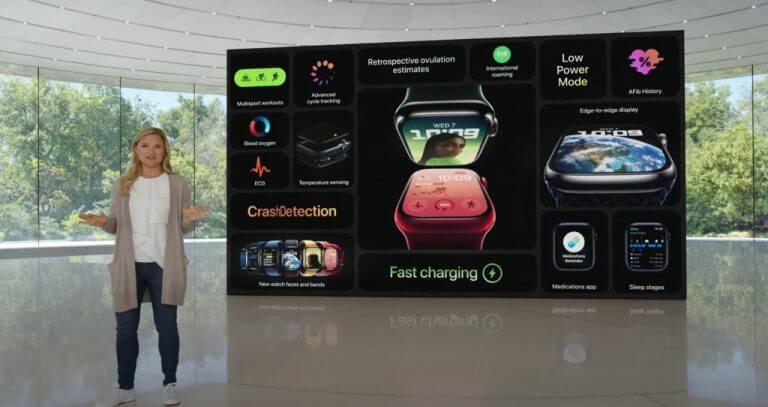 Similar to the SE, crash detection will be onboard for the Watch Series 8 as well as additional temperature sensors designed to monitor ovulation cycles and a new gyroscope accelerometer to support the improved crash detection feature.
Last up is the Apple Watch Ultra, which was arguably the marquee product at today's event. Ignoring the questionable naming convention, the Watch Ultra is a headlining smartwatch with a laser focus on competitor Garmin's activity tracking niche audience.
Built with a larger 49mm rectangular design, Apple reinforced its watch with a titanium casing, flat sapphire crystal display, increased the outdoor brightness up to 2,000 nits, and raised the rim surrounding the screen by a few cm's to further protect the watch from accidental dings, nicks or scratches.
Just for good measure, Apple tossed on an additional "action button" that should allow wearers to navigate through activity information quicker than using touch or the digital crown.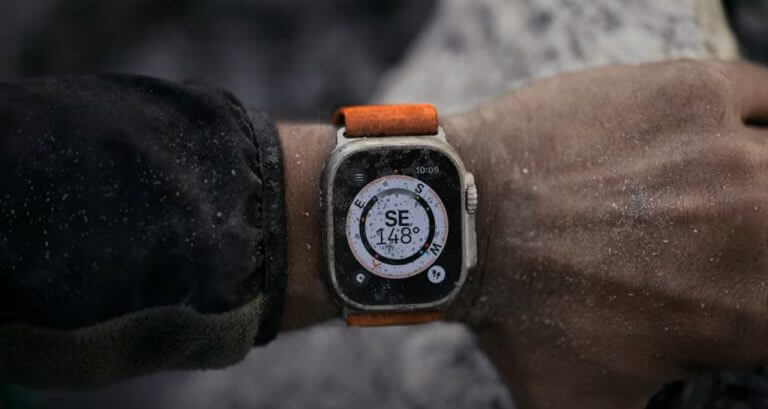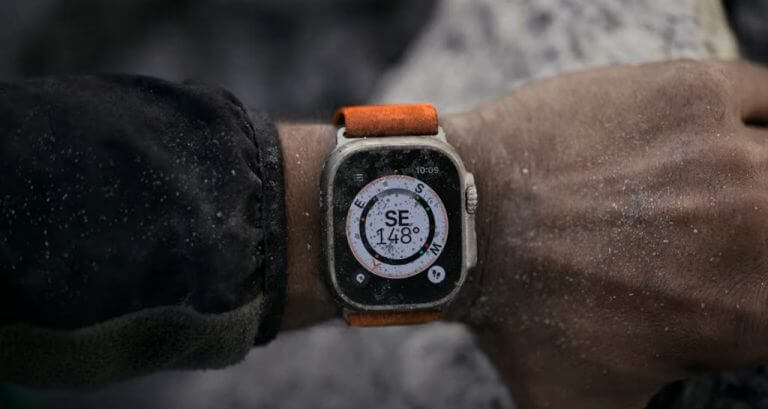 Apple spent two-thirds of its presentation time for the event talking up the extended battery life of the Watch Ultra along with its three-built in microphones, improved multiband GPS with support of L5 frequency, new compass app, and deep diving certification standards.
Aside from the 60-hour battery life claim, the other big surprise from the Watch Ultra unveiling was its price, which undercuts a normal Garmin offering by $200, at $799. Apple will be offering the Watch Ultra starting September 23, 2022.
Air Pods Pro 2
Apple updated its Air Pods Pro with a new slimmer case and improved active noise-cancellation (ANC). The APP2 comes with a new H2 processor that will support True Depth cameras that will look into people's ears and help set up personalized audio profiles.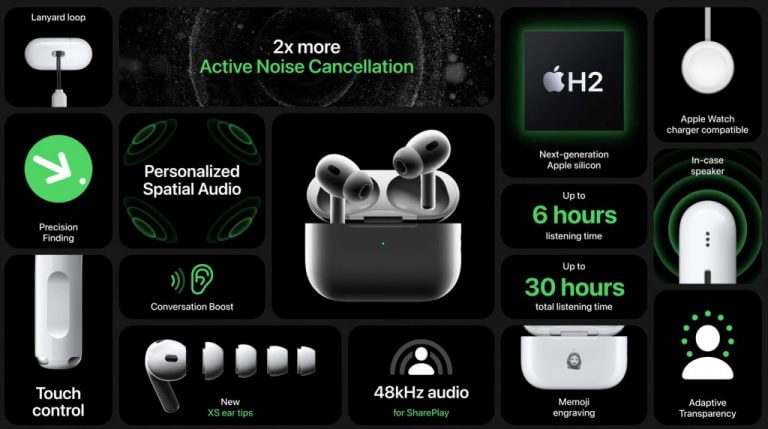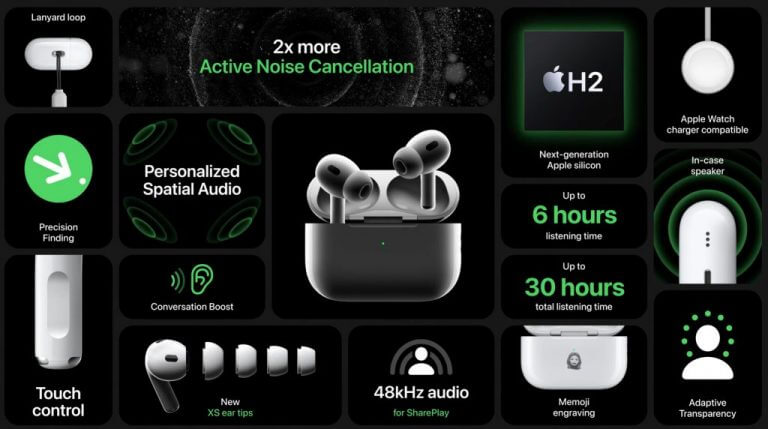 Apple claims up to 6 hours of continuous use on a single charge for the APP2's and up to 30 hours when paired with the new case. The new APP2 case also supports touch controls, Apple Watch wireless charging, an in-case speaker, and built-in lanyard loop.
The Phones
Apple made a clear divide in its iPhone lineup this year separating the iPhone 14 and iPhone 14 Plus from the more software and camera robust 14 Pro and 14 Pro Max.
Starting with the iPhone 14 and 14 Plus, Apple keeps the same 6.1-inch screen for the base model while boosting a new Plus version up to 6.7-inches for $799 and $899 respectively.
Apple kept much of the hardware identical to the iPhone 13 for the base 14 models and sparingly updated the 12-megapixel camera sensors while tossing in an A-15 series chip.
Buyers can snag the iPhone 14 on September 16, 2022 and the Plus model starting October 7, 2022.
Apple ended its event on the announcement of the iPhone Pro and Pro Max phones that leaned in on software trickery to obfuscate the iconic notch while also making several screen and camera improvements.
The new pill shaped notch replaces the older bucket design and in doing so, Apple has also created a new "Dynamic Island" where notifications and adaptive widgets can now reside.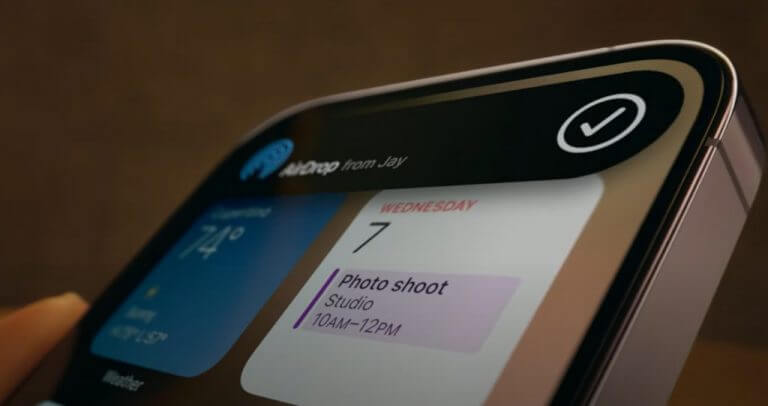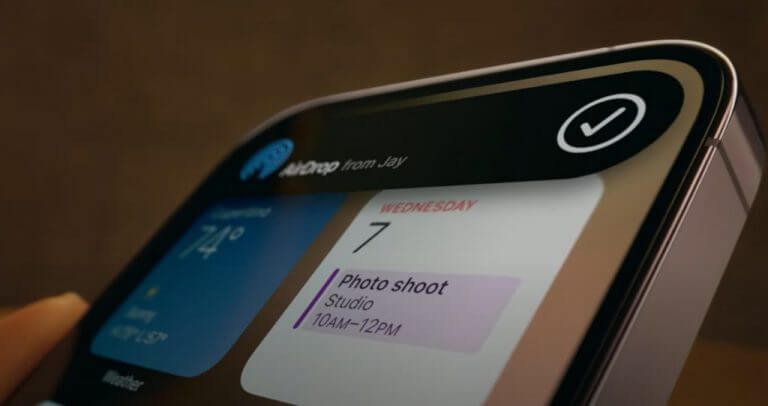 Both Pro models come with 48-megapixel rear camera and quad pixel sensor that will help users shoot Pro-Res photos and videos.
Apple is also tossing its A16 chip into the phones as well as pioneering (for better or for worse) the start of eSim adoption by removing physical sim trays from its phones this year.
Last but not least, is the new screen tech, or for most others, the always-on displays on the Pro and Pro Max will utilize new dimming and refresh rate technology to preserve the iPhone's all-day battery experiences.
Apple's Pro models go on sale September 9, 2022, starting at $999 and the Pro Max will sell for $1,099 starting September 16, 2022.