Something called a Windows Subsystem for Android has been discovered within the Windows 11 Microsoft Store app store by reliable leaker/tipster, WalkingCat.
While just a listing with a download file that shows nothing but a black screen once opened, it's clearly a placeholder for whatever files will be eventually needed to connect the Microsoft Store to the Amazon Appstore and run Android apps on Windows 11 devices.
A small image preview of the feature (see below) is present on the page which confirms this functionality though we've already seen what the Amazon Appstore integration will look like via the official Android app announcement video that was recently released.


Funnily enough, the page also features a message to Microsoft employees warning them not to tell others about this listing. "Microsoft Confidential – For testing purposes – Please do not take screenshots or communicate about the content," it reads.
Of particular note is the reference to Microsoft's Xbox One console in the System Requirements tab (alongside "Windows 10 version 22000.0 or higher") though this is likely just placeholder text. Still, it would be interesting to see some Android apps on Xbox consoles. Especially with mouse and keyboard support now being possible on them.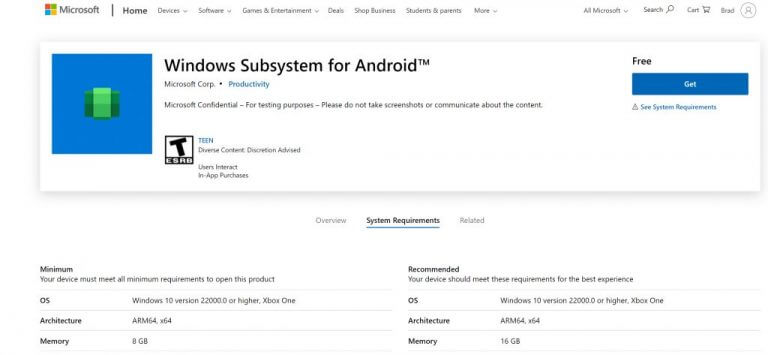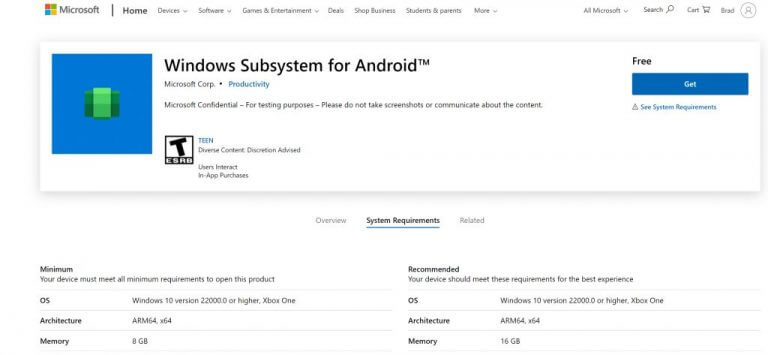 Support for Android apps was expected to come with the official launch of the Windows 11 operating system but the feature has now been delayed and is expected sometime before the end of 2021 or possible in early-2022.
Want more Windows 11 news? Follow us on Twitter and Facebook.