Those familiar with the Android gaming scene may know that portable Android gaming consoles – mostly from Chinese makers – have been a thing for a while now, owing to the flexibility of the mobile OS. But how about a Windows 10-powered handheld? Windows 10 is certainly not hardware-averse, and the reduced footprint, optimization and touch interface means that it's now much more feasible on a mobile console than, say, Windows 7 would have been. Chinese console company GPD seems to think the same, as they have gone to the community at Dingoonity to ask about the opinion on a potential Windows 10 handheld, reports CNXSoft.
One look at the provided 3D renderings, and most will agree the undeniable design influence from Nintendo on GPD's console. True enough, the alleged machine looks like an overly-thick 3DS with a seemingly much thinner lid, 2 proper joysticks instead of a nub on one side, and most interestingly, a micro-sized keyboard. The keyboard is certainly a consideration for Windows 10's desktop roots, as it's completely absent on the company's other 3DS-inspired handheld, the GPD XD (which you can find and buy right now). The convex keys are reminiscent of Blackberry's design, and will most likely feel cramped to type on.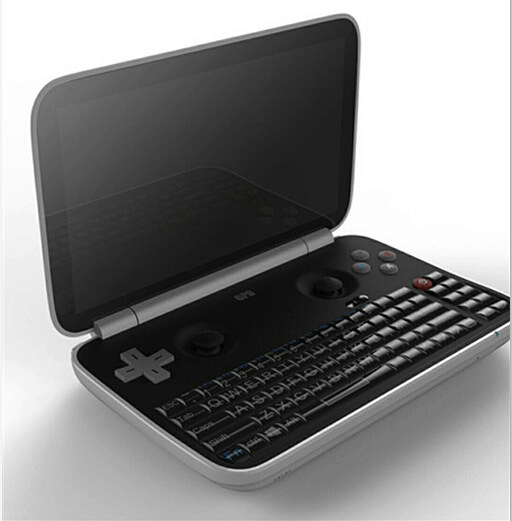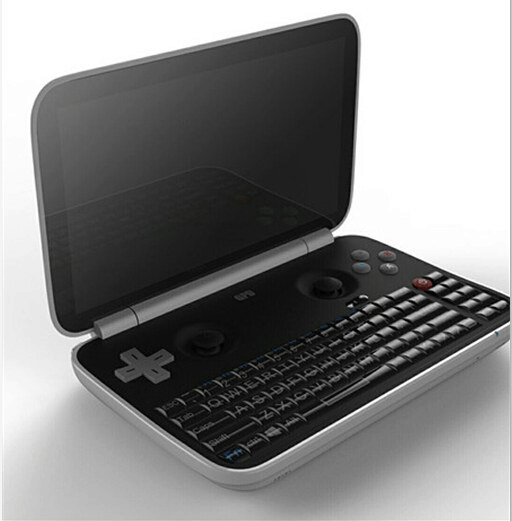 Of course, the console, when and if it comes, will be used for gaming first and foremost, and there are more important hardware to concern with than the keyboard. Based on the released preliminary specifications, GPD's handheld looks to thankfully not disappoint. CNXSoft has make a nice sum-up of the goodness:
SoC – Intel Atom x5-Z8500 / Z8550 quad-core Cherry Trail processor
System Memory – 4GB RAM
Storage – 64GB eMMC flash (It could change to 32 or 128GB however) + micro SD slot up to 128GB
Display – 5.5″ capacitive touch screen; 1280×720 resolution; Corning Gorilla Glass 3; In-Cell technology.
Video Output- micro HDMI
Audio Output – micro HDMI + 3.5mm headset jack
Connectivity – WiFi and Bluetooth
USB – 1x USB Type-C port, 1x USB 3.0 host
Battery – 6000 mAh non-removable Li-Po battery, good for 6 to 8 hours of online games.
For a sub 10-inch device, aside from the screen resolution (which is ok at 5.5 inch), the specs on GPD is almost mouth-watering. The generous (for a mobile device) RAM and storage should ensure smooth operation, and the addition of  USB Type-C port is surprisingly forward-thinking. The battery, while not outstanding, seems to be on par gaming-wise with most dedicated devices and normal tablets on the market, and should be even longer during casual use owing to the low screen resolution.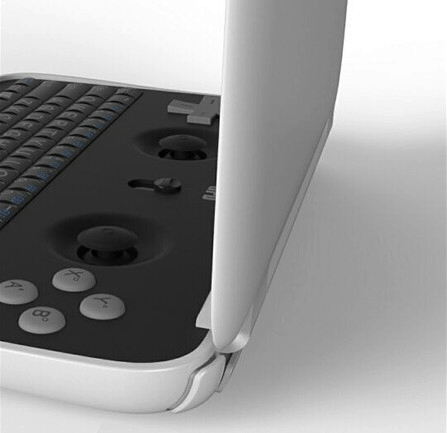 The most interesting, and rather surprising, component of GPD's console is the mid-range Intel Atom X5 Cherry Trail chip, seeing how Android gaming handhelds (GPD's previous console included) usually skimp in the processor department. The Atom Cherry Trail line sits on the higher end power-wise of mobile chips currently on the market, and users of the Surface 3 can vouch for its prowess in handling light activities and even gaming. In fact, GPD's console sounds like a Surface 3 compressed into a 5.5-inch gaming handheld, and that doesn't sound bad at all; too good to be true almost. Most old titles, indie games and emulations should run smoothly on such hardware, and the Cherry Trail can even handle some newer games.
The console reportedly will be going with Windows 10 Home – the free version for sub-10-inch devices – with a possible option for Android dual boot. Whichever OS it runs though, the GPD looks to be the handheld to beat, at least in the power and ports department, and I can't help but be excited for its arrival.
Here's hoping GPD do it right on the input department and put XInput recognition in properly.