After the much-anticipated integration between Cortana and Alexa was delayed last month, Amazon bringing its digital assistant to upcoming Windows 10 PCs this year was one of the biggest news of CES 2018. Today, ZDNet reporter Mary Jo Foley discovered a bit more information about the integration in an official support page:
Sign up for more info about Alexa for select Win 10 PC models: https://t.co/Lf1kJsMozi The app will be available in Q1, U.S. only for now

— Mary Jo Foley (@maryjofoley) January 19, 2018
According to Amazon, Alexa for PC should work just like it does on the company's Echo devices: You'll be able to use the digital assistant to create reminders, calendar appointments, read the news or ebooks, shop Amazon and control your smart home. It will constantly get more capabilities when developers create new Alexa skills, though Amazon listed two limitations in the chart below: Alexa on PC won't be able to listen to Spotify, Pandora or TuneIn Radio, and free voice calls to the US, Mexico and Canada won't be available either.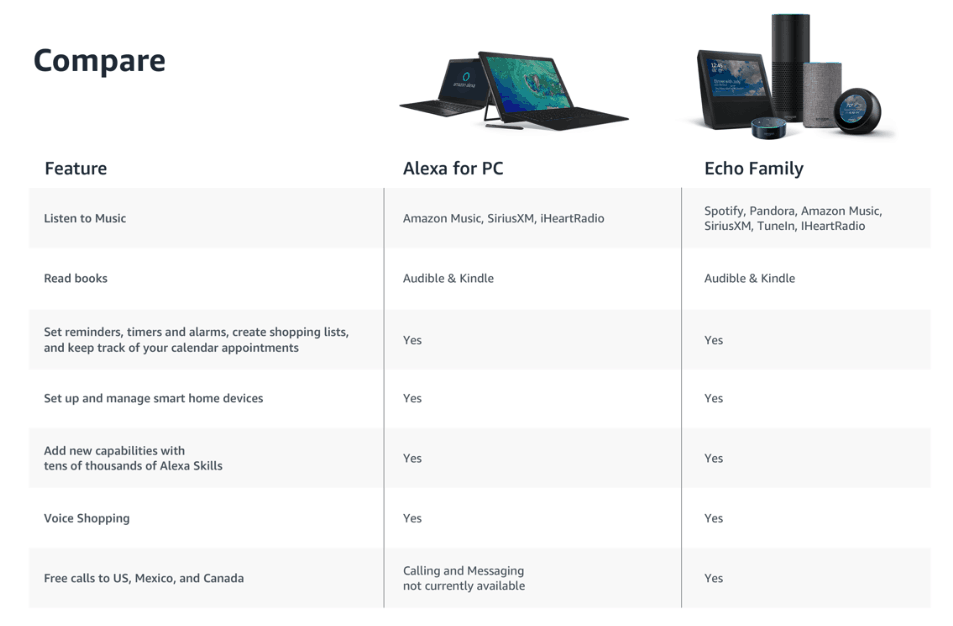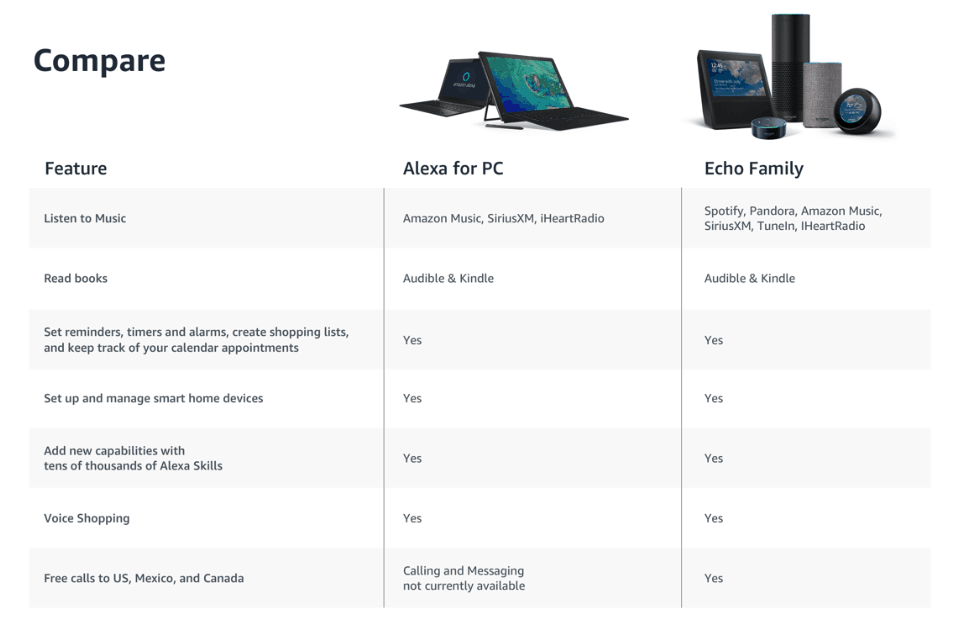 We should start seeing Alexa on select Windows 10 PCs from Acer, HP and Lenovo in Q1 2018, exclusively in the US. "We're working hard to bring Alexa to a growing number of devices and will share more information soon," the company added. The support page also mentioned that the digital assistant won't need additional microphones or speakers to work, and we're still wondering if could be available on all Windows 10 PCs in the future. If you're interested, you can sign up here to be notified of new information about Alexa for PC.