Microsoft featuring ads across its products isn't a new phenomenon. For instance, last year during the company's annual conference for developers, Build 2022, Microsoft injected ads and promos into the Microsoft Store in a bid to expand the developers' reach to a wider audience.
There's also another instance when Microsoft started showing ads for Microsoft 365 to Office 2021 users that featured discounts for Microsoft 365 Family plan subscriptions. In more recent times, multiple users lodged complaints highlighting that ads were appearing in Windows 11's sign-out menu.
This year in February, Microsoft started displaying a full-screen Microsoft 365 Family trial ad on a Windows 10 device during the out-of-box experience (OOBE).
And now, as spotted by Albacore on Twitter while digging into recently released builds, the company is set to start featuring Microsoft 365 products related ads in the Settings Home page in Windows 11. The user spotted an ad at the top of the page asking users not subscribed to the suite to Try Microsoft 365.
Updates were made to the Microsoft Account portion of the upcoming Settings Homepage, here's how it looks now + a preview of end of product support notices that can appear in the Account page pic.twitter.com/DwYEKqOb9n

— Albacore (@thebookisclosed) May 5, 2023
Alongside the Try Microsoft 365 banner, the Settings Home page also features a section displaying the current storage status for a user's OneDrive account which is also bundled up with a security tips section.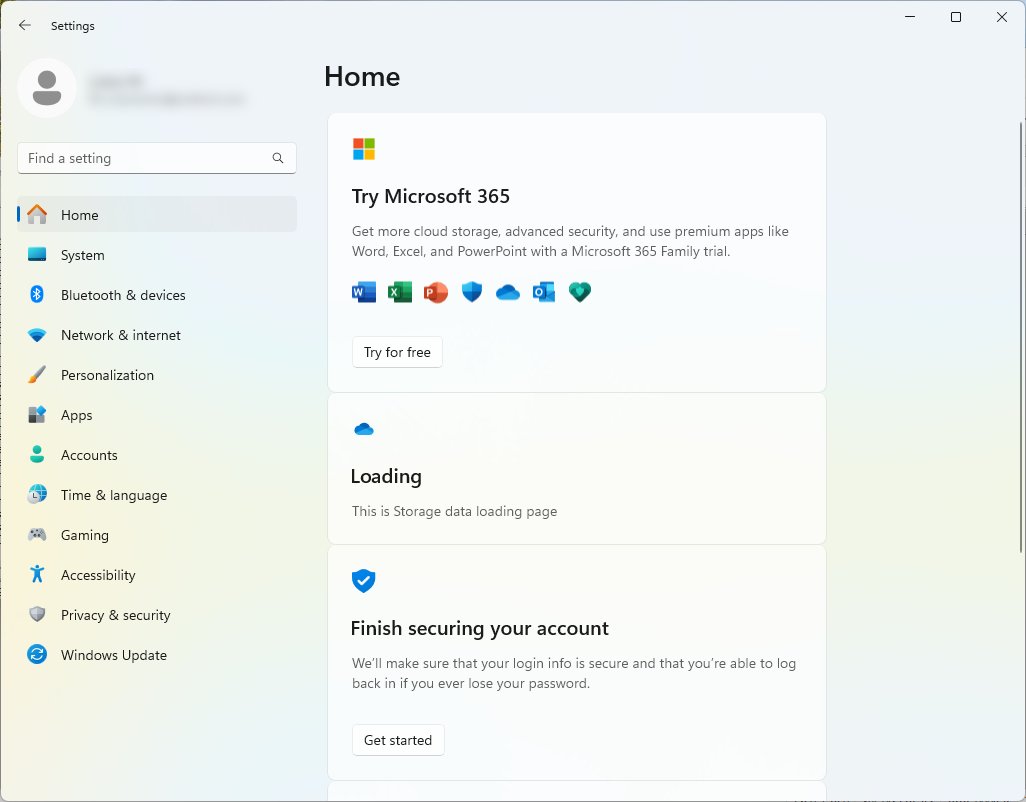 It is worth noting that the banner seems to appear in different variations for different users, with some citing that the banner appeared below the OneDrive storage data as highlighted in the screenshot below.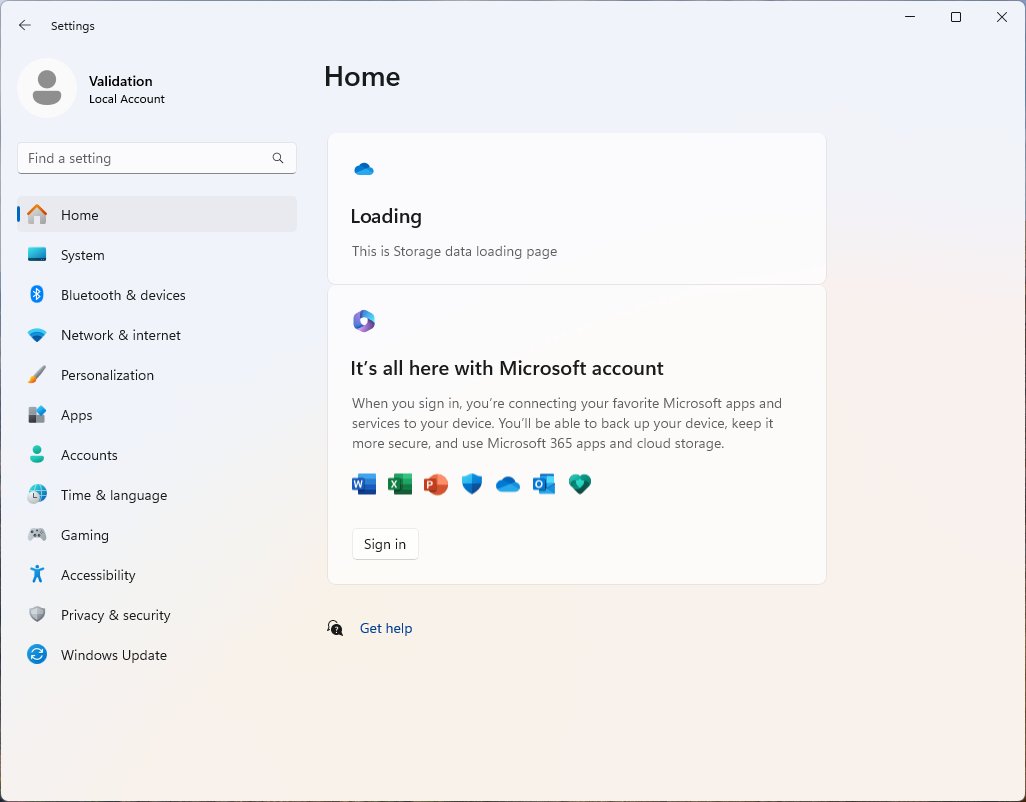 Albacore is yet to specify which build shipped with these changes, but we'll keep you posted once we know more about this. In related news, Microsoft mapped out its plans to inject ads into its AI chatbot, Bing Chat in a bid to drive traffic to publishers and increase their revenue.
What are your thoughts on Microsoft injecting ads across its products and services? Let us know in the comments.
via Neowin
Featured image via Albacore (Twitter)