AdDuplex has released its latest report for June, and it shows some good gains for Windows 11. The new Microsoft operating system is now running on 23.1% of surveyed PCs, up from the 19.7% last recorded in April.
That percentage gain might be a little small, but it is one of the biggest seen on AdDuplex for Windows 11 in a while. The 3.4% is more than the 0.4% gain between months recorded in April. However, Windows 11 is still behind the other operating systems in AdDuplex reports. Windows 10 21H2 still reigns with 38.2% share and Windows 10 21H1 with 23.9% share. Windows 11 is still number three on AdDuplex's list of Windows versions.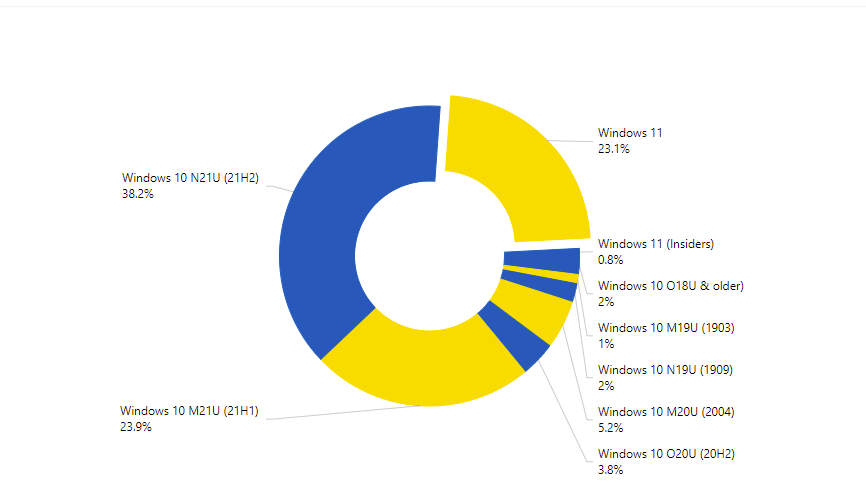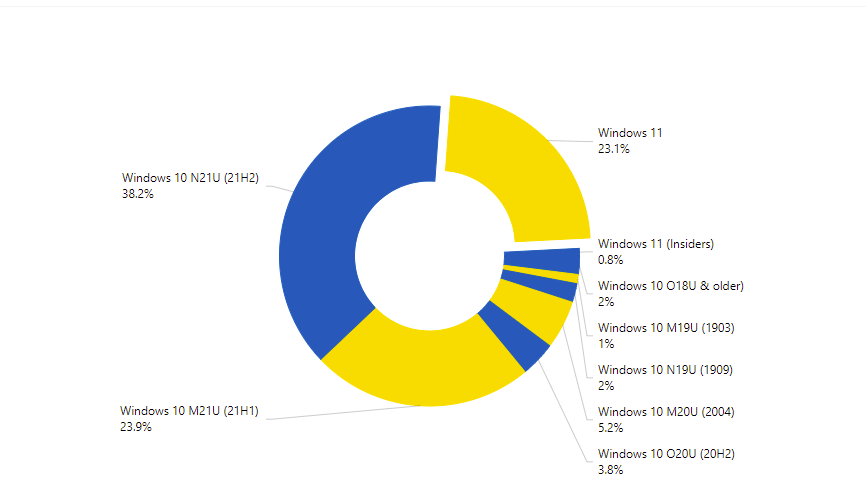 AdDuplex's numbers are based on data collected from 5,000 Windows Store apps running AdDuplex SDK v.2 (and higher). That means that it's not indicative of all active Windows PCs. As we say each month, Microsoft doesn't officially share Windows 11 stats. Instead, it combines it with Windows 10, saying that there are 1.4 billion active Windows 10 or Windows 11 devices. Many other tracking services, like our in-house WordPress analytics tool and Google Analytics also do the same. Even the U.S. government combines Windows 10 and Windows 11 in data that looks at visits to USA.gov websites.