Four months after it started rolling out gradually to all users, Windows 10 version 1903 is continuing to make good progress according to AdDuplex. The ad network for Windows Store apps and games is seeing the latest version of Windows 10 running on 45.5% of surveyed PCs in September, which represents a 10% points difference compared to last month.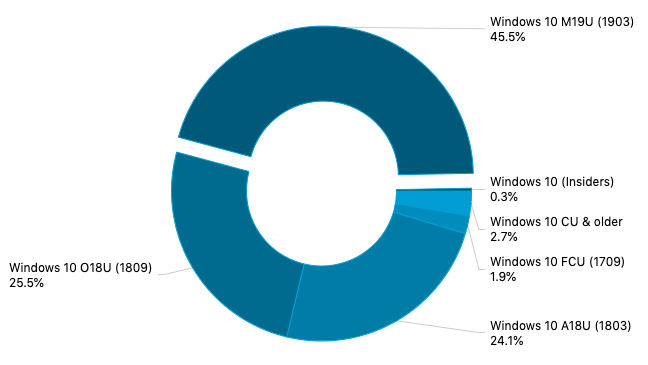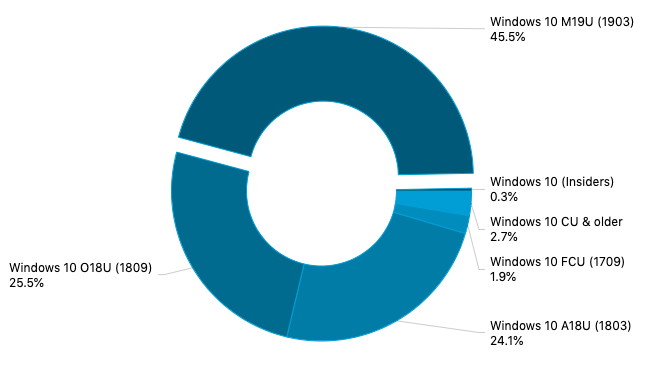 Once again, "a bigger chunk of the May 2019 growth comes from April 2018 Update users upgrading," AdDuplex noted. Earlier this summer, Microsoft announced that it would start to automatically update PCs still running Windows 10 version 1803 to 1903 before the former reaches end of support in November.
In addition to the new Windows 10 OS usage share numbers, AdDuplex also published some fresh data about the most popular Surface devices. "While the usage share of newer Surface machines has grown, it didn't grow enough to affect the order of models in the chart — it is the same as it was early this year," the company said.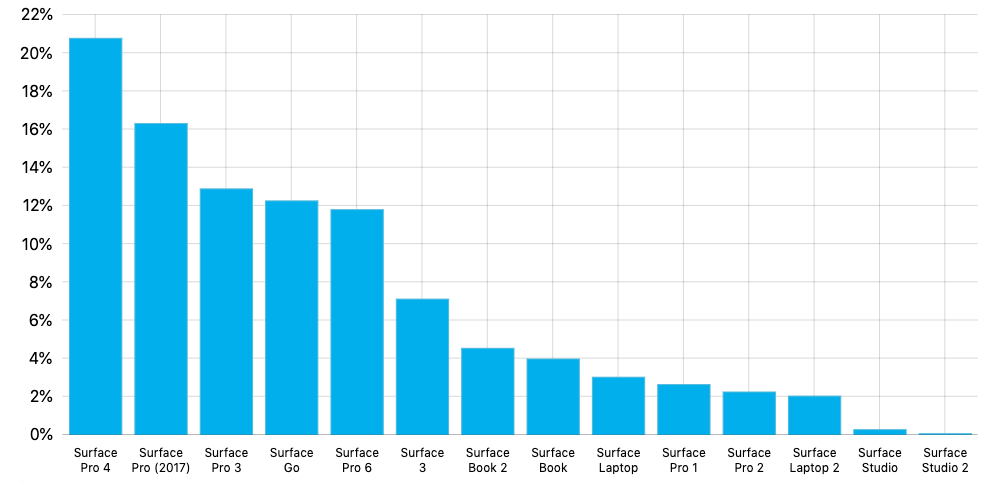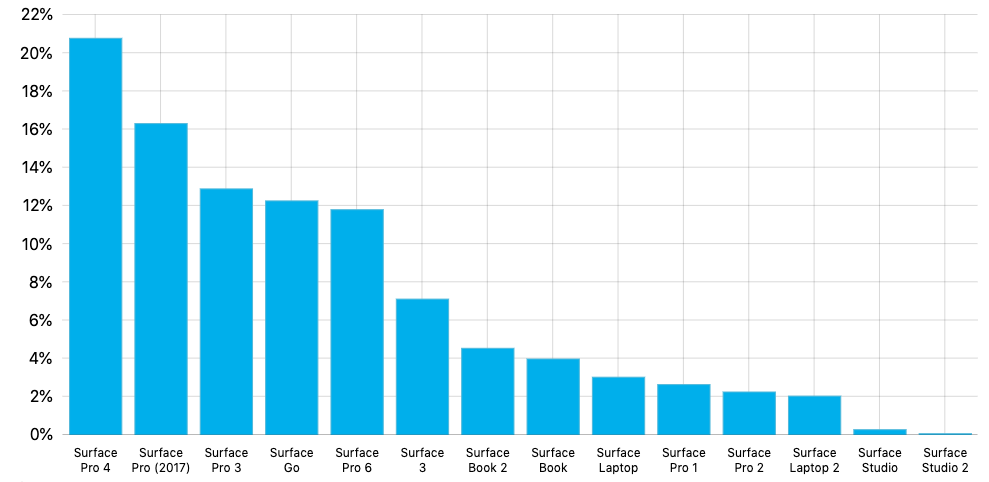 Nearly four years since its launch, the Surface Pro 4 remains the most popular model among surveyed devices (20.78%, followed by the Surface Pro 5 (16.31%) and the Surface Pro 3 (12.89%). Interestingly, the Surface Book 1 and 2 remain more popular than the Surface Laptop 1 and 2, which is a bit surprising. You would believe the popular ultrabook form factor would be more popular among Surface fans, but it seems Surface remains a brand strongly associated with 2-in-1 devices. We're looking forward to see if the Surface Laptop 3, which could be available in a new 15″ variant with AMD processors could finally shake things up.