The Windows 10 May 2020 Update is continuing its slow progression in AdDuplex's latest survey. In August, 24.1% of the 150,000 surveyed PCs were running the latest Windows 10 version, up 12.5% points compared to last month.
At 35.5%, the November 2019 Update has also replaced the May 2019 Update (33.5%) as the second most popular version of the OS. Older versions of Windows 10, including the October 2018 update, all have a single-digit usage share in AdDuplex's stats.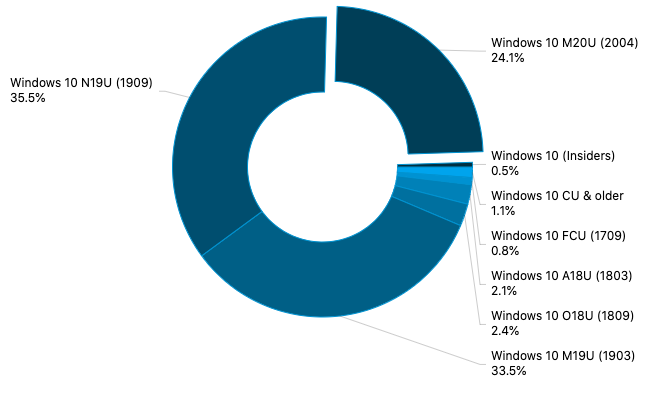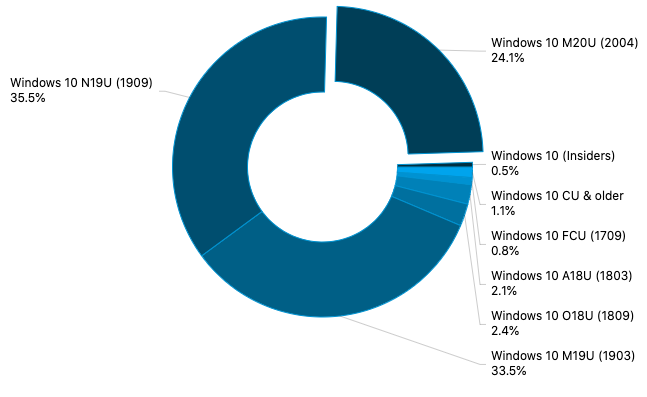 Last month, Microsoft announced that more Windows 10 PCs would start receiving the May 2020 Update automatically, especially those still running a version of the OS that will soon be unsupported. The company is using machine learning to determine which devices can be automatically updated to the latest Windows 10 release, and the company has also allowed more recent Surface devices such as the Surface Laptop 3 and the Surface Pro X to install the May 2020 Update.
As usual, keep in mind that AdDuplex's data is based on Windows 10 PCs running AdDuplex ads, so it's not a perfect picture of the billion devices now running Windows 10. Let us know in the comments if you have already received the May 2020 Update on your PCs.