The Windows 10 May 2019 has tripled its usage share since last month according to AdDuplex, going from 11.4% in July to 33% of more than 100,000 surveyed PCs in August. "Once again the vast majority of upgrades comes from April 2018 Update users upgrading and most of the PCs running October 2018 Update seem to be awaiting their turn," the company explained in its latest report.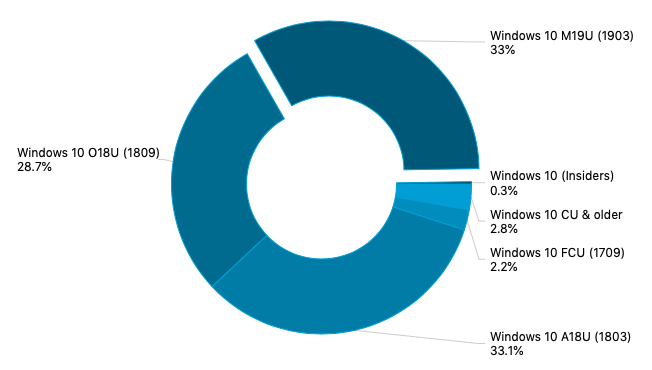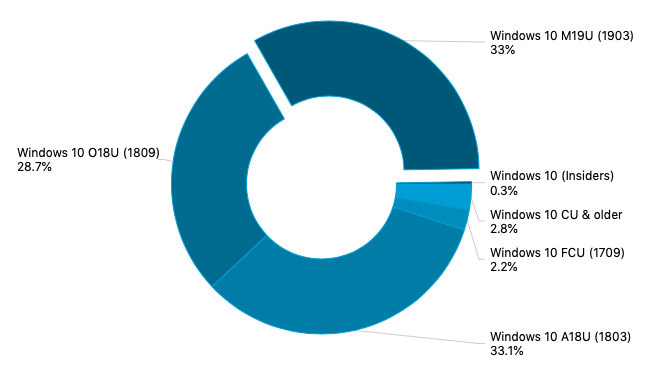 Microsoft announced a couple of weeks ago that it would start pushing the May 2019 Update to Windows 10 users still running the April 2018, as this version will reach end of support in November of this year. This seems to be having quite an impact already, and you can see in the chart below that the propagation of the May 2019 Update is happening as a much faster pace compared to the rollout of the October 2018 Update.
"We are in a historically unique situation where three versions of Windows 10 have almost equal usage shares. On the other hand, if upgrades continue at this pace, we will be back to the usual spread with two latest versions covering the vast majority of the PCs in use by this time next month," AdDuplex noted.
Have you already received the May 2019 Update on your PC, and do you also feel that this feature update is rolling out faster than previous major releases? Let us know in the comments below.