In its latest Report for July 2019, AdDuplex says that the Windows 10 May 2019 has reached a new milestone. Compared to last month, the major release has grown 5% and is now running on 11.4% of more than 100,000 surveyed PCs.
"Interestingly, almost all of this growth seems to be coming from users upgrading from April 2018 Update (1803) as October 18 Update (1809) is hovering around 30% steadily," the company explained in its latest report. As usual, keep in mind that AdDuplex is only measuring a sample of PCs running AdDuplex ads.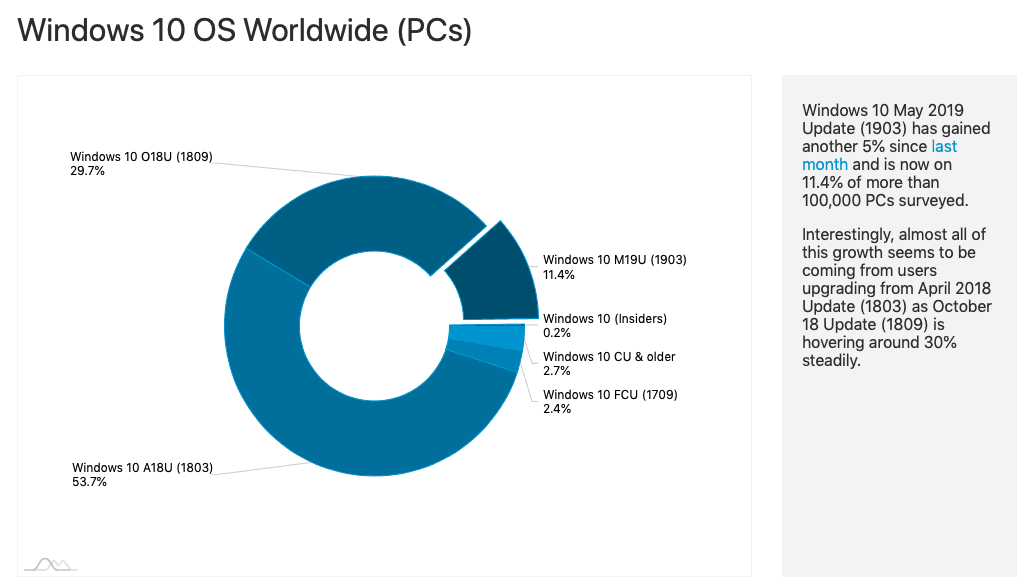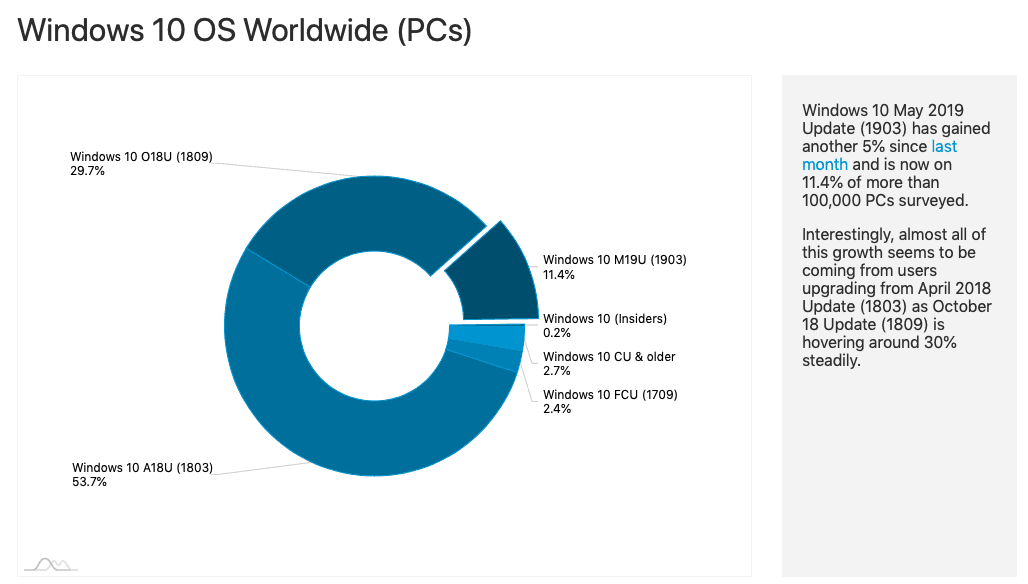 So far, the rollout of the May 2019 is going better than what we saw with the October 2018 Update. As you may know, Microsoft has started the process of automatically updating devices still running the April 2018 Update, as this version of Windows 10 will reach end of support for Home and Pro users in November. Moreover, the Windows 10 May 2019 Update is now available for all users who manually check for updates, and Microsoft also removed three upgrade blocks earlier this month.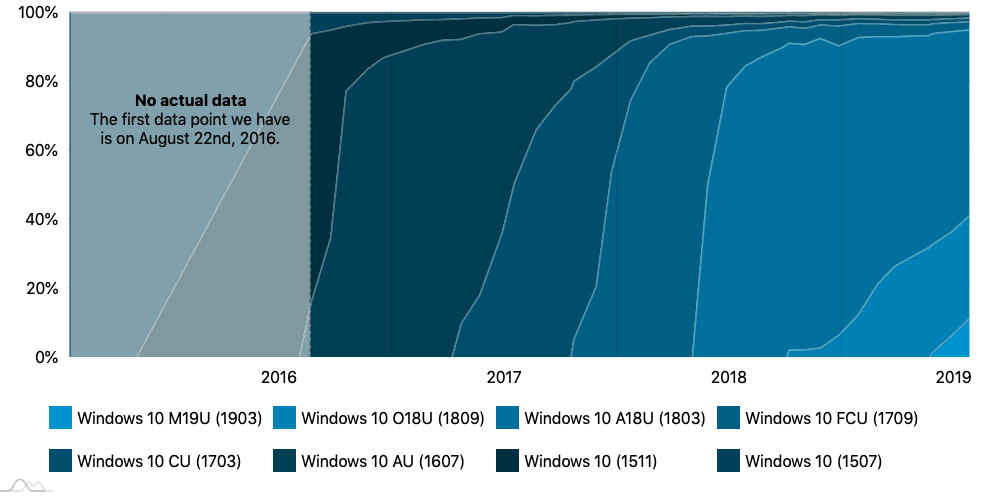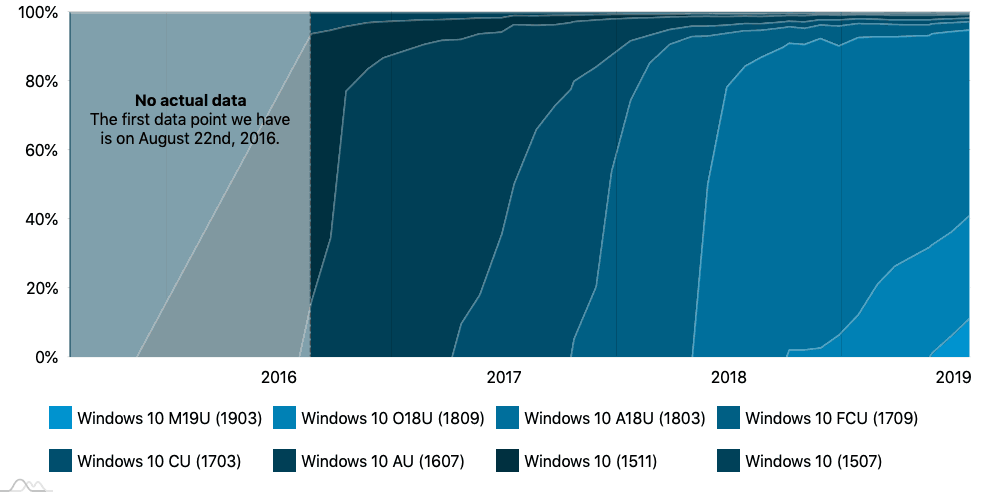 "While from the media it seemed that M19U may be going full steam ahead, based on our data it looks like the rollout is still very cautious and linear," AdDuplex noted. Thankfully, Microsoft also recently made some changes to Windows Update so that users can now choose when to install major updates, and also be notified when their PC isn't ready yet for the May 2019 Update.
Have you already received the May 2019 Update on your PC, and are you satisfied with it so far? Let us know in the comments below.