AdDuplex's latest Windows Devices Statistics report is out today, revealing that the April 2018 update is now running on 89.6% (up 3% points) of Windows 10 PCs the company is measuring. As usual, AdDuplex's numbers only take into account Windows 10 PCs running Microsoft apps with AdDuplex ads, so it's not a complete snapshot of the Windows 10 ecosystem.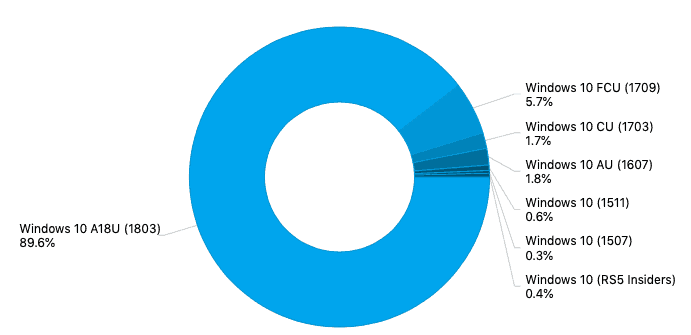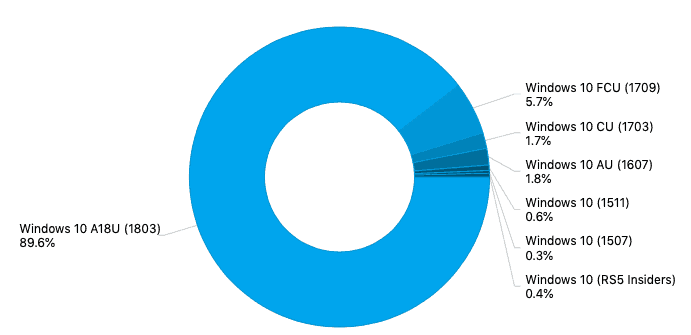 "Next month we are likely to see October 2018 Update in the mix and this means that it will start taking the market share from A18U before it reaches 92%+ share FCU enjoyed back in April," AdDuplex noted. As we reported yesterday, Microsoft has apparently chosen the latest RS5 build (17763) as the RTM build for the October 2018 update, and the company may share details about its public release next week at its NYC Surface event.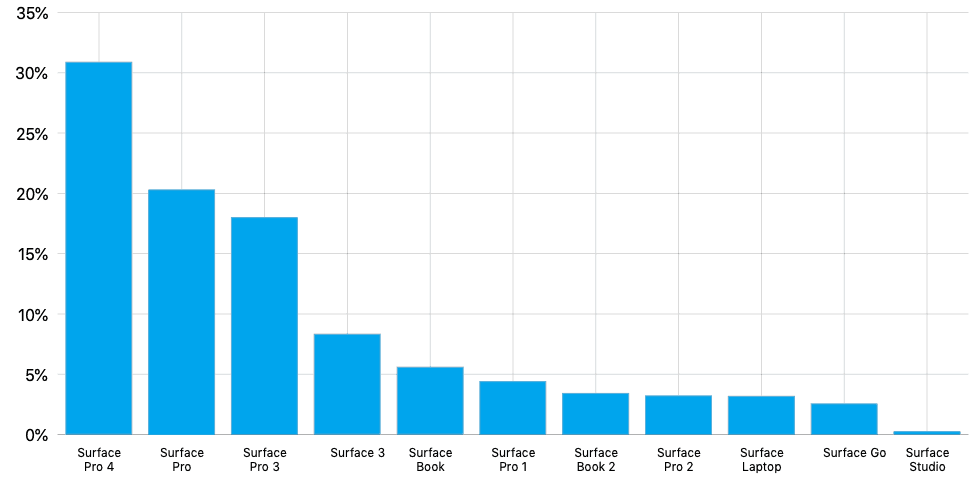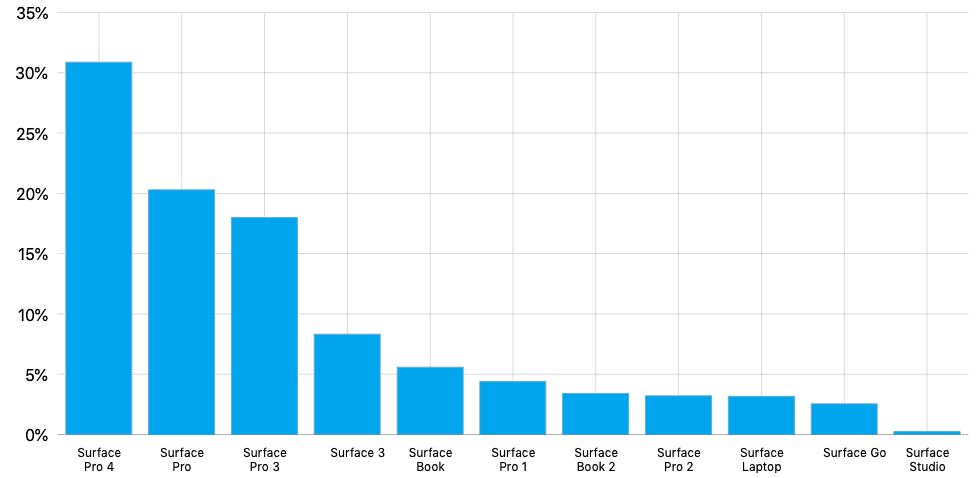 AdDuplex also shared some new data about the Surface family of devices today, revealing that the 2017 Surface Pro is now the second most popular Surface device in their latest sample. As for the freshly-released Surface Go, it has doubled its market share to 2.54% in a month, but it still lags behind the much older Surface Pro 2 (3.2%) and the Surface Laptop (3.17%). The latter is expected to be refreshed next week and get a new black variant, while a new Surface Pro 6 with a minor spec bump was revealed in a leak yesterday.