Ad network AdDuplex has published its first Windows devices statistics report for 2020 this morning, which gives us a first glimpse at the propagation of the Windows 10 November 2019 Update since its release in November. 15.2% of the 90,000 surveyed PCs running AdDuplex ads are already running the latest version of Windows 10, while the May 2019 Update is now at 53.4%. "Two-thirds of Windows 10 PCs now run some 2019 edition of the OS," noted AdDuplex.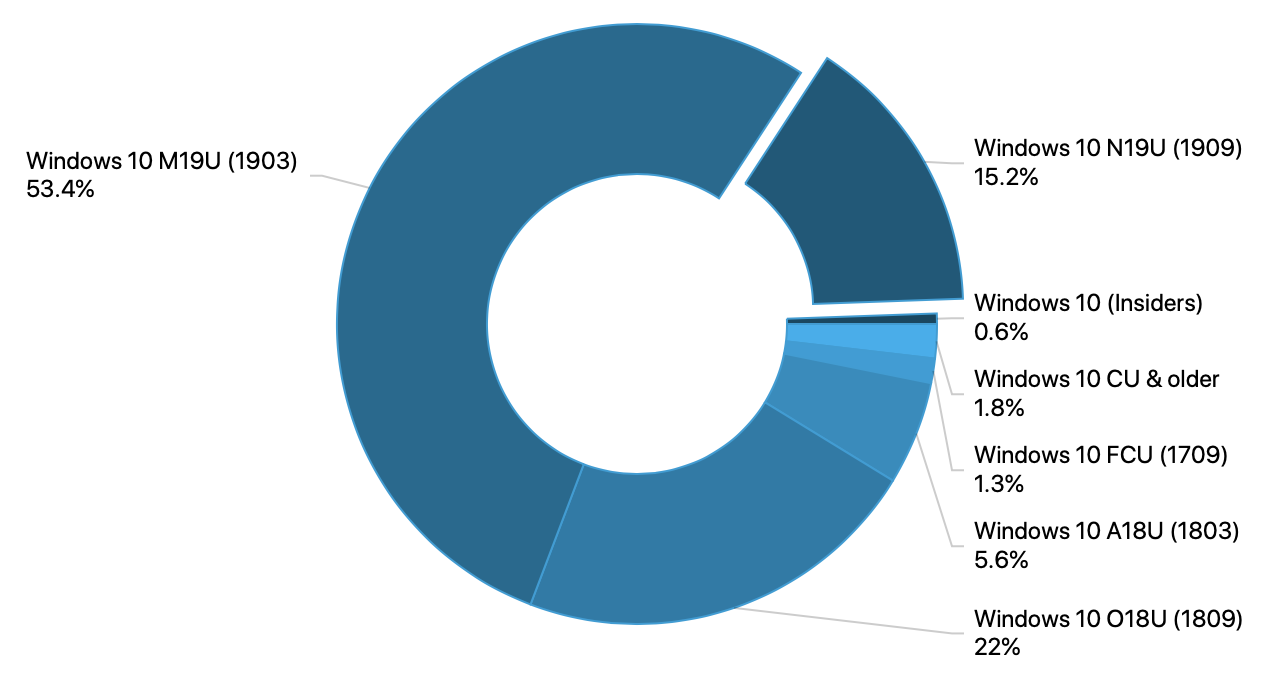 The company also shared new data about Surface devices in its latest snapshot, showing that the Surface Pro 7 released back in October is quickly catching to older Surface Pro models. It's now the sixth most popular device with a 5.05% usage share, while the new Surface Laptop 3 and Surface Pro X are lagging way behind with 1.42% and 0.54%, respectively.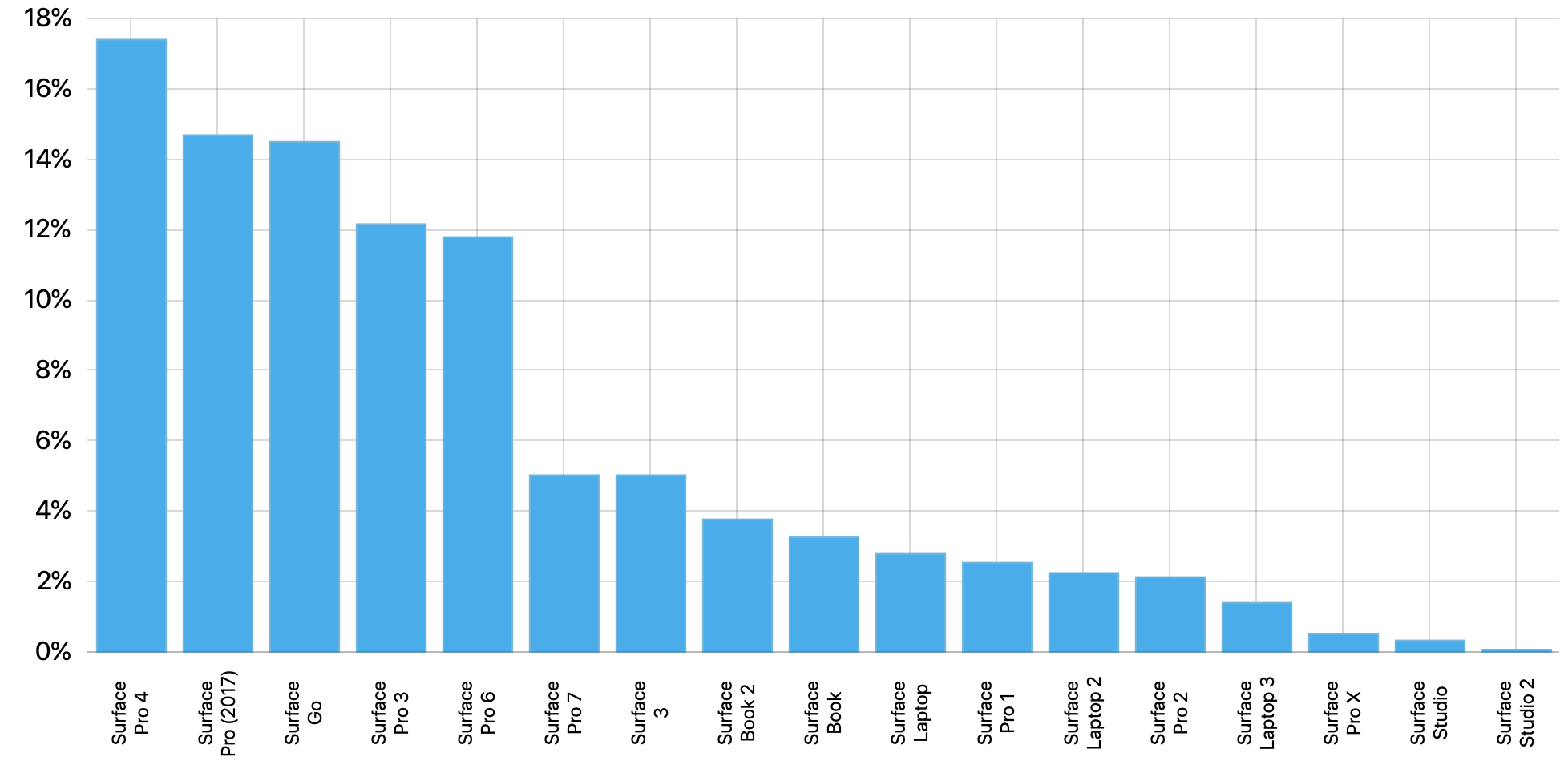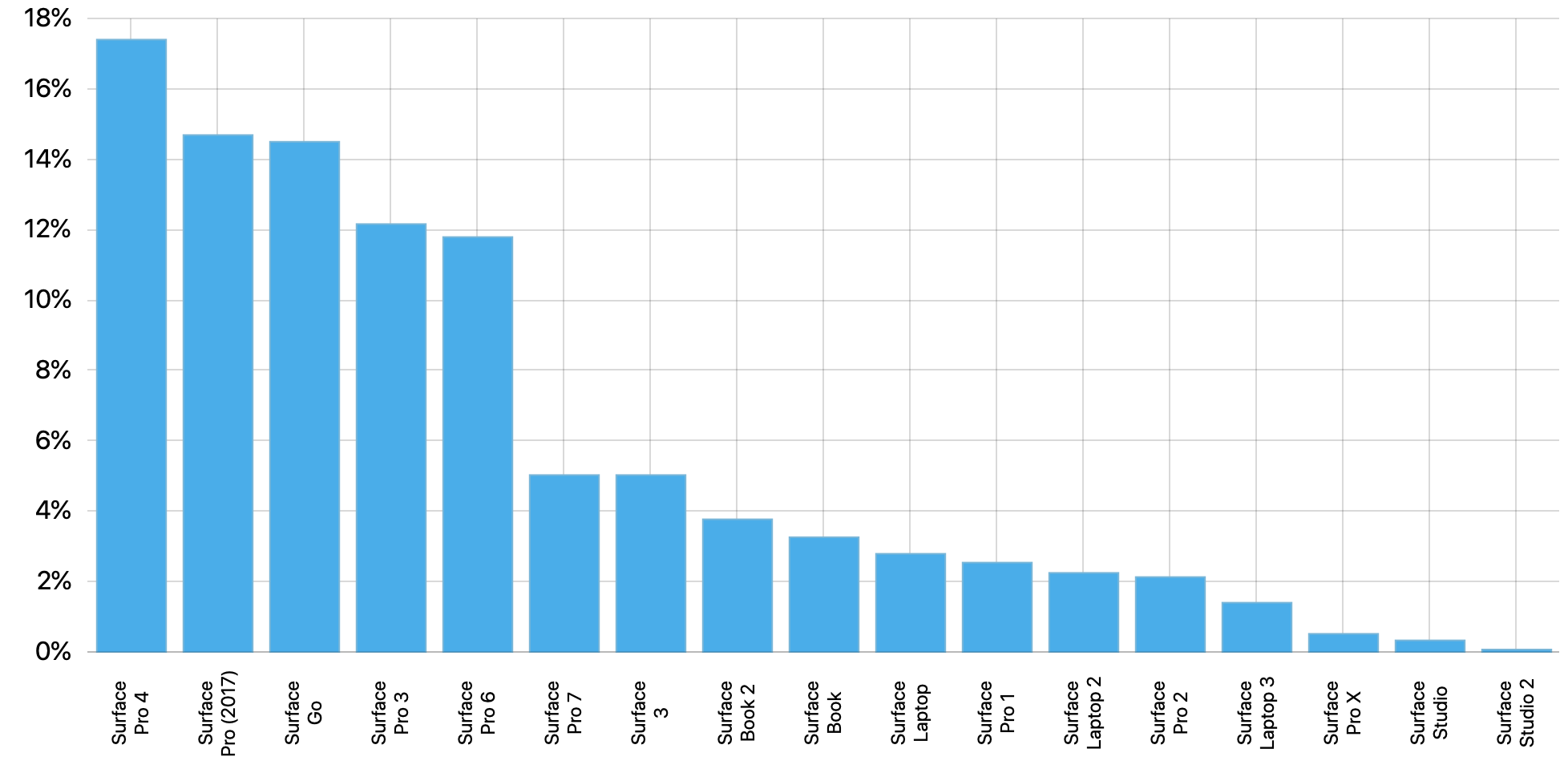 Microsoft recently announced that the Windows 10 November 2019 Update is now available for all "seekers" who manually check for updates, and the company has also started rolling out the latest feature update to users still on the October 2018 Update.