AdDuplex's latest Windows Devices Statistics Report is out, and the cross-promotion network for Windows Store apps claims that 65% of Windows 10 PCs are now running the Creators Update. This number was at 50.1% last month, so this is still slow progress for Microsoft, especially since the company announced a couple of weeks ago that the Creators Update was now available for all compatible devices. No surprises here, but AdDuplex noted that "the upgrade cadence is still lagging behind that of the previous Anniversary Update."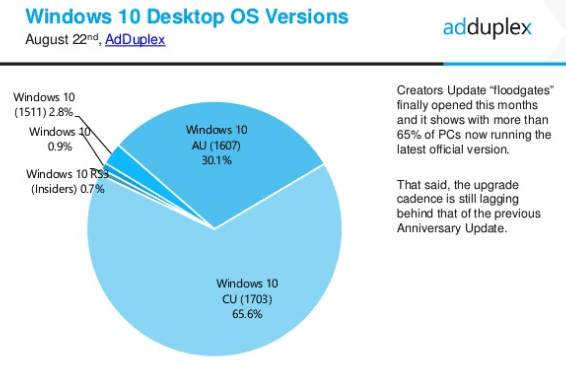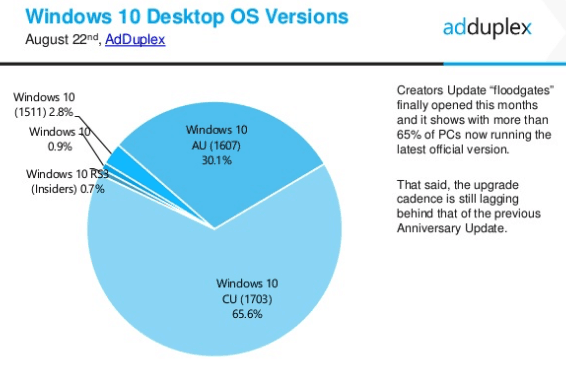 Keep in mind that AdDuplex's data is based on around 5,000 Windows Store apps running the AdDuplex SDK, so this is not a 100% accurate representation of the Windows 10 ecosystem. Still, the company's data is as usual very detailed, showing the propagation of the Creators Update by PC OEMs as well as on Surface devices. After lagging behind other manufacturers in the past few months, AdDuplex noted that Microsoft is now in the top 3 companies that have crossed the 70% mark: this is mostly because the percentage of Surface Pro 3 devices went from 20% last month to over 60% in August.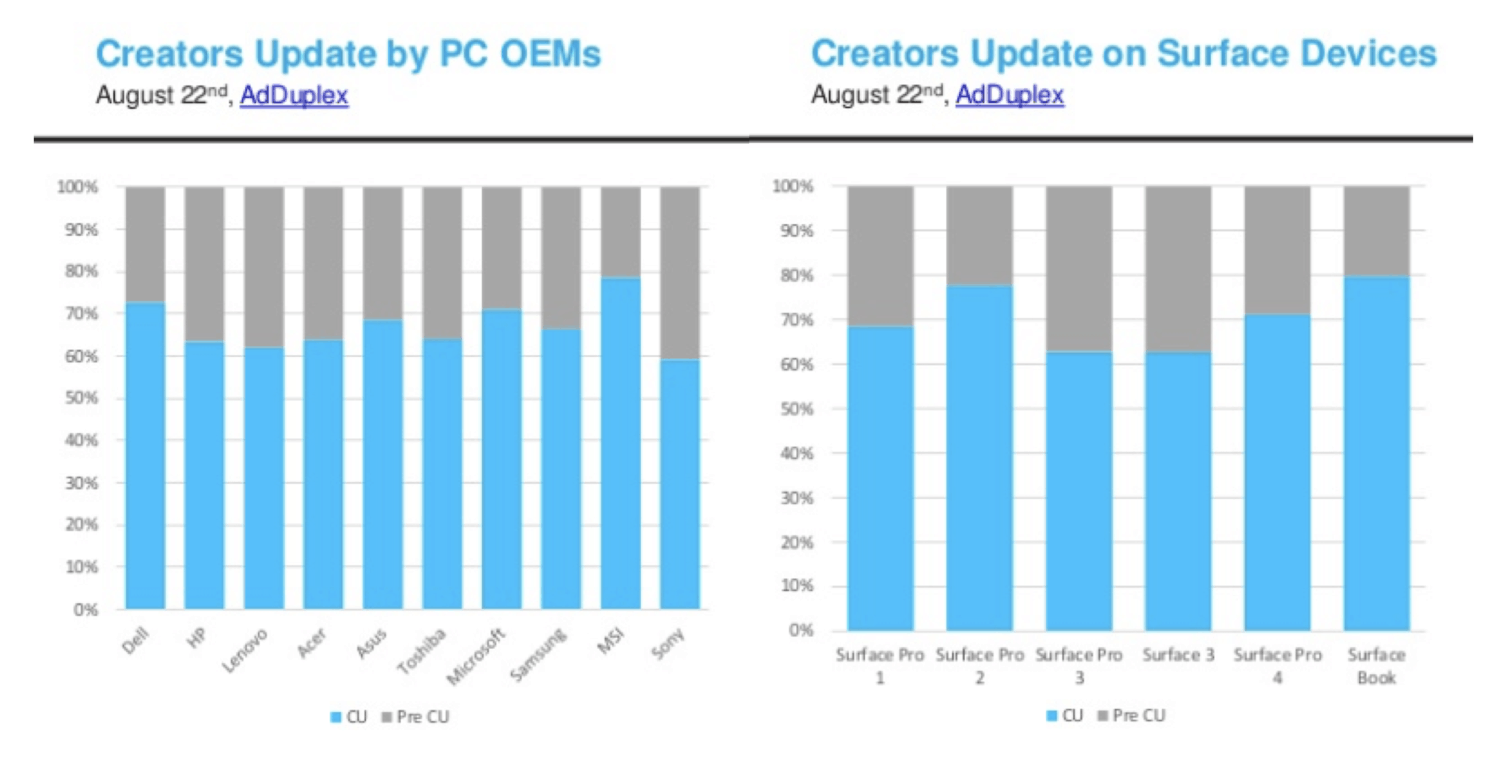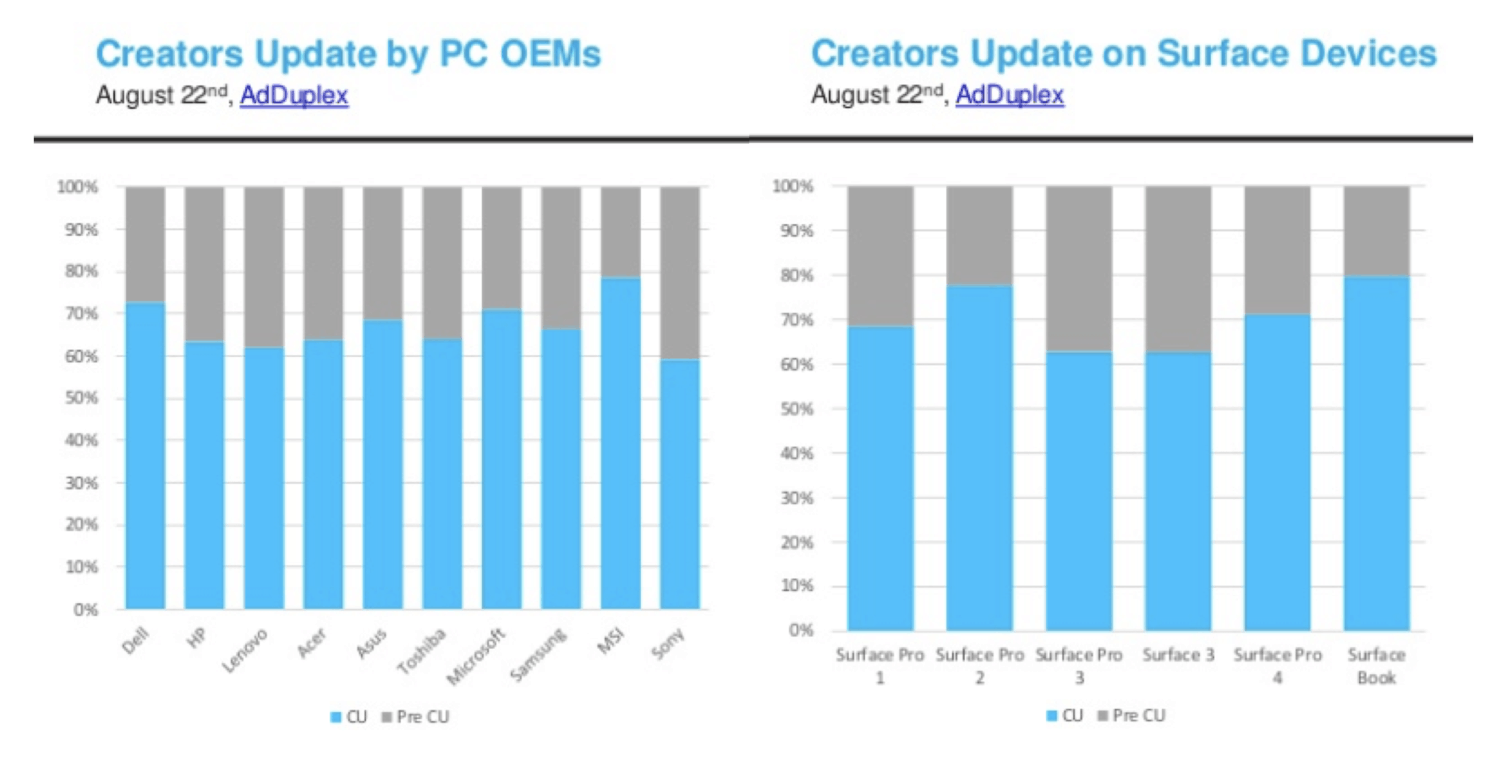 Looking closer at Surface devices, AdDuplex's sample shows Surface Pro 4 remains the most popular Surface device in the market, accounting for 43.6% of all Surface devices in use (up 1.8%). This percentage falls to 3.7% for the latest Surface Pro model (up 1.3%), and just 1.4% for the Surface Laptop (up 0.8%).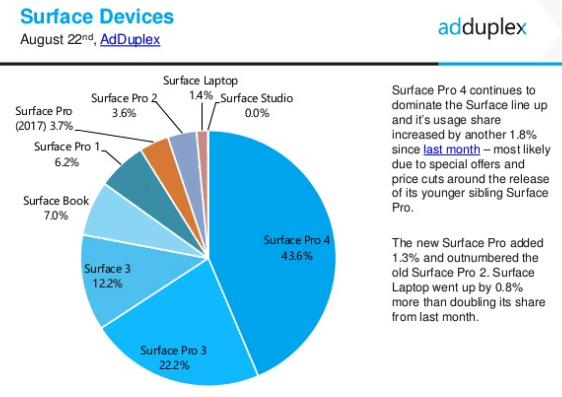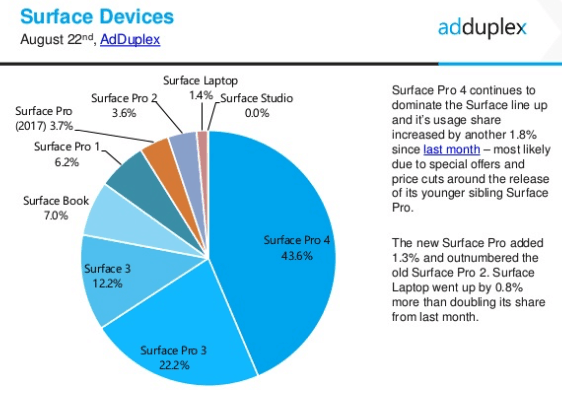 AdDuplex did not release new mobile data this month, which doesn't really matter as all Windows phones that were eligible for the Creators Update probably received it months ago. Are you surprised to see that only 65% of Windows 10 PCs could be running the Creators Update as of today? Let us know in the comments if you have yet to receive the update on your PC.