Acer has just revealed an entire new line of Windows 10 devices in a variety of form factors and price points. Here's the rundown:
Acer Switch V 10
The Acer Switch V 10 is a 2-in-1 laptop/tablet hybrid with a detachable keyboard that works in a similar fashion to the Surface line of products from Microsoft. It boasts high resolution video output, charging via USB Type-C, a touchscreen, and a fingerprint reader for Windows Hello functionality. The keyboard has an Acer Snap Hinge, which is latchless and works with magnets to transform the Acer Switch V 10 into either a notebook, pad, tent, or display mode.
The monitor is 10.1" and is powered by IPS technology while the battery life is said to last for up to 9 hours.
Availability: Sometime in the second half of 2016 for $249.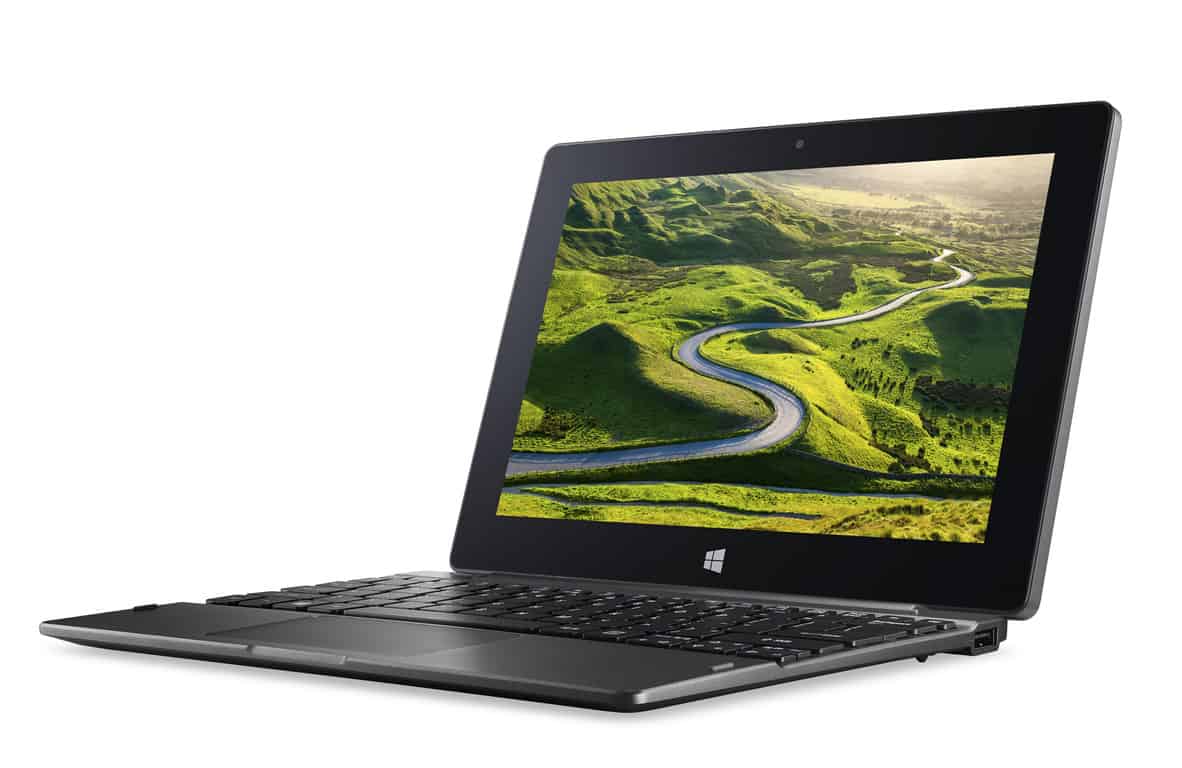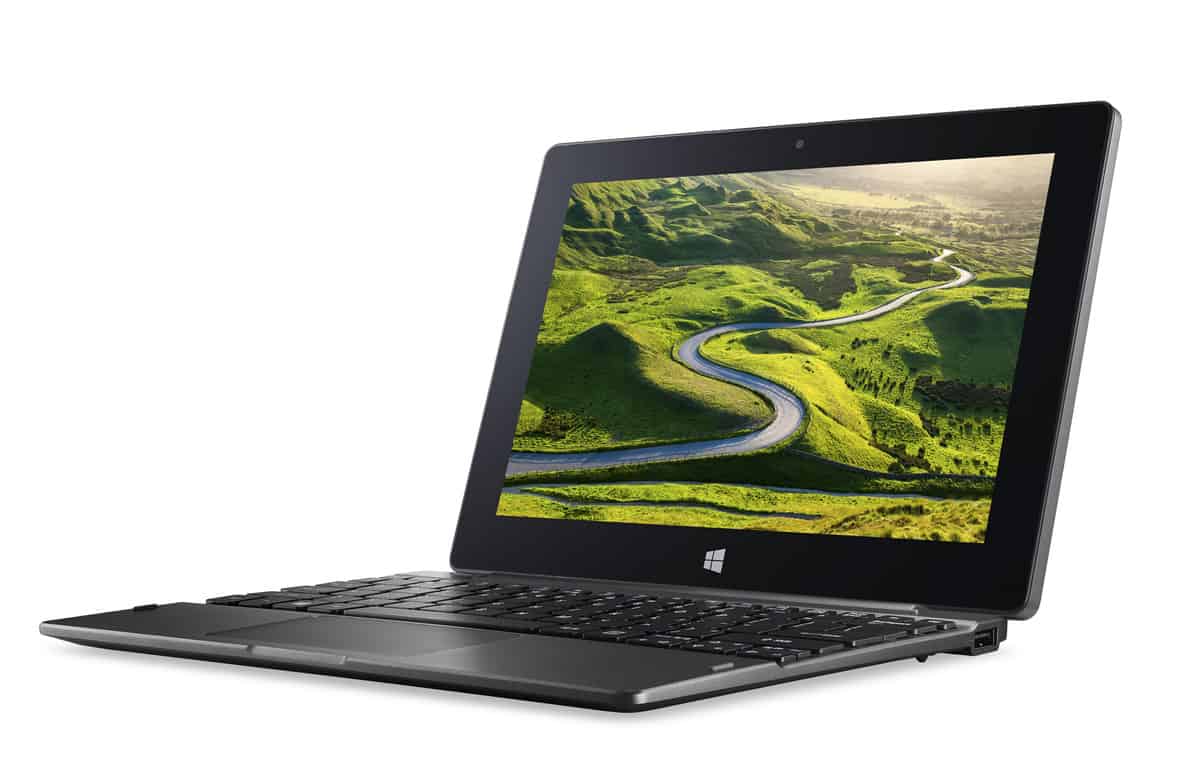 Acer Switch One 10
The Acer Switch One 10 can also transform into the four notebook, pad, tent, and display modes. It has an HD touchscreen, fingerprint reader for Windows Hello, quad-core Intel Atom processors, and up to eight hours of battery life.
Availability: To be released in July in North America for $199.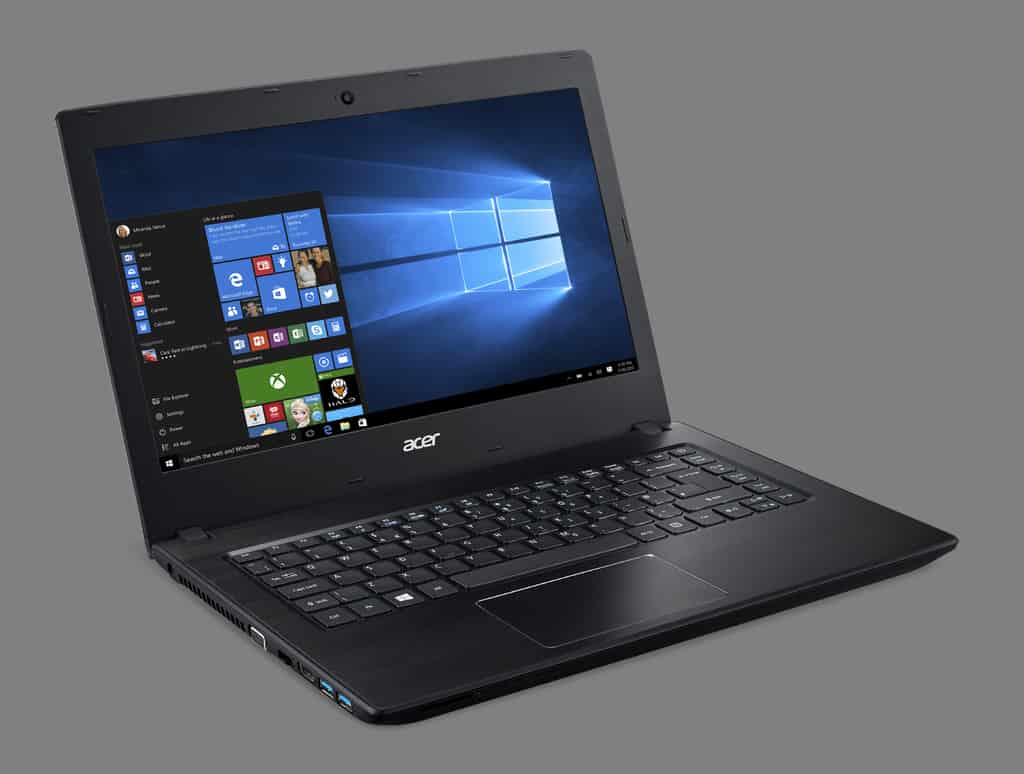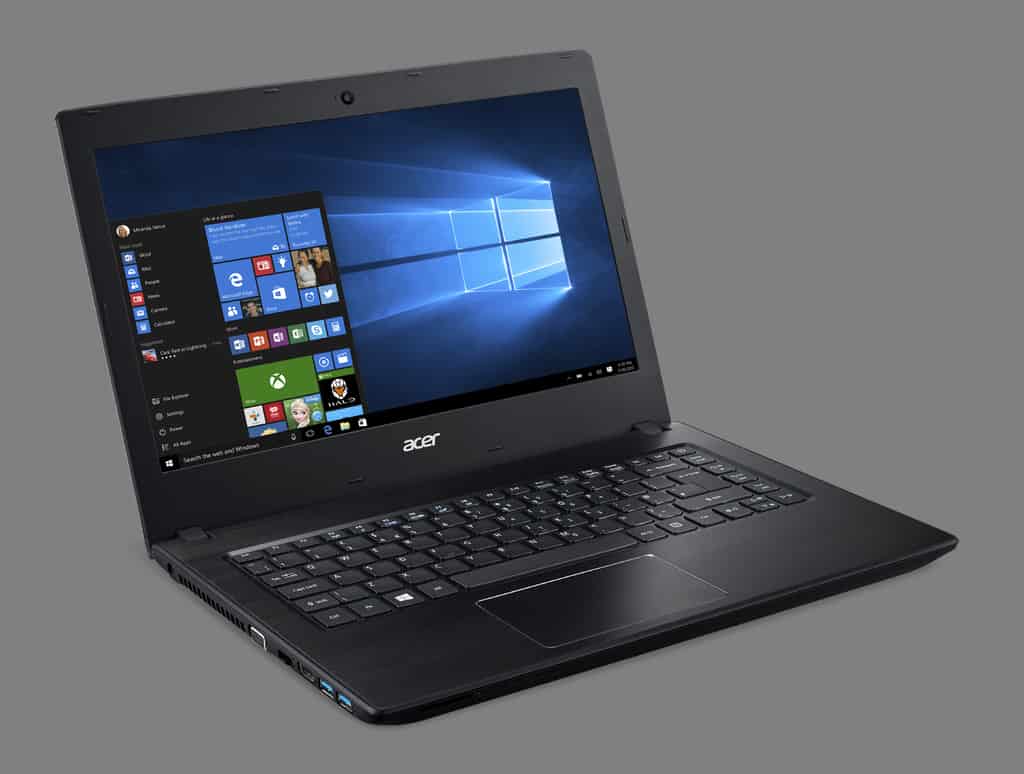 Acer TravelMate P2 Series
The TravelMate P249 and TravelMate P259 are powered by an Intel 6th gen Core CPU with NVIDIA GeForce 940M graphics. Unlike the previous devices, these Windows 10 machines are traditional laptops with a non-touch 14" and 15.6" screen respectively. The keyboard does include the Windows Hello fingerprint reader however and it does boast an Intel 6th gen Core CPU, NVIDIA GeForce 940M graphics, and DDR 4 data transit capability. Both laptops come with Skype for Business certification plus Acer TrueHarmony and 2 stereo speakers and Trusted Platform Module (TPM2.0) hardware encryption.
Availability: Sometime in the second half of 2016 starting at $599.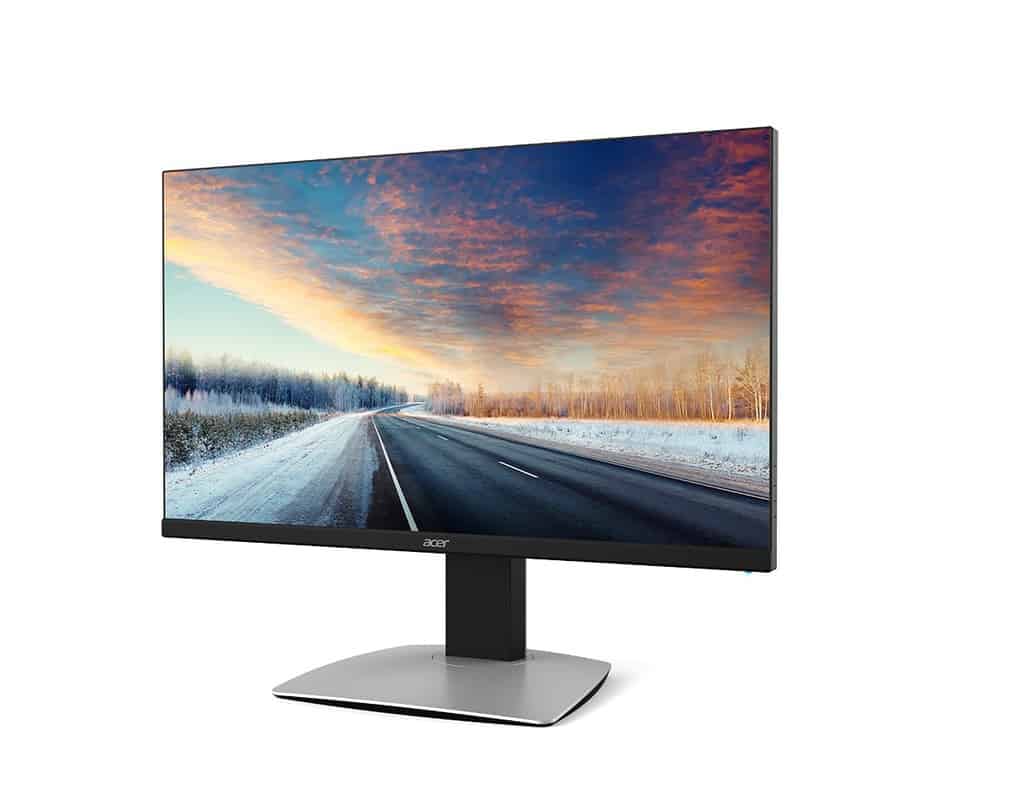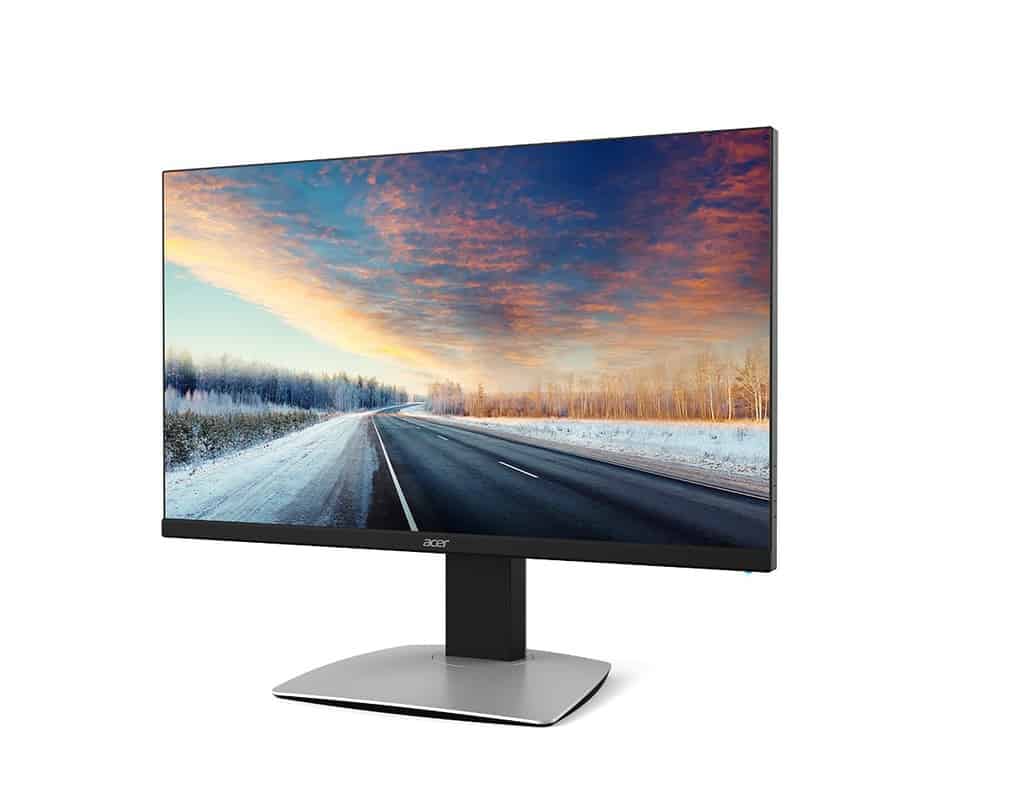 Acer BM320 Monitor
Not a standalone computer or tablet, the new Acer BM320 Monitor is a new  32-inch computer monitor with 4K UHD resolution (3840 x 2160). It's being marketed as having, "professional-grade color accuracy," and supports 100% of the Adobe RGB color gamut and 100% of the Rec. 709 color gamut and 90% of DCI-P3. The monitor also boasts 10-bit color depth, almost zero bezel around the screen's edges, and an adjustable Acer's ErgoStand for adjusting the angle.
Availability: TBA
In addition to the new hardware, Acer also announced their new Internet of Things (IoT) education kit, CloudProfessor. This kit provides plug-and-play hardware and software and comes with tutorials and starter modules to help train users in IoT development. The official description reads: CloudProfessor is now available with Windows 10, which adds supports to the student-friendly Scratch programming language. The design offers flexibility of choice in programming language, which allows for learning to code right from a smartphone.
Acer appears to be targeting a variety of different demographics with their new announcements with the Acer Switch V 10 being made for students and young adults, while the Acer Switch One is likely for families, and the 10Acer TravelMate P2 Series for everyone in between. Do any of these announcements interest you or is there another device like the Surface Book that's got your eye? Let us know in the comments below.