At the annual IFA trade show in Berlin, Acer took the wraps off several new devices coming to consumers in the second half of 2018. The highlight is a new Windows Mixed Reality Headset with detachable design, along with several other new Windows 10 PCs. Here's what you need to know.
First off, with the new Acer OJD 500, the lens and the head strap can be individually removed, making it easier to store and clean. There's now even an integrated audio system which will direct sounds towards your ears for a more immersive experience. Acer also throws in an IPD wheel and a  patented smartphone app to measure the IPD gap between your eyes and the display. This should help you modify the distance as you see fit for cleaner images. The headset will be released in November for $399, and other features are seen below.
Two front-hinged 2.89-inch high-resolution liquid crystal displays provide a wide 100 degree field of view and deliver a 2880 x 1440 resolution. A fast refresh rate of up to 90Hz delivers clear and realistic images for an immersive mixed reality experience.
The 6-degrees of freedom positional tracking includes forward/back, up/down, left/right as well as pitch, yaw and roll. The headset comes with a 13-foot cable allowing a wide range of movement and connects to a PC via HDMI 2.0, while a USB 3.0 connector downloads data.
Featuring inside-out tracking, the camera is on the headset so there is no need to drill holes in a wall or set up extraneous hardware. As soon as the headset connects to a Windows Mixed Reality-ready PC, it installs the required software. Setup takes about 10 minutes.
The Acer OJO 500 comes in an optional configuration that includes two Bluetooth-enabled motion controllers that sync with the headset; and a Windows 10 button, touchpad and grab button so users can interact with digital objects in mixed reality.
Acer is also introducing the new 15-inch Swift 5 notebook today, which it is calling the world's lightest 15-inch notebook PC. The device is powered by the latest 8th Generation Intel Core i7-8565U and Core i5-8265U processors which can deliver up to 10 hours of battery life. Acer notes that the Swift 5 has a ground breaking design, where the top and bottom parts of the device are constructed from magnesium-lithium alloy for a thinner look. The device becomes available in North America in January 2019 starting at $1,099. Other notable specs are below.
Options for 16GB of RAM or a 1TB 1TB NVMe PCIe SSD
1920 x 1080 FHD touchscreen
Thin 0.23inch bezels, with a 87.6% screen to body ratio
2×2 802.11ac wireless Gigabit performance
USB 3.1 Type-C Gen-2 port
Fitting in with the Swift 5 are updated versions of the 14-inch Swift 5 and Swift 3. These are picking up the latest Intel Core i7-8565U and Intel Core i5-8265U processors. Acer also updated the Swift 3 with slimmer bezels and new 13.3-inch and 14-inch displays. Interestingly, the Swift 3 also offers integrated 4G LTE. Pricing on these models can be seen below.
14-inch Acer Swift 5: September starting at $999
13-inch Acer Swift 3: October starting at €799
14-inch Acer Swift 3 November starting at $799
Third up, Acer is updating their Aspire lineup with a new Alexa enabled Aspire Z 24 all-in-one PC, and Aspire 7, and Aspire 5 laptops. The biggest of the bunch is the Aspire Z 24 all-in-one home PC. That device comes with latest 8th Gen Intel Core i7+ processors, with support for up to 32GB of Intel Optane Memory and NVIDIA GeForce MX150 graphics. It also has a thin and ultra-narrow bezel, a 23.8-inch FHD screen, and a glossy V-metal stand. It will be available in North America in October, starting at $899.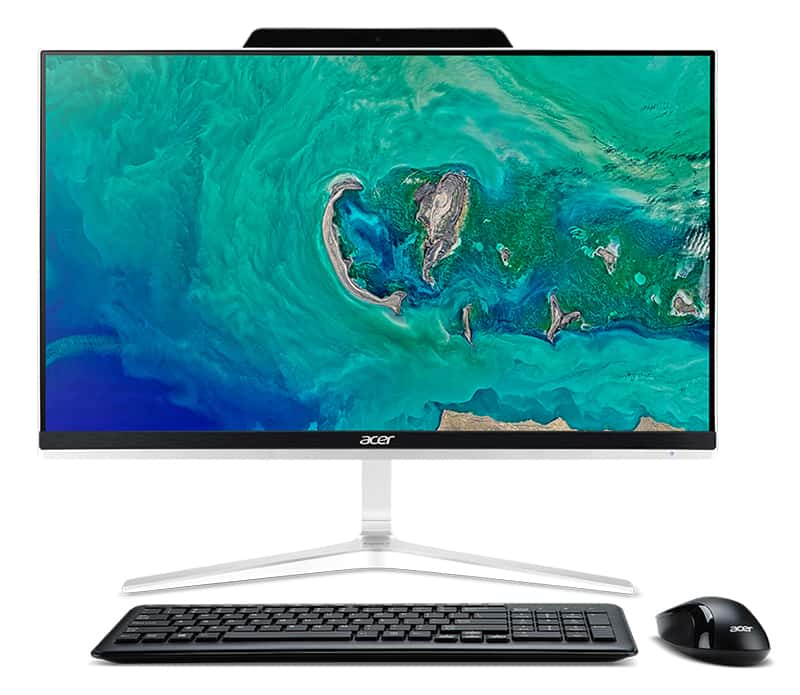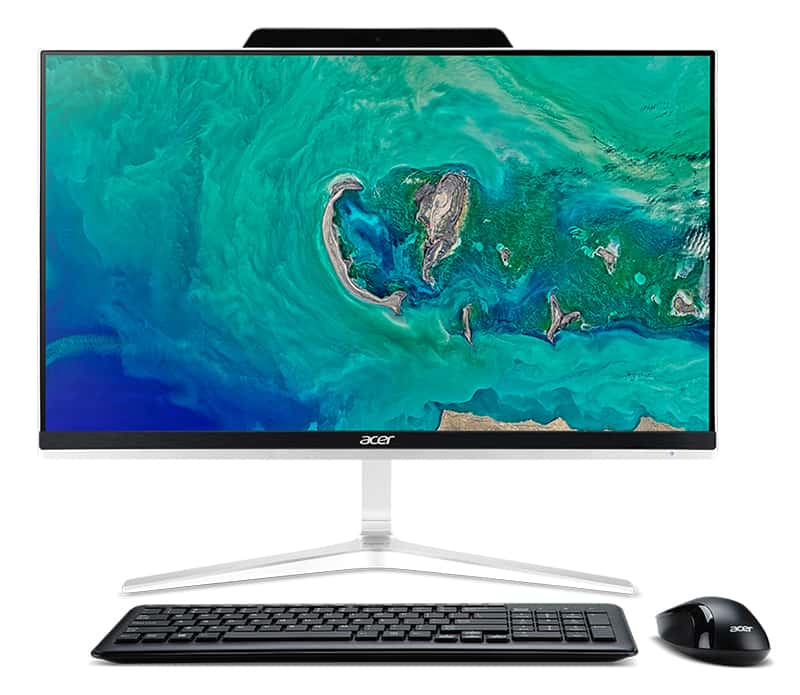 As for the Inspire notebooks, there are two models which are aimed at those who want a PC with extra power. First, the Aspire 7 with a 4K display comes packed with 8th Gen Intel Core i7-8705G processor with Radeon RX Vega M GL graphics, 16 GB DDR4 memory, PCIe with up to 512 GB, NVMe, RAID 0 SSD and a backlit keyboard. The Aspire 5 with a 15.6-inch FHD IPS display meanwhile, comes packed with an 8th Gen Intel Core i7 processor and up to an NVIDIA GeForce MX150 GPU.
This is just the tip of the iceberg when it comes to new Windows 10 devices this week. As IFA gets underway, you'll likely hear more announcements from HP, Lenovo, Dell, and the other Microsoft OEMS. Be sure to keep it tuned right here for all the news from IFA 2018.