AdDuplex has just published its Windows Devices Statistics report for the month of February 2018, which shows that 85% of Windows 10 PCs are now running the Fall Creators Update (up 10 percentage points). "The growth is obviously slowing down as the next update is imminent," the company explained.
As you can see in the image below, the Fall Creators Update rolled out much faster compared to the Creators Update, which peaked at 74,8% back in October:
Looking at the Fall Creators Update propagation worldwide, AdDuplex noted that the majority of countries in its sample are also around the 85% mark, though some countries like Canada, Germany and Finland are already over 90%. However, many Asian countries such as India and China are still in the 60% range.
Lastly, there is new data about Surface devices this month: The 2017 Surface Pro is now the third most popular Surface worldwide with a 13.3% market share. The Surface Laptop, which was released on the same day is lagging behind at 1.9%, and could soon be overtaken by the Surface Book 2 (1.2%).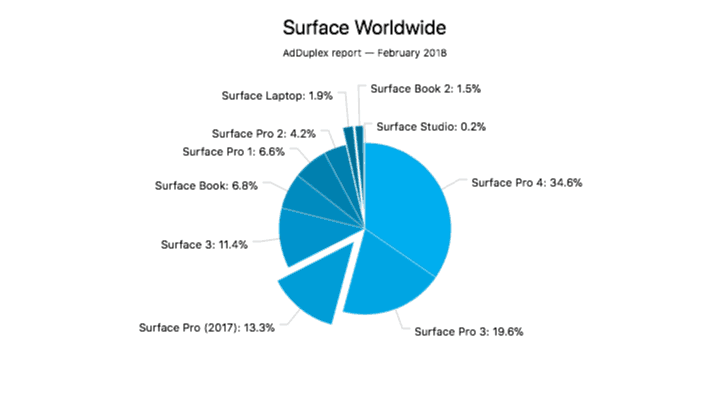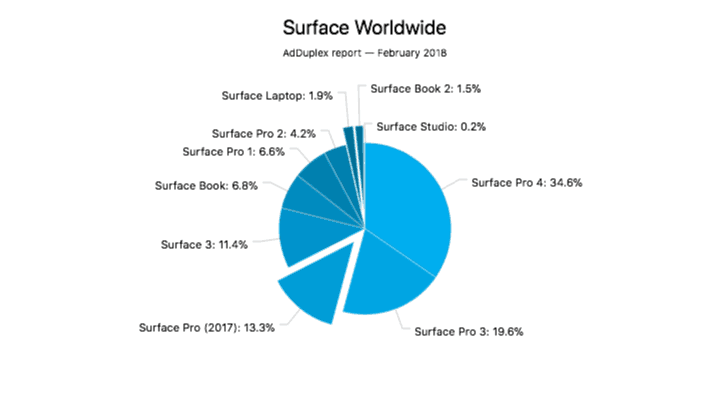 At this point it's worth wondering if it still makes sense for Microsoft to keep supporting this form factor. The Surface Laptop may be a great laptop, but it doesn't exactly play in the same league as the other category-defining devices in the Surface family. It's also possible that the Surface Laptop suffered from being the first laptop to ship with Windows 10 S, even though Microsoft offered a limited-time free update to Windows 10 Pro.
Do you think the Surface Laptop is here to stay, or do you think Microsoft should better focus on more innovative form factors? Let us know below.