Internet Explorer 11 is set to reach the end of support on June 15, and new data is showing how this could impact businesses across the world. The new data comes from the firm Lansweeper, which finds that 47% of Windows 10 devices will need to be updated to Microsoft Edge.
It is important to note that this data looks at audits of more than 9 million devices from 33,000 organizations. It also doesn't count Internet Explorer usage, but rather just versions of Windows 10 that still have IE and will be impacted by end of life. In fact, the data finds that 79% of PCs weren't running the latest version of Windows 10. 21% of PCs scanned had Windows 10, Version 21H2, and 29.67% were still running Windows 10, version 2004.
Again, though, just because these PCs are running older Windows 10 versions, it doesn't mean that they've not installed and are using Chrome or Edge. Chrome is quite a popular browser, as we get into next. But you can check this data from the survey in the chart below.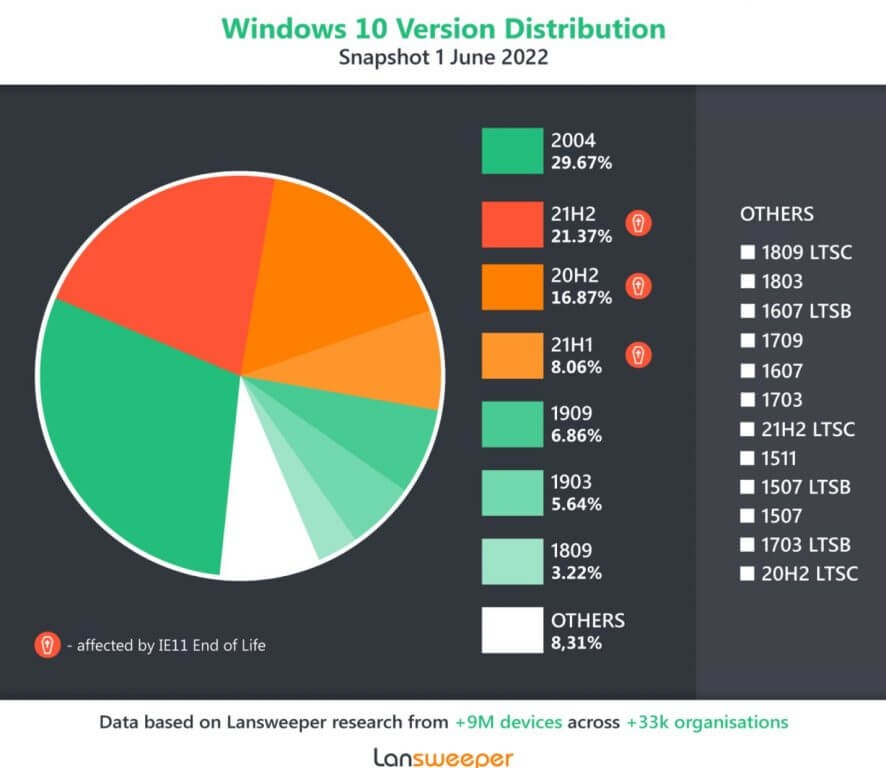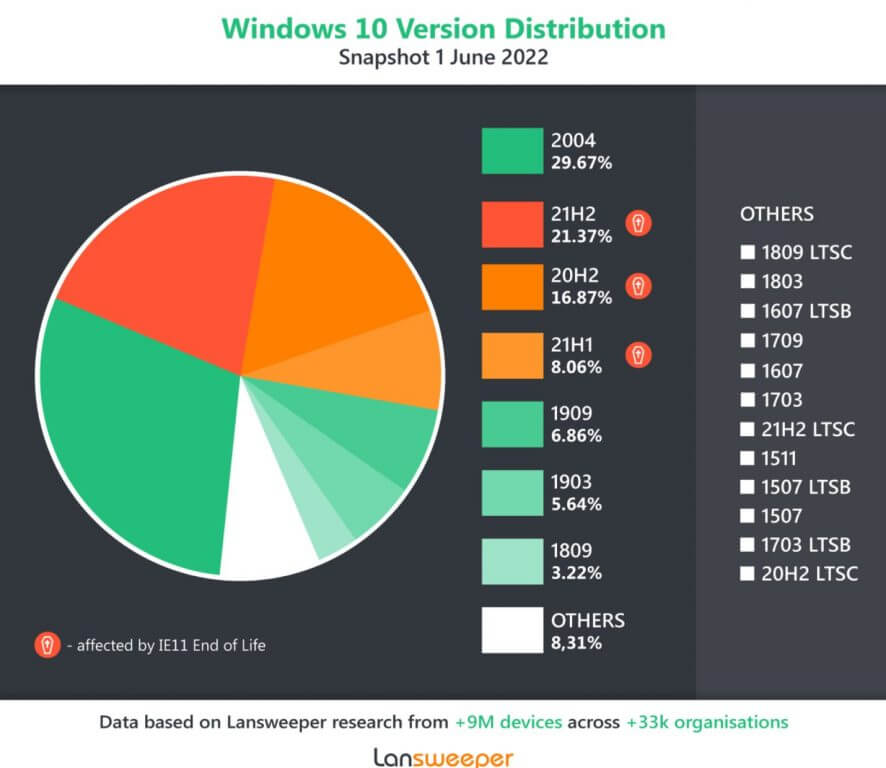 Even with this survey, on the consumer side of things, it seems as though most people have moved beyond Internet Explorer. Per analytics for visitors to .gov websites in the USA, 7.3% of webpage visits came from Edge, and Internet Explorer is not even on the chart anymore.
Edge also now has an Internet Explorer mode, where you can open legacy websites using IE's rendering.