Microsoft announced yesterday that Halo Infinite would support cross-play and cross-progression across Xbox and PC, and developer 343 Industries has now followed with new details about the PC version of the game. The latest "Inside Infinite" update posted on Halo Waypoint includes a long interview the team working on PC features, and there are a couple of great new screenshots as well.
With Halo: MCC crossing 10 million players on PC since its 2019 launch, 343 Industries knows that PC gamers will have very high expectations regarding Halo Infinite. For gamers with high-end PCs, Halo Infinite will offer "Ultra" graphics setting providing the best visual experience 343 Industries' new Slipspace engine can offer. FPS enthusiasts will also be experiment with advanced display settings including dynamic resolution scaling, minimum and maximum framerate, multiple aspect ratios (21:3, 32:9 and beyond), and adjustable Field of View.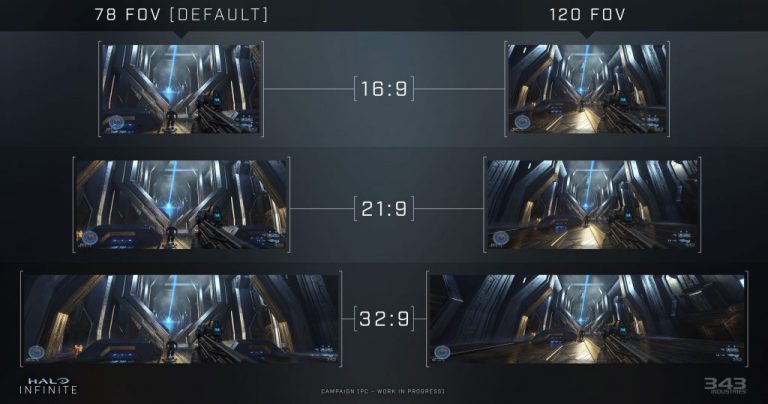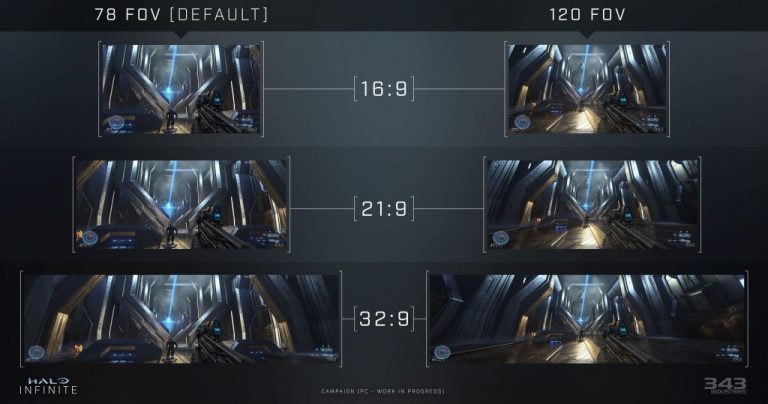 Halo Infinite on PC will also offer triple keybinds, advanced sensitivity and acceleration sliders for your mouse. PC Players will also be able to enable an overlay showing FPS and ping in real-time, and it will also be possible to hide the game's HUD entirely. 343 Industries shared some screenshots of the game's various settings yesterday, and you can see a part of the video settings below.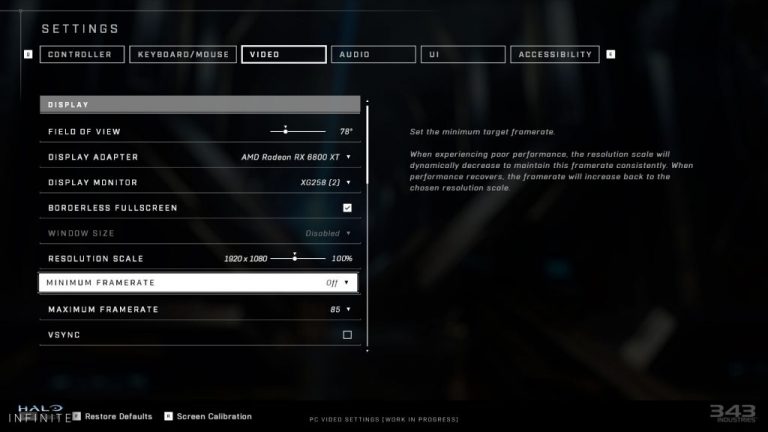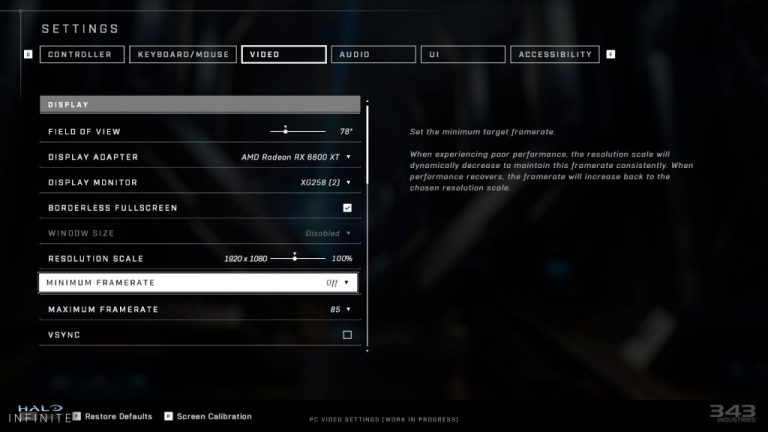 For multiplayer, 343 Industries will make it easy for PC players to play with friends on Xbox and Steam, and invites via Discord will also be supported. Social playlist and custom matches will be open to all players using controllers or a keyboard and mouse, but ranked matches will prioritize input-based matchmaking over platform. "You can play with a controller on your PC to play ranked with your console friends, or even mouse and keyboard on your console to play ranked with your PC friends," explained Mike Romero, Development Lead for Halo Infinite on PC.
Halo Infinite's multiplayer mode will be free-to-play on Xbox and PC, and 343 Industries will try something different to deal with cheaters on PC. "Our anti-cheat philosophy is to make cheating more difficult in ways that don't involve kernel drivers or background services. We've done a lot of work securing the Slipspace engine and developing novel ways to protect and change the game to slow down cheat development. When people do cheat, we're focused on catching them through their behavior and not from data that we've harvested from their machines," explained Security Engineer Michael VanKuipers.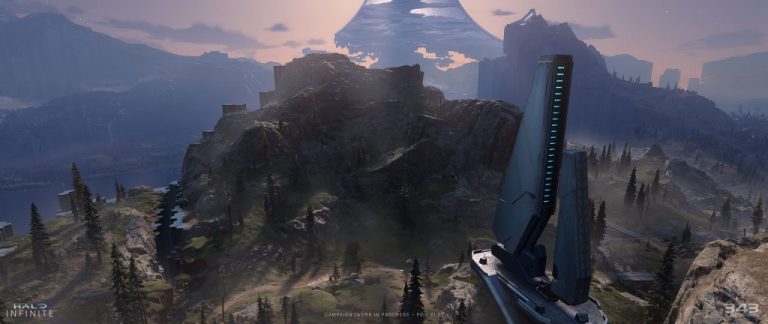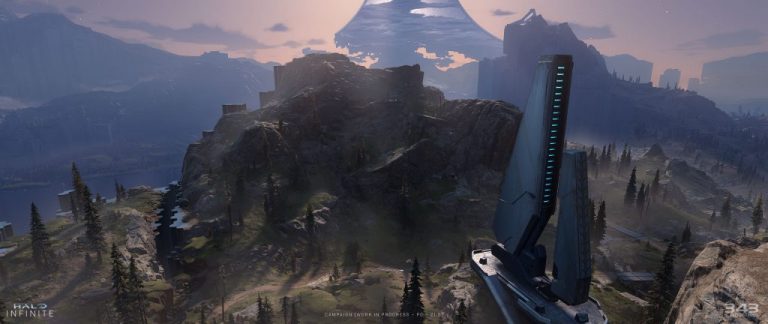 It's worth noting that 343 Industries hasn't forgotten about LAN players, as Halo Infinite will allow PC players to host a local multiplayer server on their PC and invite PC and Xbox friends on their local network. "We also have both ranked and unranked matchmaking playlists where PC and Xbox can play together online," explained Halo Infinite Producer Jeff Guy.
There are still a lot of unknowns about Halo Infinite on PC, including the minimum hardware requirements and compatibility with Nvidia's DLSS image reconstruction technique. We're looking forward to reading the next "Inside Infinite" update from the team next month, but Halo Infinite's Head of Creative Joseph Staten also teased that "there are glorious plans afoot" for the summer.