Moving Edge from its proprietary engine to Chromium is widely regarded as a positive decision made by Microsoft. However, during the transition, the browser did lose some notable features.
Features like the Set Tab Aside and Reading List are no longer available, and initially, EPUB support was also absent. While Microsoft repeatedly confirmed that the first two features would not be brought back, there's a surprise in store for EPUB support.
Earlier this month, Microsoft Edge announced that it would take action against spam notifications and block them.
In the latest release of Microsoft Edge Canary (version 117.0.1989.0), EPUB support has returned, enabling users to open and read EPUB documents directly in the browser. It's important to note that the initial EPUB support in this Canary build is somewhat raw and limited, which is not entirely unexpected for those familiar with Canary builds. Nonetheless, users can still open and browse books, access their tables of contents, and bookmark pages.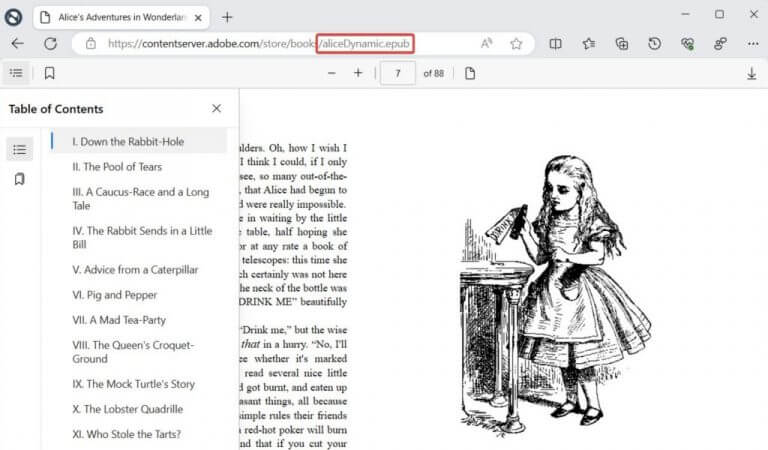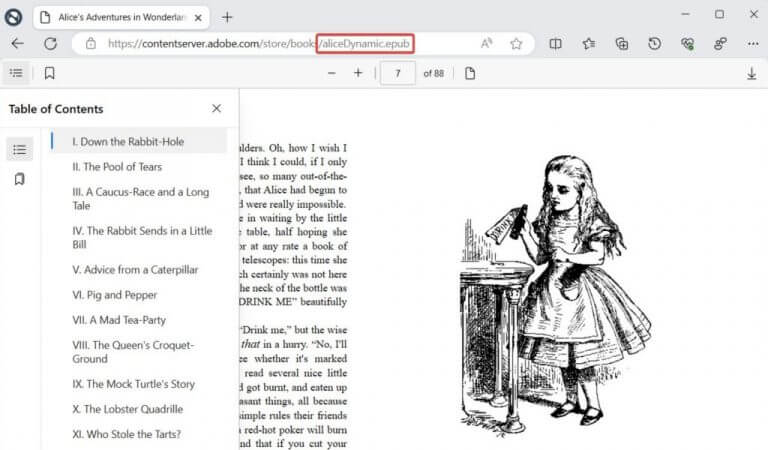 Although the previous version of Microsoft Edge offered a more impressive set of EPUB-related tools, it's essential not to be too critical of Microsoft for shipping an early version of this feature. As with most software updates, it is expected to improve over time and include the missing functionalities.
How to read EPUB in Microsoft Edge?
To experience EPUB support in Microsoft Edge, follow these steps to download the latest Canary release from the official website (we recommend using it alongside the Stable Release):
Download and install the latest Microsoft Edge Canary from the official website.
Launch Microsoft Edge Canary and ensure you have installed any available updates by going to edge://settings/help.
Close the browser, right-click its shortcut, and select "Properties."
Add the following to the path: –enable-features=msEdgeEpubReaderEnabled.
Launch the browser using the modified shortcut to activate the EPUB support.
Now, you can open any EPUB file with Microsoft Edge Canary. Additionally, you have the option to customize EPUB-related permissions, such as choosing whether to download EPUB files or open them directly.
It's important to note that Microsoft has not officially announced the return of EPUB support in Edge. Thus, it remains to be seen which features the developers plan to implement.
via Neowin