A new survey attempts to quantify the appeal of Microsoft's Windows 11 operating system, and the results are pleasantly surprising for the next iteration of the OS.
According to Windows Report, which compiled the opinions of 11,097 readers who all opted-in to its online survey over the course of three weeks, 53 percent surveyed believe Windows 11 "looks amazing. Can't wait to install it."
The rest of the breakdown consist of 21 percent of those surveyed feel "It's pretty similar to Windows 10," whereas 13 percent "don't like it. I'm not going to upgrade."
Other opinions include seven percent expecting a bigger overhaul and six more percent just feel Windows 11 is inspired from macOS.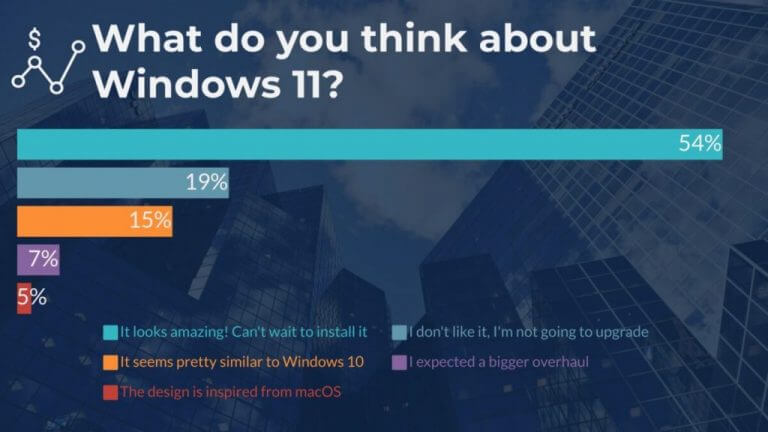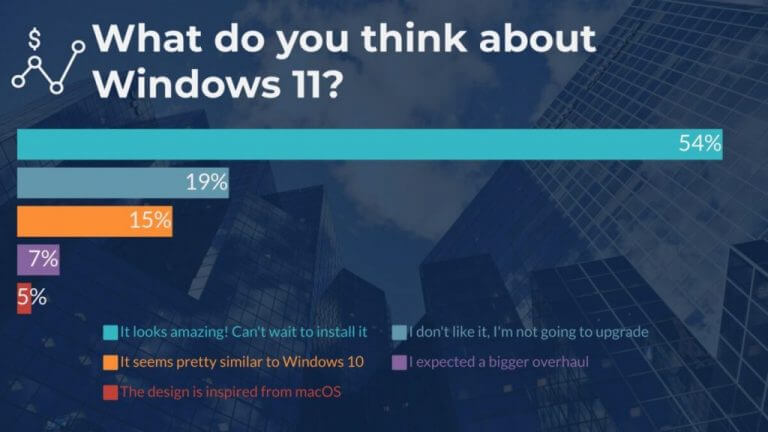 The above numbers may be more fodder for us in the industry to help bolster narratives about the perceived success or failure of Windows 11; but the more interesting numbers for Microsoft detail who's willing to upgrade devices and who's held back by TPM requirements.
As of now, 34 percent surveyed are still unclear about their devices meeting Microsoft's newly imposed TPM 2.0 restriction. Within those surveyed about TPM, 44 percent have devices that meet the requirement, 13 percent do not, and 10 percent have devices that should pass the PC Health Check's test but don't.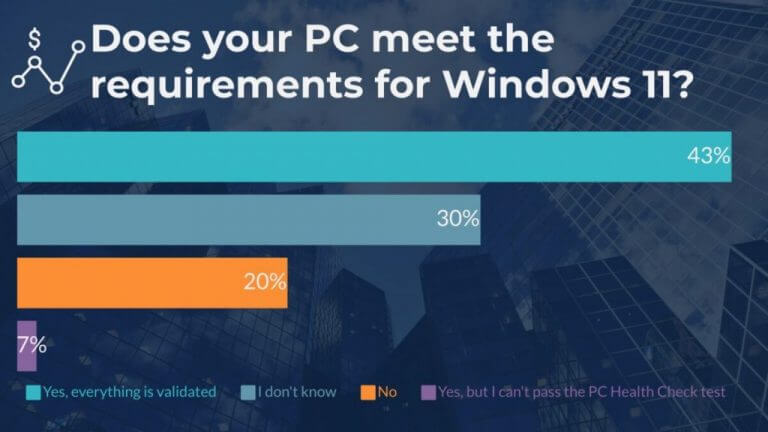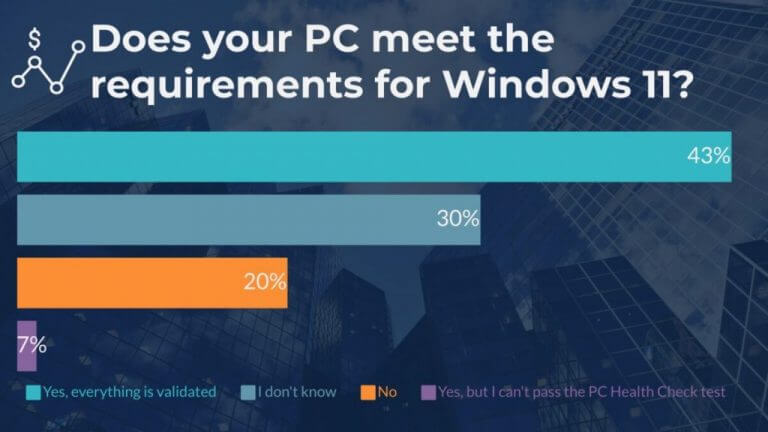 The TPM chip-check is still a big issue for Microsoft and the relative success of Windows 11 adoption going forward. Unless the company can find a clear marketing message regarding TPM and upgrades, it could be an unforced error that puts Windows 11 on a rocky start.
Perhaps, Microsoft and its OEM partners are relying on new device upgrades to help propel the adoption of Windows 11 forward and to that end, 35 percent are open to upgrading to a touch-based device.
Windows 11 is attempting to make strides towards a more touch friendly OS while retaining a unified and streamlined UI and if properly executed could reignite interest in tablet first Windows powered devices.
However, another 32 percent surveyed don't plant upgrade to a new touch-based device anytime soon.
There are some other topics covered in the survey that include Windows 7 users planning to upgrade, opinions of IE, and how many will miss the old Snipping Tool or Skype in Windows 11.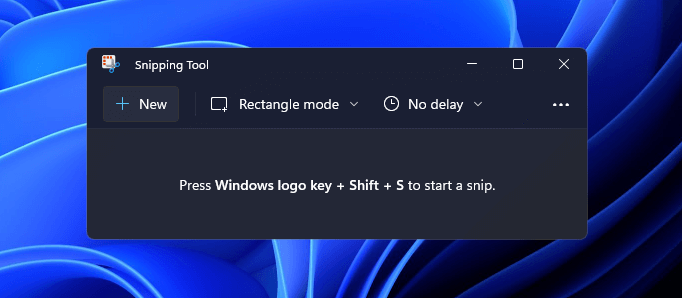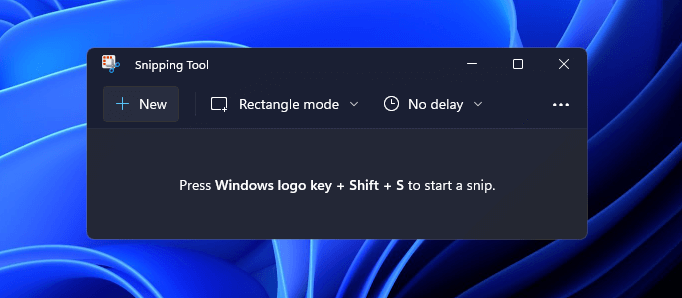 Of those topics the general consensus is that Snipping Tool, IE, and Skype will be missed by close to half of the Windows 10 userbase surveyed. Forty-six percent of Windows 7 users are open to upgrading but remain more reserved than Windows 10 users as 43 percent already have compatible devices but cherish the dependability of Windows 7 than upgrading to a newer OS.
In the end, it should be noted, that some of users polled are current Windows Insiders and their willingness to test out new software could also affect the survey.
Other considerations include 11,09 readers of which 89 percent are currently Windows users across 177 countries that include the US, India, UK, Canada, and Australia.
Microsoft recently mentioned it was in the process of shipping out some unstable builds of Windows 11 to Insiders on the Dev branch as it truncates it testing timetable for its planned Fall release. Ideally, users will begin to see the finalization of Windows 11 equipped with more of the UI consistency flushed out, Android apps in the Windows Store and more touch-first UI elements in tow, all of which should help solidify the trends in this survey.