Microsoft's Xbox gaming community just got a teaser of a handful of indie games slated for various Xbox platforms over the next few months.
As part of the indie developer focused ID@Xbox August 2021 showcase, Xbox fans and gamers were given a taste of platformers, simulations, cell-shaded RPG's, and mech's from developers such as Mirco Straka, Abi Rahmani, designer Isobel Shasha, Greg Kytherotis and Daniel Fineberg and more.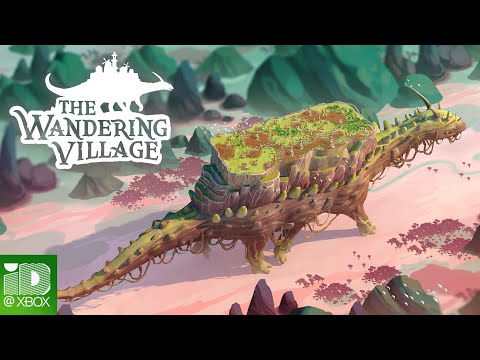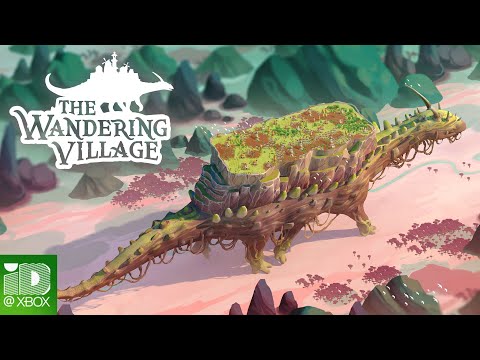 Most games announced today will make their way to Xbox Game Pass soon and some as early as today.
Today's announced games include:
Aeon Drive
Rush through the cyberpunk landscapes of Neo Barcelona in Aeon Drive, an action-platformer with a speed running twist! Whether solo or in up to 4 player co-op, sprint, and dash through many areas of the neon-infused city – and use your time and space-bending abilities to get ahead.
Aragami 2
The Big Con
Button City
Evil Genius 2
Inked: A Tale of Love
Lightyear Frontier
Lab Rat
Lab Rat is a satirical adventure starring a metrics-obsessed AI who will monitor, profile, and entertain you as you progress through over a hundred satisfying and genre-bending puzzles. Need a laugh? Join the beta right now at labrat.study!
OlliOlli World
Flip and flow through the vivid and vibrant world of Radlandia, meeting colorful characters as you grind, trick, and air your way to discover the mystical skate gods on your quest for Gnarvana.
The Wandering Village
Planet of Lana
Pupperazzi
Sam & Max Save the World Remastered
Spacelines from the Far Out
Game demo is out now on Xbox One and Xbox One Series X|S!
A procedurally-generated co-op adventure where you and your friends are the crew of an intergalactic travel company – it's your job to get your passengers to their location safe, happy, and hopefully with as little vomiting as possible!
Library of Runia
Library of Runia is the only one which launches on Xbox, PC today with a later release on Game Pass schedule down the road.
Here's the full list of game announcements from today's showcase:
• Aeon Drive (2awesome Studios)
• ANVIL (Action Square)
• Aragami 2 (Lince Works) – coming to Xbox Game Pass
• Button City (Subliminal)
• Evil Genius 2 (Rebellion Interactive) – coming to Xbox Game Pass
• Inked (Byte Dance)
• Inkulinati (Yaza Games)
• Lab Rat (Chump Squad)
• Library of Ruina (Project Moon) – coming to Xbox Game Pass
• Lightyear Frontier (FRAME BREAK)
• Loot River (Straka Studio)
• Mad Streets (Craftshop Arts)
• OlliOlli World (Private Label)
• Pathfinder Wrath of the Righteous (Owlcat)
• Planet of Lana (Wishfully)
• Project Wingman (Meowza Games)
• Pupparazzi (Kitfox Games) – coming to Xbox Game Pass
• RPG Time (Deskworks)
• Sable (Shedworks)
• Sam & Max Save the World Remastered (Skunkape Games)
• She Dreams Elsewhere (Studio Zevere)
• Solace State (Vivid Foundry)
• Soup Pot (Chikon Club)
• Spacelines From the Far Out (Coffeenauts)
• Stardew Valley (Concerned Ape) – coming to Xbox Game Pass
• The Big Con (Mighty Yell Studios)
• The Vale: Shadow of the Crown (Falling Squirrel)
• The Wandering Village (Stray Fawn)
The ID@Xbox showcases are a notable example of Microsoft's continued commitment to restoring its arguably frayed relationship with indie developers.