If you are searching for a way to stop using the Xbox Game Bar by disabling it, look no further. People either love or hate Xbox Game Bar, and I am one of those people that hate it. If you want to record your gameplay, but are looking for an alternative, I suggest checking out OBS (Open Broadcaster Software).
Should you disable Xbox Game Bar?
First, you should disable Xbox Game Bar on Windows 11, here's 4 reasons why:
1. The Xbox Game Bar can cause more problems on your Windows devices than it solves. On Windows 11, some users reported that Xbox Game Bar capture feature is not working anymore.
2. Limited linked account functionality. If you want to stream your content live on YouTube, you can't. The linked account options available are Steam, Facebook, Twitch, Twitter, Discord, and Reddit.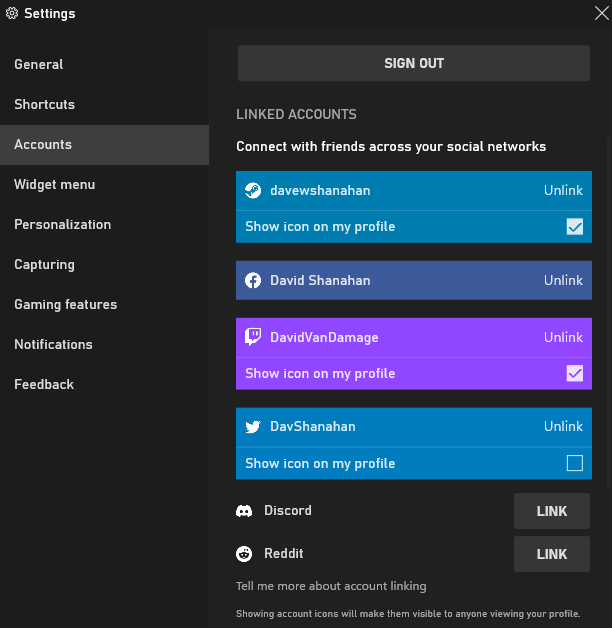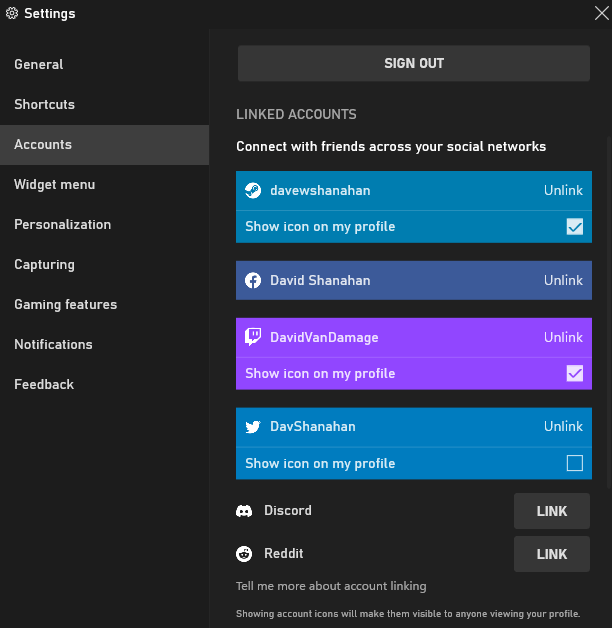 Besides linking your accounts to find and "connect with friends," you don't have the ability to share your recorded gameplay or other content on any of the linked accounts you use.
3. Xbox Game Bar has limited video streaming, capture, and recording options. It will allow you to record game clips of either 30 minutes, 1 hour, 2 hours, or 4 hours. After recording those clips, you'll need to go through them and edit them to get your best gameplay content.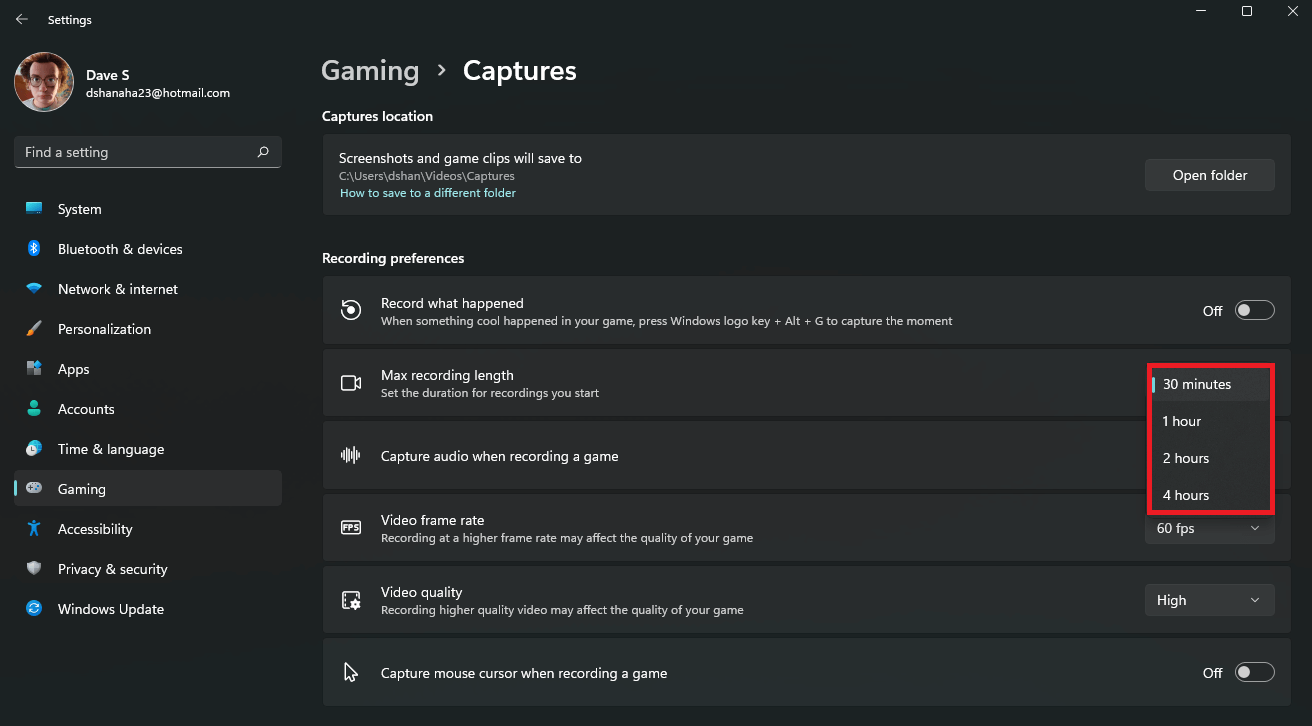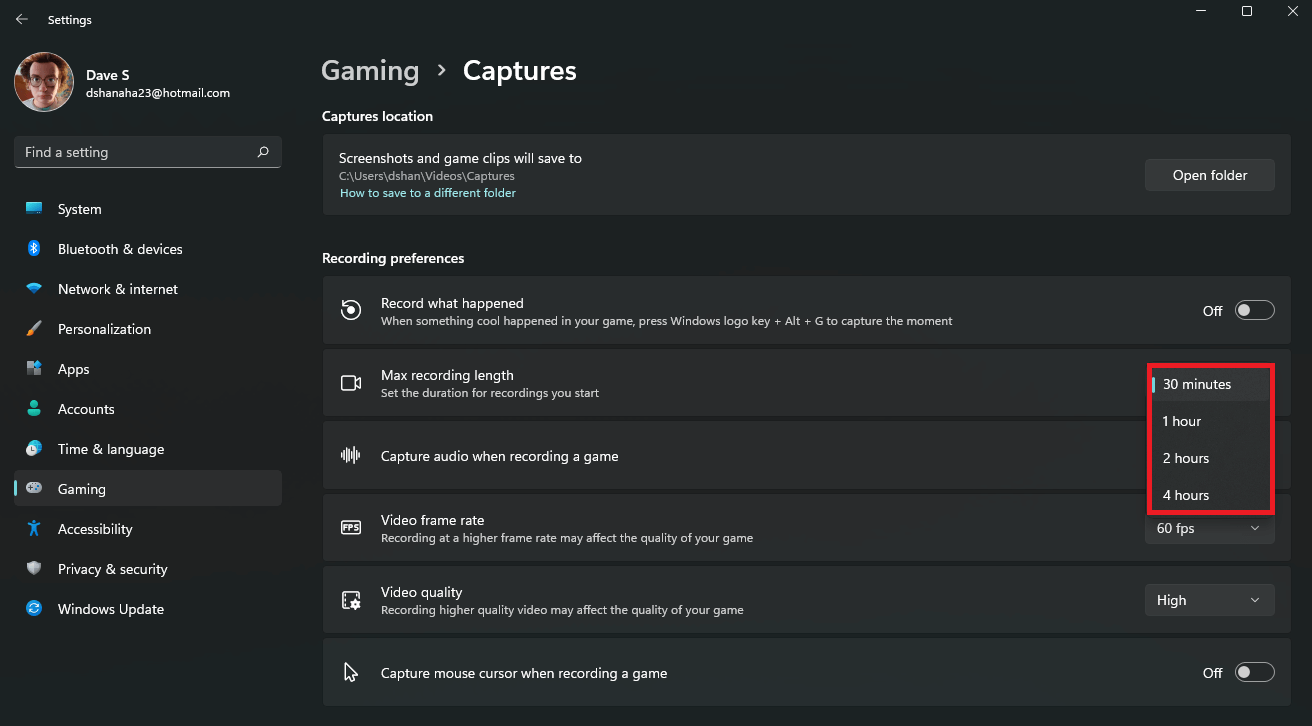 With Game Bar enabled, you can use the Windows key + Alt + G keyboard shortcut to capture the last 30 seconds of your gameplay, but sometimes this option fails to work as intended. The Xbox Game Bar doesn't always indicate when and where the recording starts and stops.
Video is capped at 30 or 60 FPS (frames-per-second), but no options are available to stream in higher framerates. Audio is limited to just three options: Game, All, and None.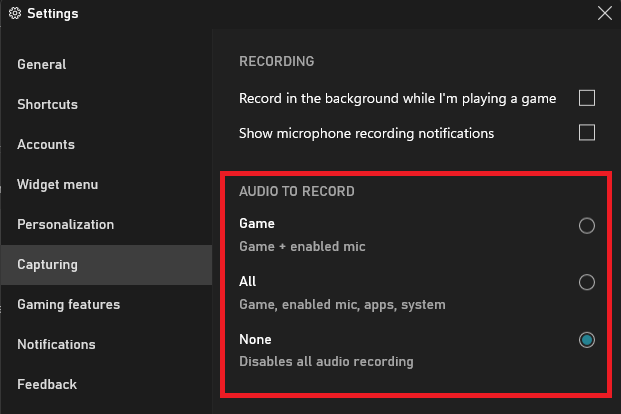 4. Microsoft makes it nearly impossible for you to remove it from your PC since Xbox Game Bar is an app and is also infused in Settings on Windows 11 now.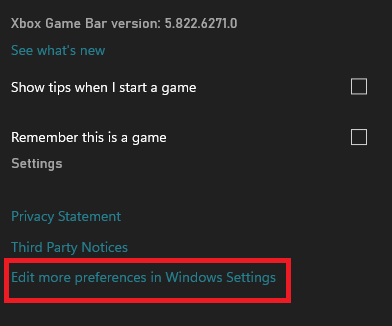 Furthermore, the option to uninstall the app from Windows Settings by going to Apps > Apps & features > Xbox Game Bar is greyed out. So even if you don't need or use it, you're stuck with it.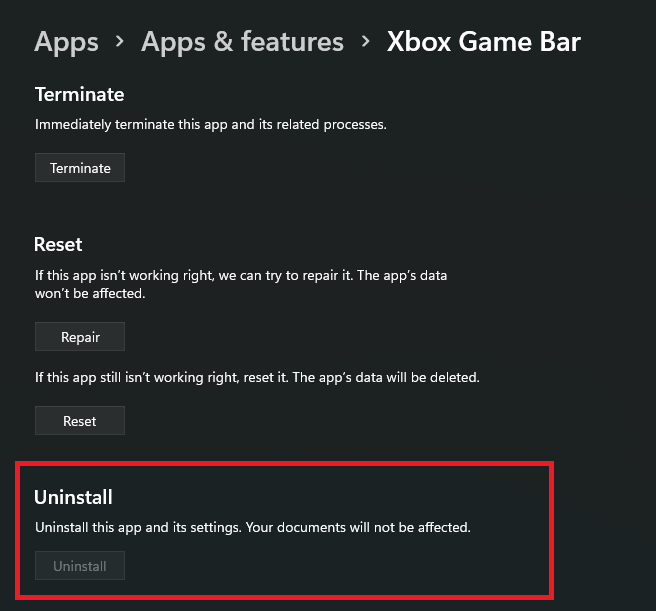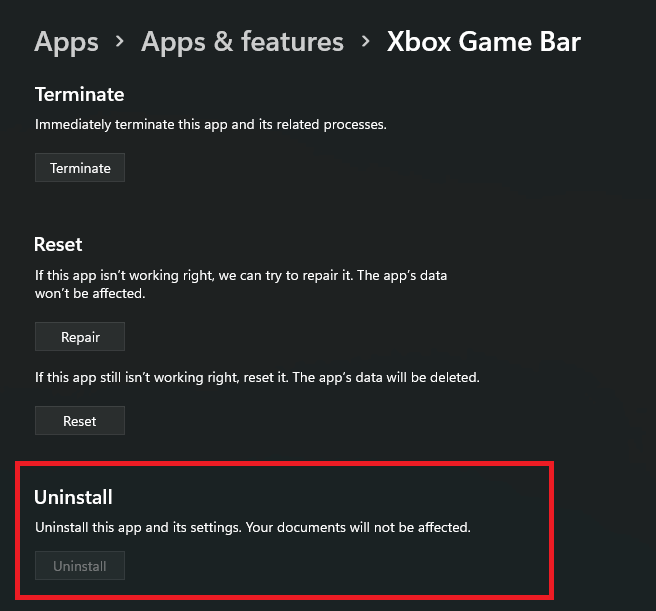 Remove Xbox Game Bar on Windows 11
After a lot of searching on how to remove it, this solution worked for me. Here's a breakdown of what you need to do.
1. Right-click the Start menu or use the Windows key + X keyboard shortcut.
2. Click Windows Terminal (Admin) to open a Terminal window as an administrator. If you don't have Windows Terminal installed, open a PowerShell window as an admin. Click Yes at the User Account Control (UAC) prompt.
3. In the PowerShell window, copy and paste the following command and press Enter: get-appxpackage *Microsoft.XboxGamingOverlay* | remove-appxpackage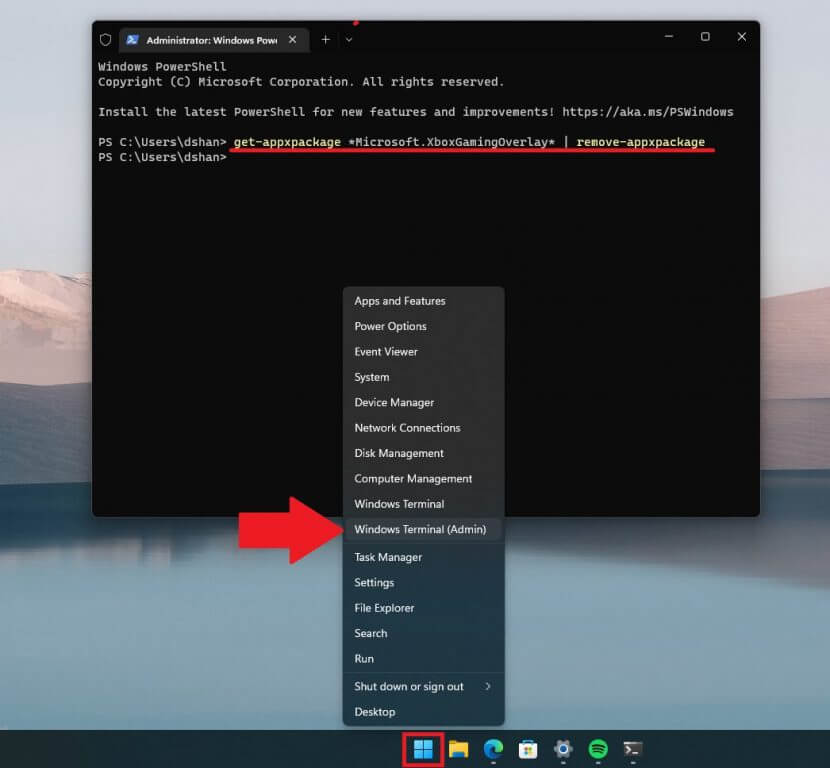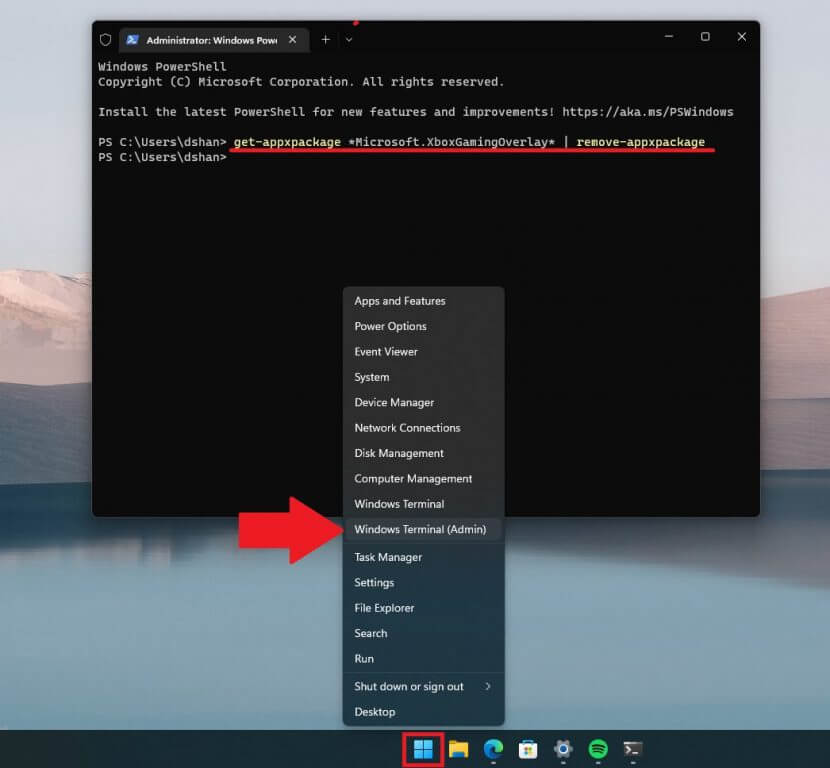 4. Restart your PC for the changes to take effect.
After making this change, you can no longer summon the Xbox Game Bar by using the Windows key + G. Keep in mind, a future Windows Update will likely reinstall Xbox Game Bar whether you like it or not, so you may need to repeat these steps in the future.
However, if you find the tool and need it to record your gameplay, we have a separate post that details this in-depth. Share your thoughts with us in the comment section.