Are you tired of waking up your PC from sleep over and over again? If yes, then keep reading. By the end of this piece, you'll figure out how to schedule everything so that your PC wakes up automatically at a specific time.
Learn how to schedule your Windows to wake up automatically
Note that an auto wake-up won't work if you've turned off your Windows altogether; you can automate your computer's wake-up only if it's in its sleep or hibernation. Now, with that out of the way, let's look at the actual steps you can take to automate your PC's wake up.
1. Use Task Scheduler
The Task Scheduler is a free Windows utility that lets you automate a slew of basic tasks on your computer. Naturally, this also includes the ability to arrange an auto-wake up. To get started with the Task Scheduler, follow the steps below:
Go to the Start menu search bar, type in 'task scheduler,' and select the best match.
In the Task Scheduler, click on Action > Create Task…
Set a name for your task. We'll set the name as 'wake up'.
From below, select the Run whether user is logged on or not radio box and the Run with highest privileges check box.
From the Configure for drop-down menu, select Windows 10.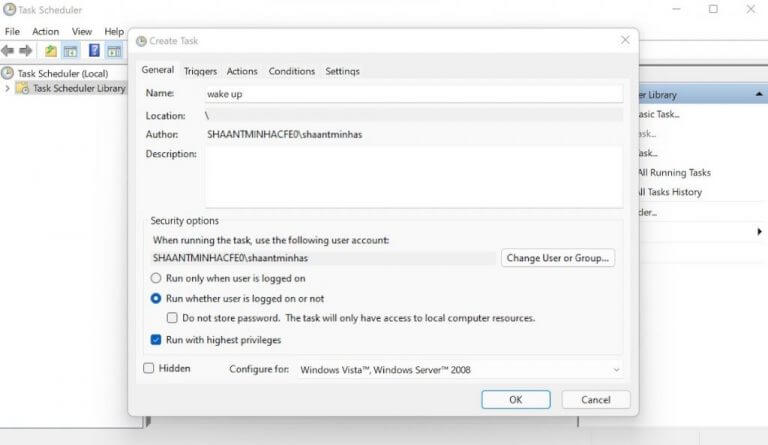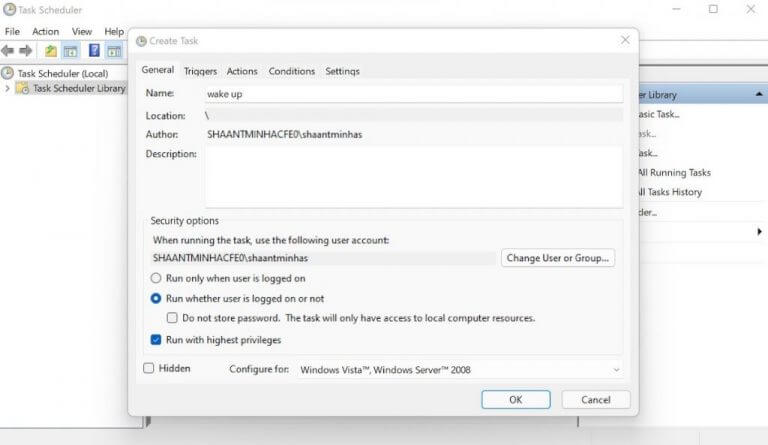 Now switch to the Triggers tab, and click on New…. This specifies the condition on which the task will be launched. Here, select the On a schedule option in the Begin the task drop-down menu. Then set the frequency of this schedule. You can set it up for daily or only once. Click on OK.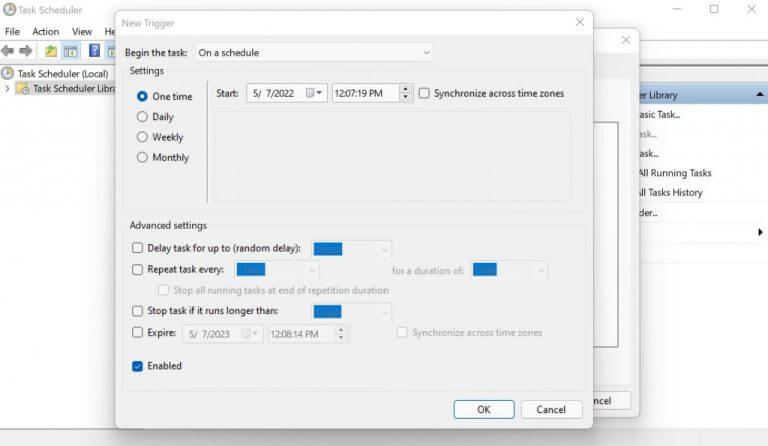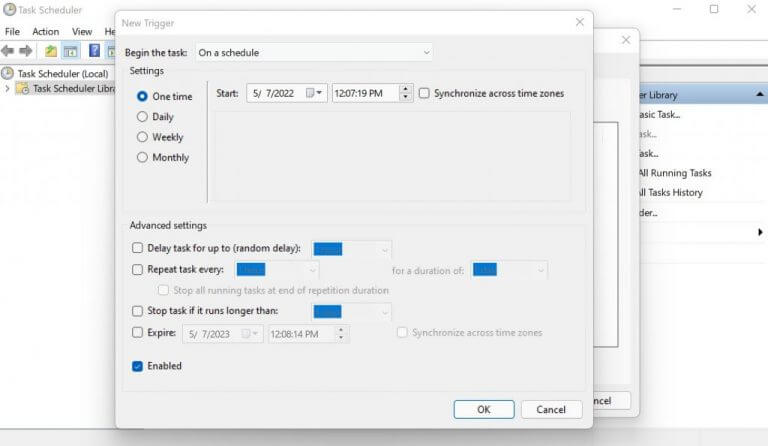 Finally, head to the Conditions tab and select the Wake the computer to run this task checkbox. Then head to the Actions tab, click on New and specify at least one task that should run after the PC wakes up. It can be anything: an antivirus scan, online download, and so on.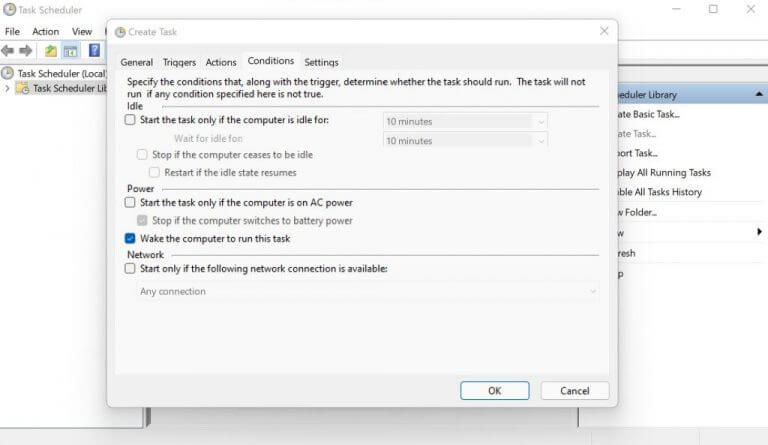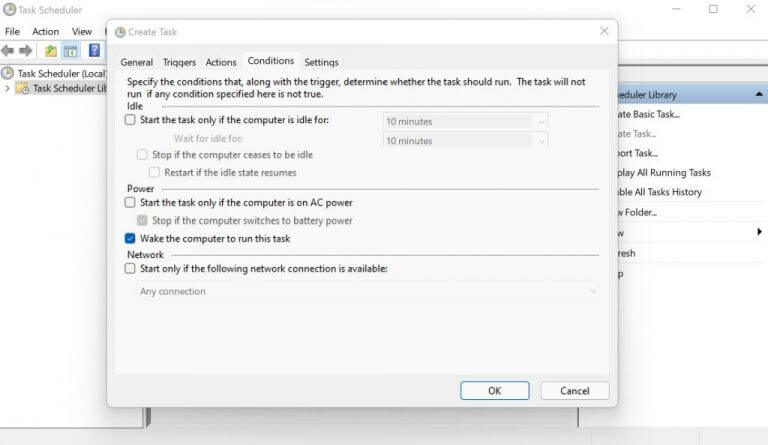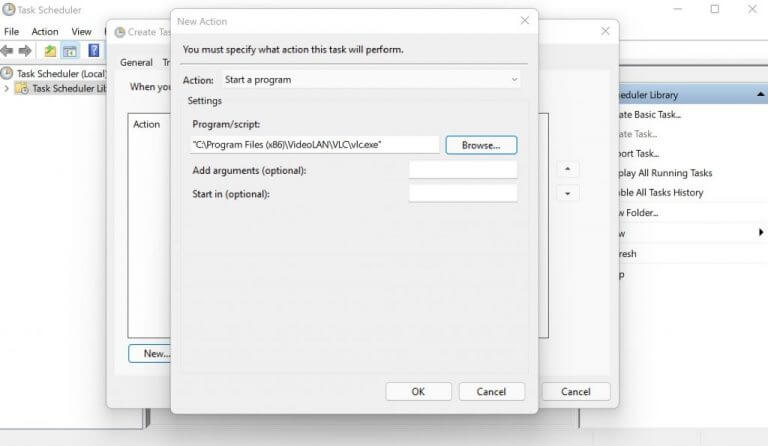 Before you leave
One last thing you've to ensure is to check that you've enabled the "wake timers" of your Windows. Here's how you can do that: Launch the Control Panel and head to Hardware and Sound >  Power Options.
Now, from there click on the Change plan settings for the current plan, select Change advanced power settings, expand the Sleep section, click on the Allow wake timers, and make sure it's set to Enable.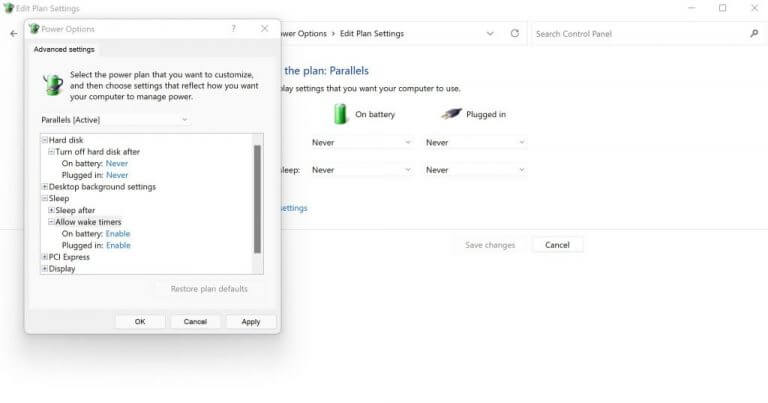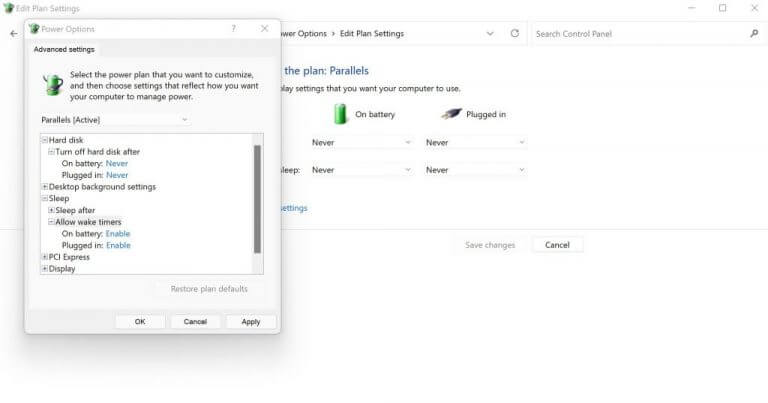 Scheduling your PC to wake up automatically
With everything set up, all you now have to do is put your PC to sleep or hibernation. And that's it, folks. The PC will wake up on its own as per the time you've specified.