If you're looking to record your screen in Windows 10 or Windows 11 computers, then your search ends here. In what follows, we'll dive into the best methods to screen record your Windows computer. So let's jump right in.
How to record your screen in Windows 10 or Windows 11
Taking Windows screenshots can be helpful, but if you're searching for something more concrete to capture your screen, then you can't go wrong with screen recording your Windows.
Thankfully, for Windows users, there are numerous options that you can use to record your screen in Windows 10 or Windows 11. In this article, we'll first go through a built-in method that can be helpful for screen recording your Windows PC.
Apart from that, you can also use third-party apps, which we've also covered below. So, without further ado, let's jump right in.
1. Game Bar
Game Bar, sometimes also called the Xbox Game Bar, is a native Windows app that you can use for capturing screenshots or screen recordings, even if you're not in a game. To get started with the Game Bar, press the Windows key + G and the app will be launched.
Also, note that Game Bar doesn't record Windows desktop or File Explorer. For that, you'll have to skip to the next method. However, it does help you screen to record other apps—from Windows Store or from outside—apart from various kinds of games.
After you've launched Game Bar, follow the steps below:
Press Windows key + Alt + G together.
You'll get a dialog box with a checkbox for enabling the gaming features. Click on the checkbox.
As soon as you do that, you'll see the options to record your screen—which has been graded out till now—will become available.
You can choose from two options now; you can either screen record the last 30 seconds of your Windows, or you create a fresh recording for as long as you want. For the first option, click on the icon with an encircled arrow or press the shortcut Windows key + Alt + G again; for the latter, click on the dark circle or press the Windows key + Alt + R.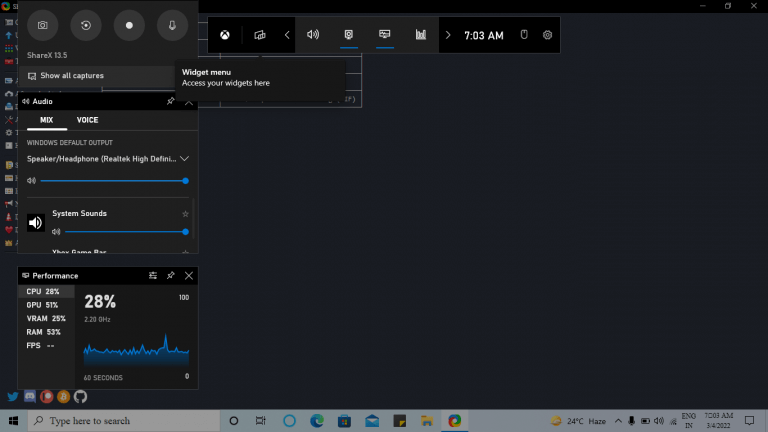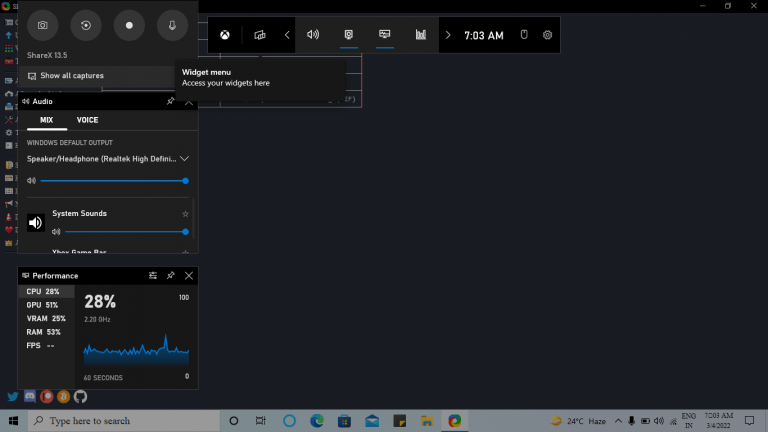 And this is how you can record your Windows screen with Game Bar. You can later access the recording from the Videos folder in the Captions section.
2. Third-party solutions
The above method is good enough. It does the job and leaves you with a video recording you can later play on.
But, if you want to up your recording quality and length, then that calls for implementing a third-party app. Thankfully, Windows doesn't have a shortage of quality third-party apps—available in both the Microsoft Store and from other sources.
Below we've curated a list of a couple of such handy apps that you can rely on, for recording your screen on a Windows computer. Let's cover them one by one.
3. OBS Studio
OBS is perhaps the best app out there, known for its quality video recordings and streaming capabilities. You can connect it with YouTube, Steam, Twitch, and Zoom and stream your videos however you like.
An open-source software, the app is available for Windows, Mac, and Linux and also supports screen recording on the PC. So to get started with OBS, first head to the official OBS website and download the Window version of the installer, supported in Windows 8, Windows 10, and Windows 11.
After the download is complete, launch the .exe file and complete the installation. The whole process can take a couple of minutes.
Now, launch the application. As soon as you do that, you'll get taken to the configuration wizard. From there, select Optimize just for recording, I will not be streaming, and click on Next.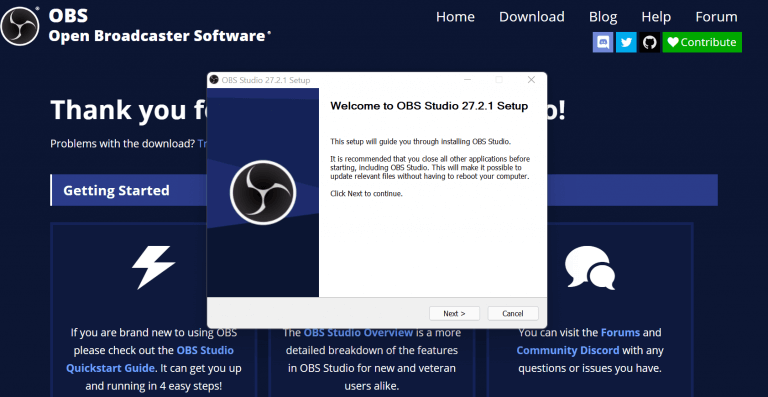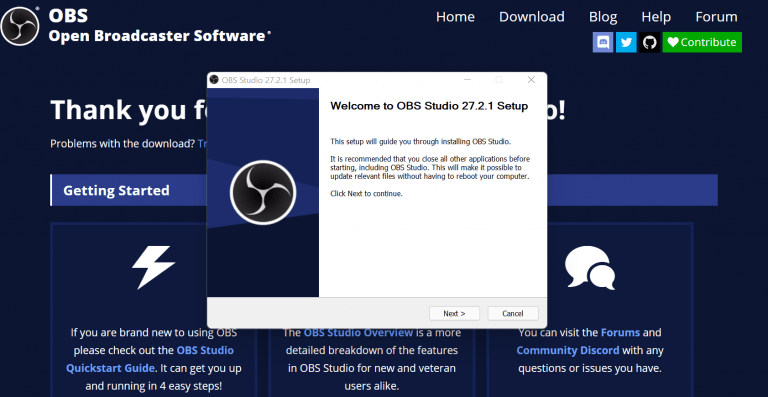 Now keep the default Resolution and FPS settings, and hit Next again. In a few seconds, the Auto-Configuration Wizard will give you a host of estimated settings most relevant to your computer.
Click on Apply Settings from there. You'll then get taken to the main menu.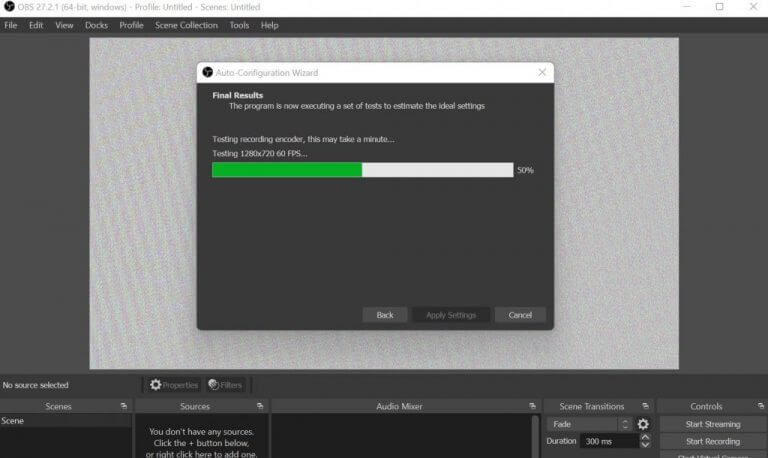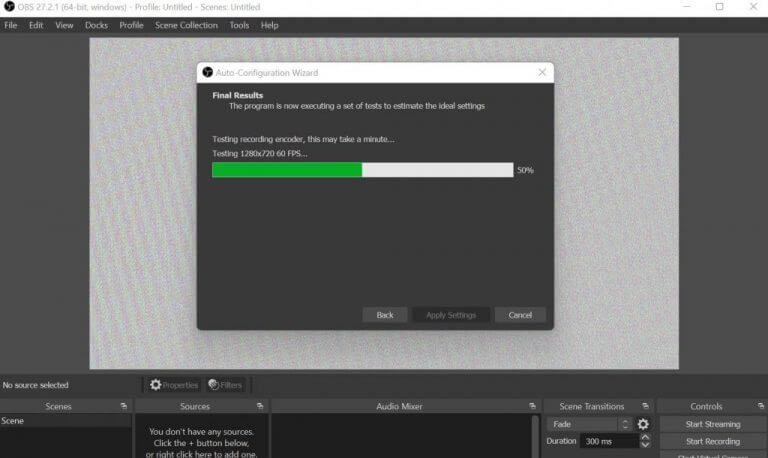 Here, you'll need to add what's called a Source inside the OBS' Scene option from the bottom-left corner. With the default Scene selected from the bottom-left corner, click on the + option from inside the Source and then click on Display Capture.
From here, follow the steps below:
Click on OK for the next dialog box that pops open.
From the properties dialog box, again, click on OK

.

Now click on Settings

from the bottom-right corner of your app. Scroll down and look at

Recording Path

. This will be the destination of all your recorded screen recordings.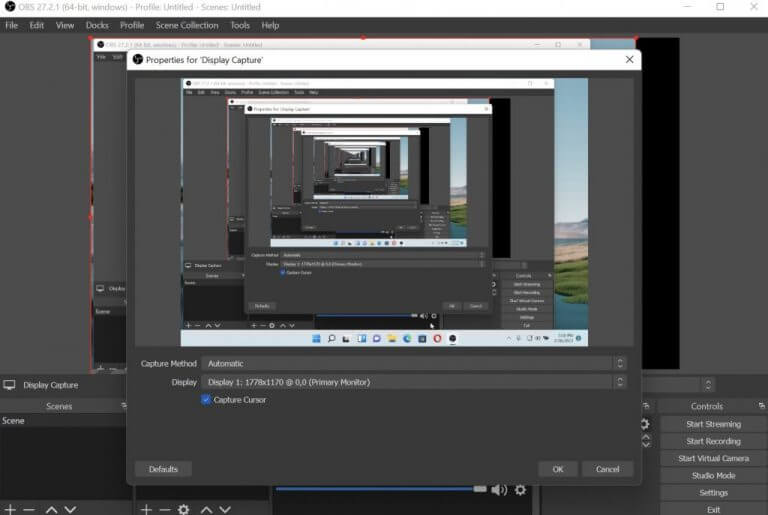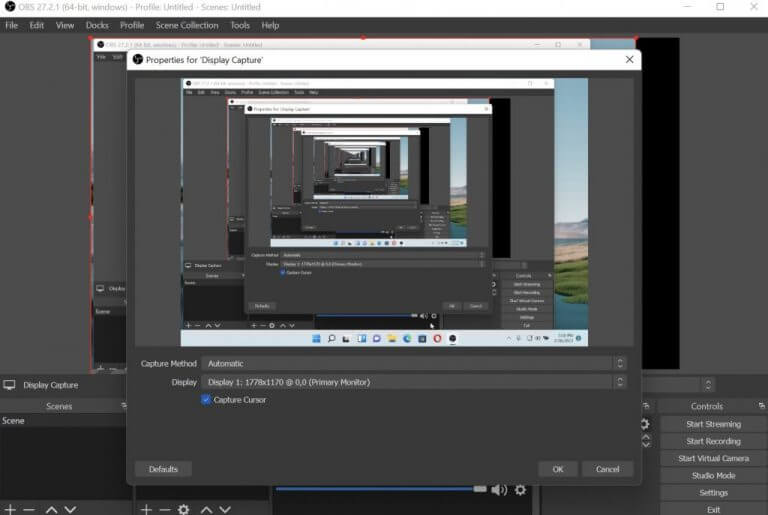 You can, of course, change the default location by clicking on Browse, setting the destination folder, and clicking on OK. Now that everything has been set up, simply click on Start Recording, and your Windows screen recording will begin. When you're done, click on Stop Recording.
With the recording stopped, simply go to the designation folder that you've set earlier, and now you just have to check out from the settings. We invite you to check out our separate guide that will help you get the most out of OBS.
Record your screen in Windows 10 or Windows 11
Recording your screen is a handy way to demonstrate anything on your PC. Be it installing new software or doing something with changes in Settings, with screen recording you can help out everyone. We hope one of the methods listed helped you record your Windows display.