Google Photos is perhaps the most prominent app of all Android smartphones when it comes to your photos, right next to the default photo app provided by phone manufacturers.
But did you know you can also use it on your Windows PC? While it's true that there's no exe application to run Google Photos on your Windows, certain roundabout tweaks exist. So let's see how you can install Google Photos on your Windows with ease.
How to Install Google Photos on Windows 10 or 11
You can install and run Google Photos on Windows with the help of Progressive Web Apps (PWAs) and so run Photos app just as you would run any other app.
All you need is a popular and updated browser, and you can set up the Google Photos PWA without any hassles. Here's how you can get started with Google Chrome.
Install Google Photos on Windows Through Google Chrome
Launch the Chrome browser.

Head to the photos.google.com and sign in with your account.

Put in your login info and sign in to your Google account.

Click on the computer with the download icon from top to install the Photos app.

You will then get a prompt for confirming your installation.

Click on Install from the pop-up notification.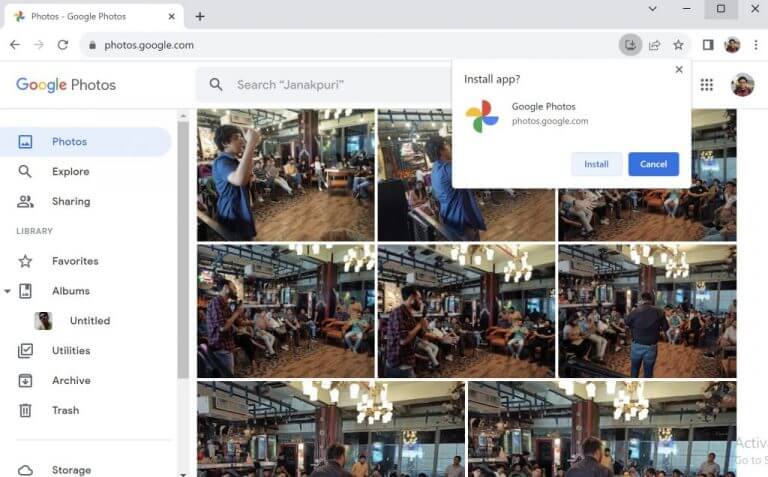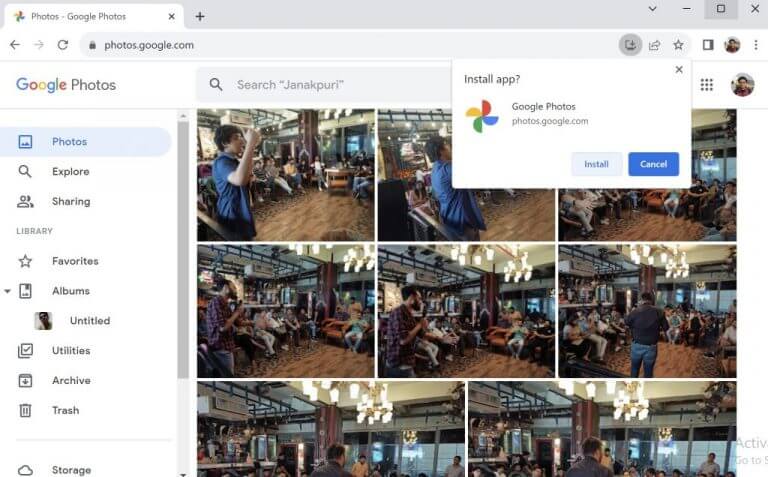 As soon as you do this, the Google Photos app will be installed on your PC in a few seconds. The next time you launch the app—you can find the icon on desktop—it will work like any other standard app on your Windows.
Install Google Photos on Windows through Edge
Like Chrome above, you can use the Edge browser to run and install your Google Photos app with ease too. In short, install it as a PWA, and you will be good to go. Here's how you can get started:
Open the Edge browser and then head to photos.google.com.

From there, sign into the Google account.
Click on the browser settings from the top-right corner (ellipses).
From the list of options select Apps > Install Google Photos.
From the new dialog box, click on Install.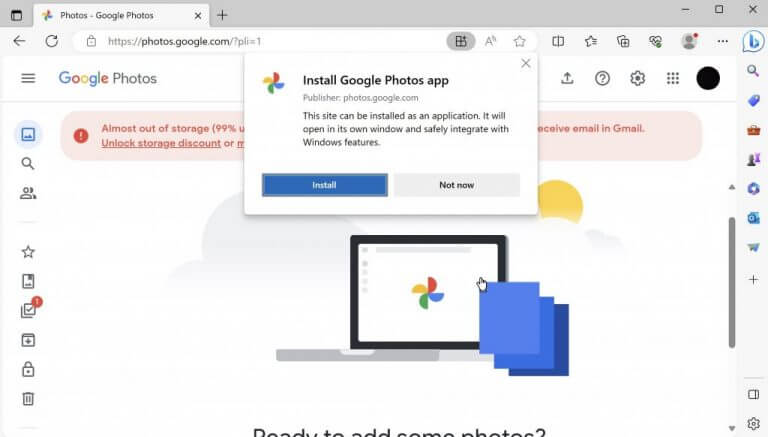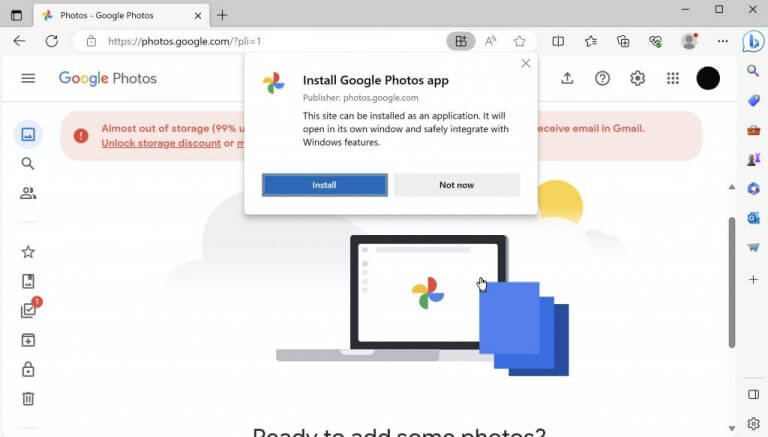 Google Photos will be instantly installed in seconds, just like the Chrome browser above. That's it—you can now get on with using the Photos app through the app without any hiccups.
Installing Google Photos on Your Windows 10 or 11
Google Photos has made a big name for itself. Part of the reason is that it comes pre-installed on Android devices, and another is that it's famous because of its sleek design and features. 
If you're looking to install and run it on your PC, it'd hardly be a surprise. So follow the above methods, and you will install the Photos app on your Windows without any hassles.