Windows 10 may try to automatically restart your apps after you reboot your PC. This behaviour will also occur when an automatic restart occurs due to a system update.
While it can be a handy tool to get you straight back into your work, some users find this behaviour annoying. It could also cause performance issues on low-end hardware. Opening a multitude of apps simultaneously can cause significant resource retention, leaving you waiting longer to get working again.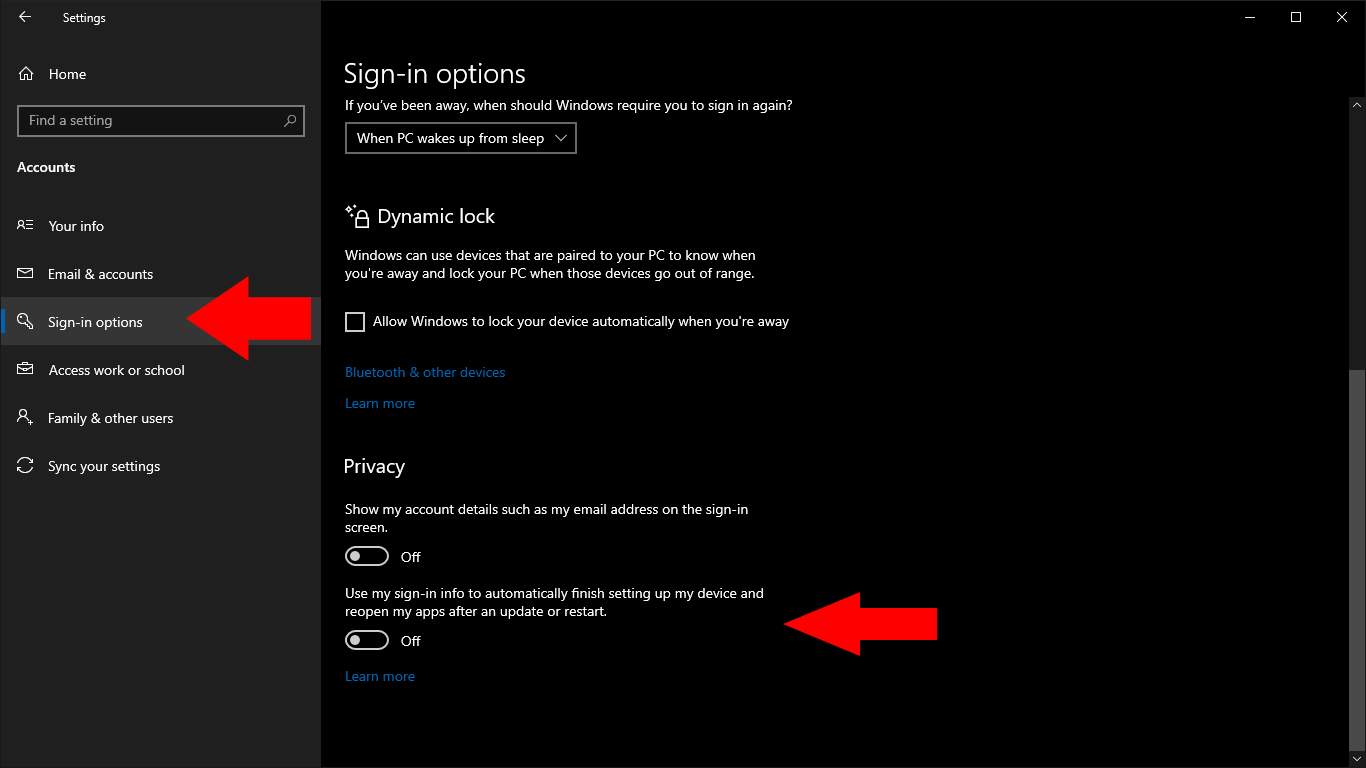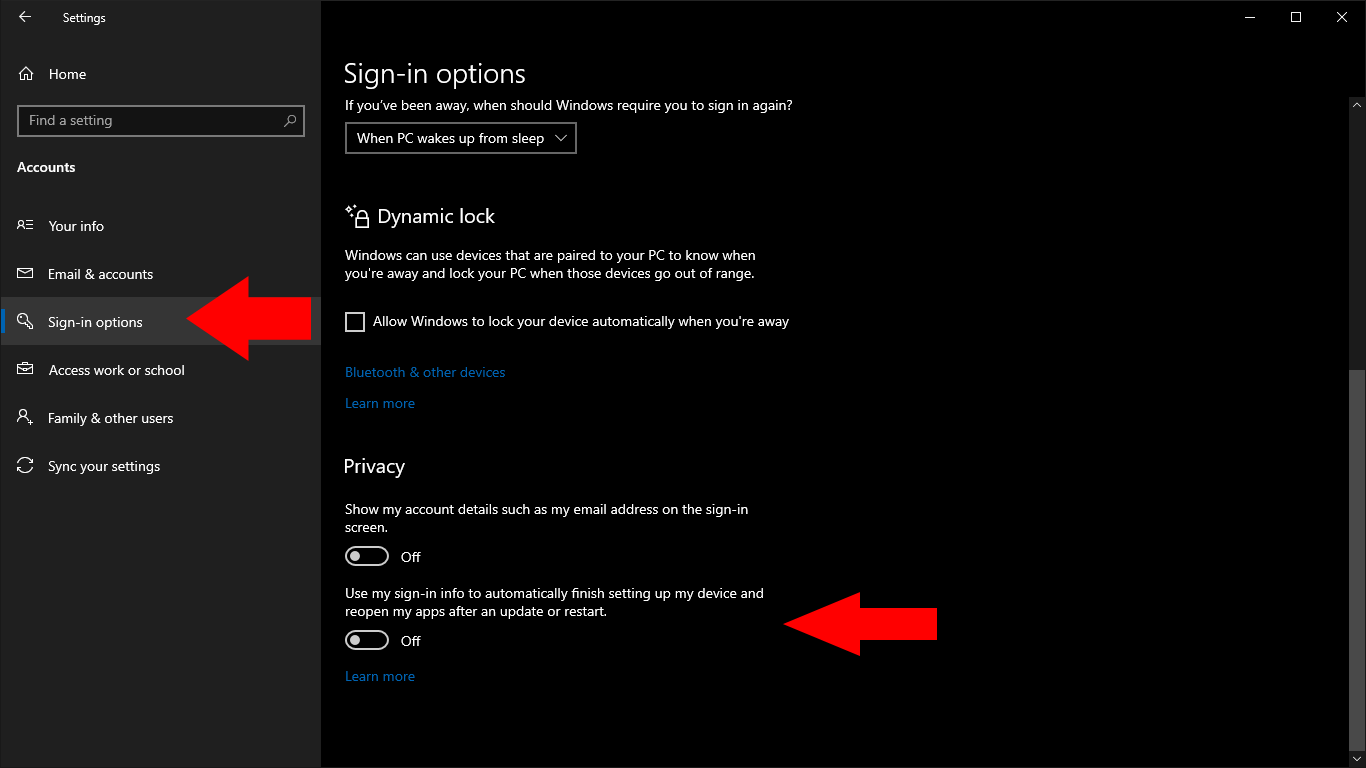 You can turn this feature off by opening the Settings app (Win+I) and heading to the "Accounts" category. Click "Sign-In Options" from the menu on the left and scroll down to the "Privacy" section. Now, turn the "Use my sign-in info to automatically finish setting up my device and reopen my apps after an update or restart" toggle to the off position.
The May 2020 update (at the time of writing, this is still unreleased) simplifies this setting. If you're using the May 2020 update, look for the "Automatically save my restartable apps when I sign out and restart them after I sign in" button under the "Restart apps" heading.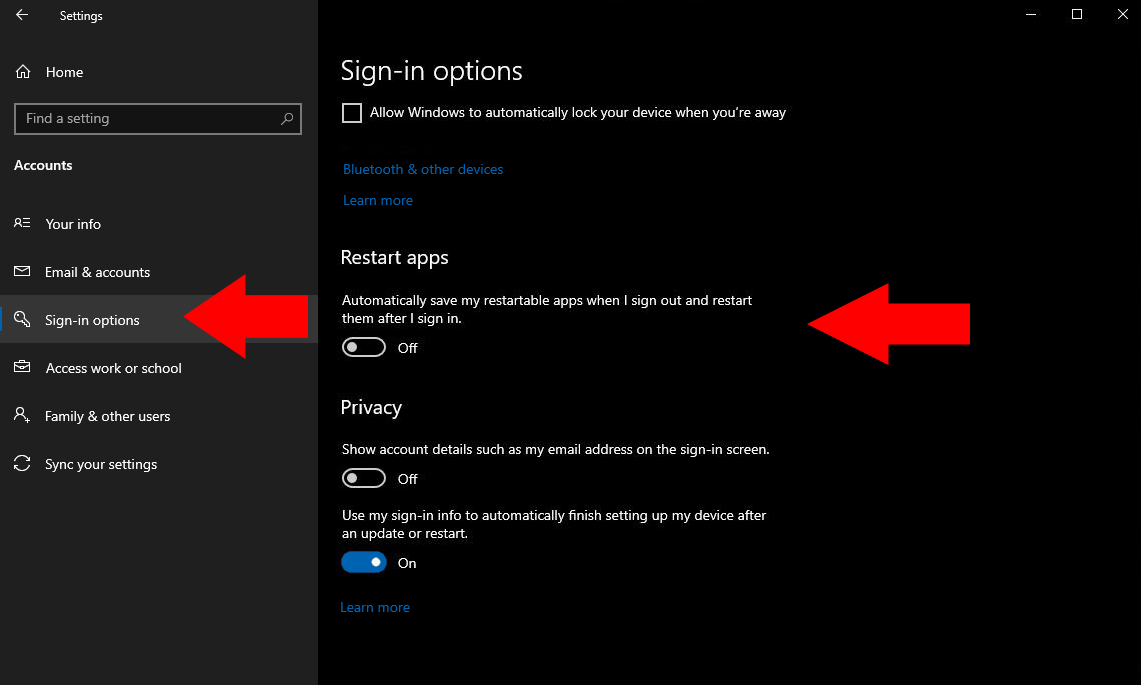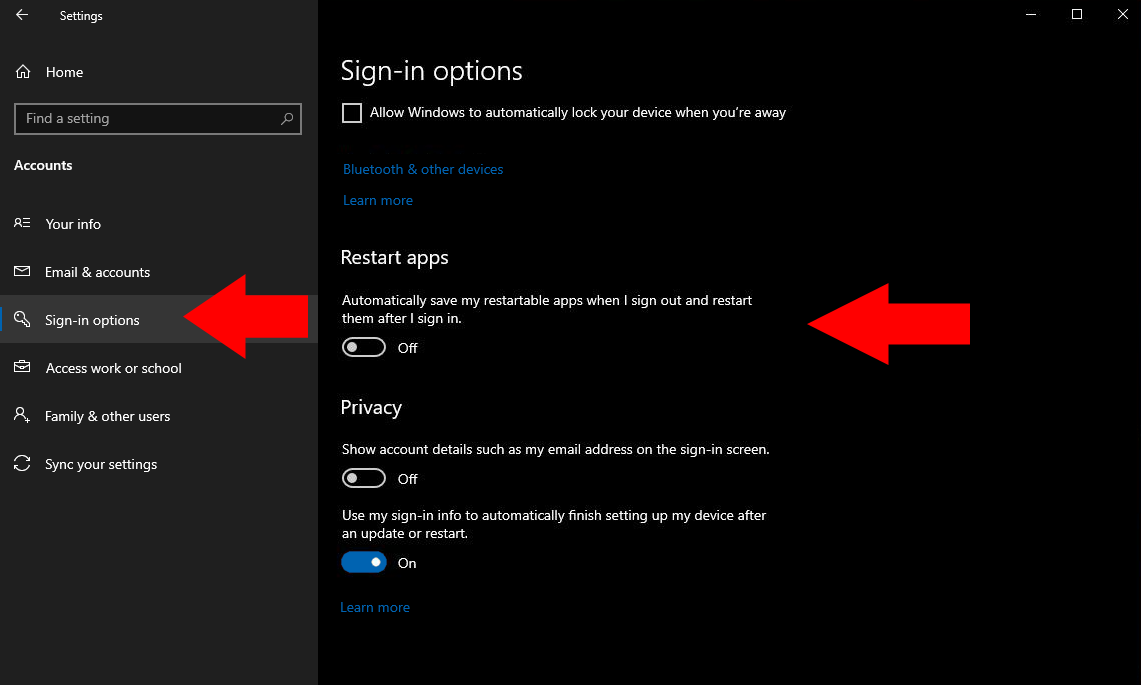 The confusing "sign-in info" control has been separated from the "restartable apps" component, so you can safely keep the renamed "Use my sign-in info to automatically finish setting up my device" toggle enabled.
Once disabled, you should find you can reboot your PC without all your previously open apps reappearing. Your regular startup applications will still display, but you shouldn't see anything which you manually opened during your last session.