Accidentally deleted your Outlook emails? Or perhaps there was an unexpected data loss, and now you're without the heaps and heaps of important business data that you might need anytime in the future?
Don't worry, as all is not lost. You see, when you delete an Outlook web mail, it doesn't simply poof out of existence. In what follows, we'll go over the best ways to recover your deleted web mails. You can use these methods to recover your deleted Outlook web emails, and get your work back on track. So, let's get started.
How to recover deleted emails in Outlook Web
I presume you're already logged in into your Outlook account. If not, then head to the outlook.com and login from there.
One of the peculiar thing about Outlook emails is that the deleted files go to the Deleted or Junk mail folders first. You can use this to your advantage, and recover your files from here if you find them there. Here's how.
From the left-hand pane of your Outlook web app, click on the Folders section and select the Deleted Items option. There, you'll see the deleted mails on your Outlook web mail.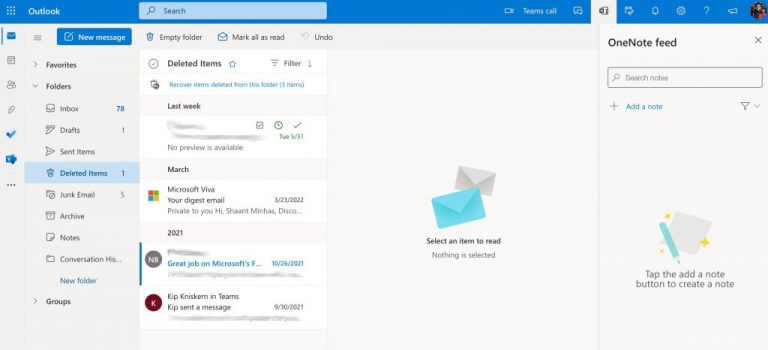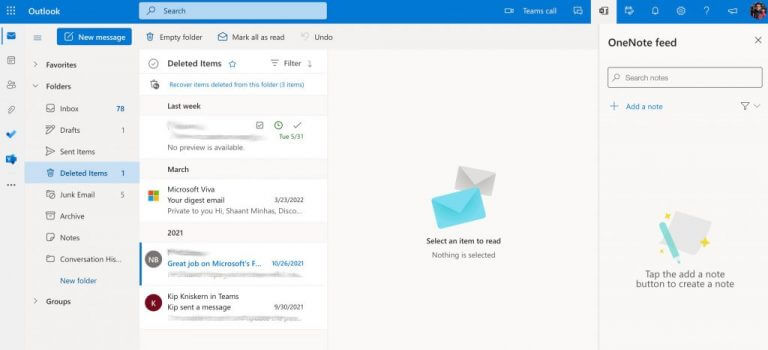 Click on the Recover items deleted from this folder, and you'll be able to recover your emails without any problems.
Use the Undo button
If you've deleted the file mistakenly just now, then you should see an Undo button right at the top pane of your Outlook web.
It will have a reversed arrow, and will be situated right next to the Mark all as read option. Simply click on that button and your deleted items will be recovered.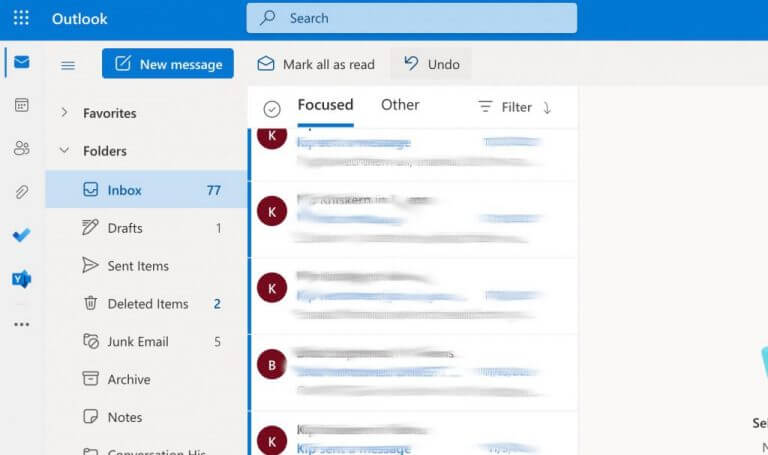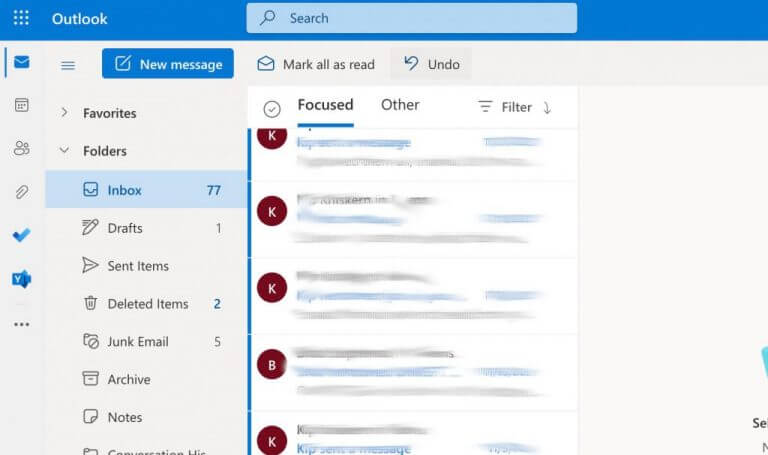 Recovering deleted emails on Outlook Web
Loosing your important email and other data can be very costly. But if you're in luck, you just might be able to get everything back to normal. Try out the two hacks we've listed above, and see if you can recover your deleted Outlook web mails without any hassles. But don't stop now. Outlook has tons of cool features waiting to be explored, so make sure you try your hand on all of them.