Tired of seeing your current profile picture? Then, it's time to change your account profile picture in Windows 10 to something else. The steps required vary depending on whether you're using a local account or a Microsoft account.
Continue reading for the local account steps, or skip forwards to the "Microsoft accounts" section if you use a cloud-connected account. If you're not sure which describes you, start with the first steps below.
Local accounts
Local account profile pictures are controlled by the Settings app. Launch Settings from the Start menu and click the "Accounts" section. You'll arrive at the "Your info" page.
Your current photo will be prominently displayed. Click the "Browse for one" button below to choose a new image for your account. Alternatively, press the "Camera" button (if your device has one attached) to capture a new selfie.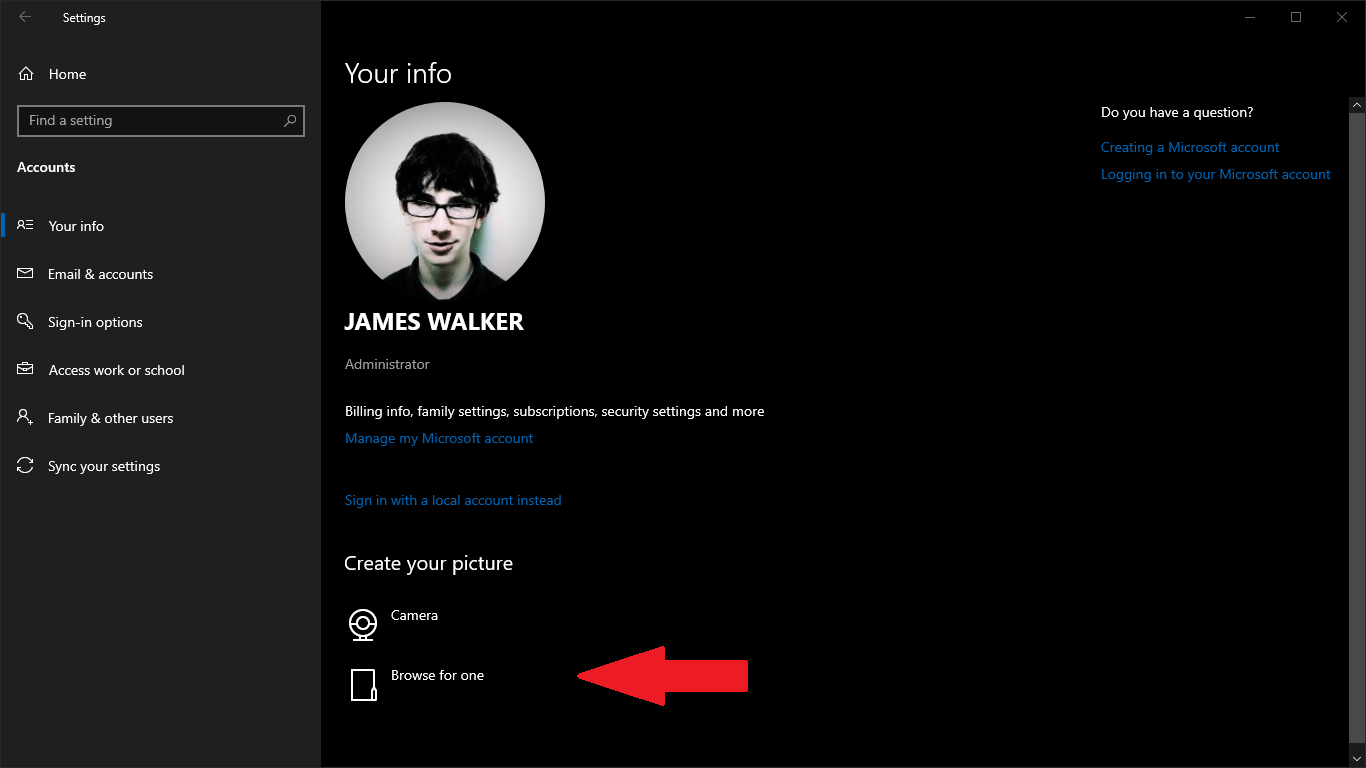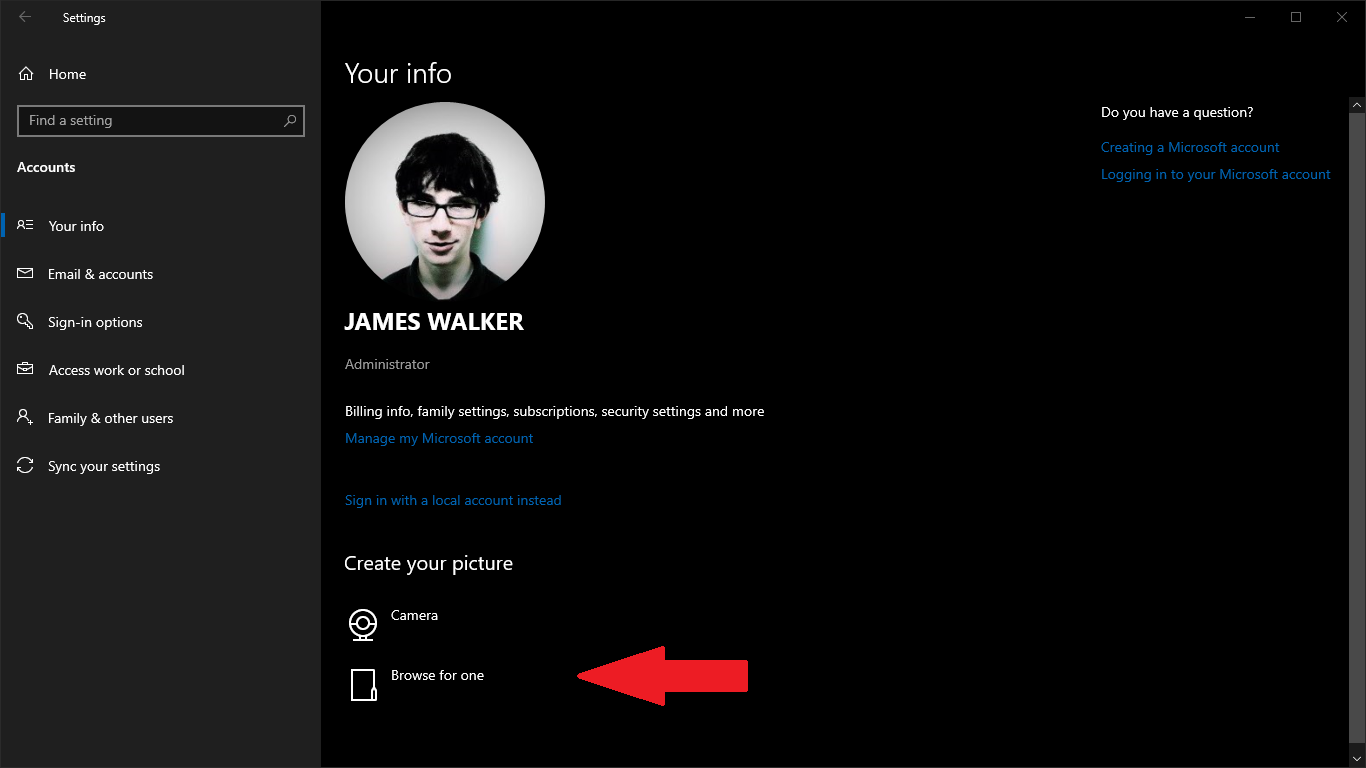 You can easily switch back to a previously used photo – your three most recently selected images will be displayed as thumbnails below your profile picture. Click any of the thumbnails to immediately revert to it.
Change your account profile picture in Windows 10 using a Microsoft account
When using a Microsoft account, you can still change your account profile picture in Windows 10 from the Settings app. Keep using the process detailed above. Alternatively, you can use the Microsoft account website to change your picture from wherever you are, even without access to your PC.
Irrespective of the method you use, the change will apply across all Microsoft services where your profile picture is displayed. It might be a little while before all sites and devices display the new picture.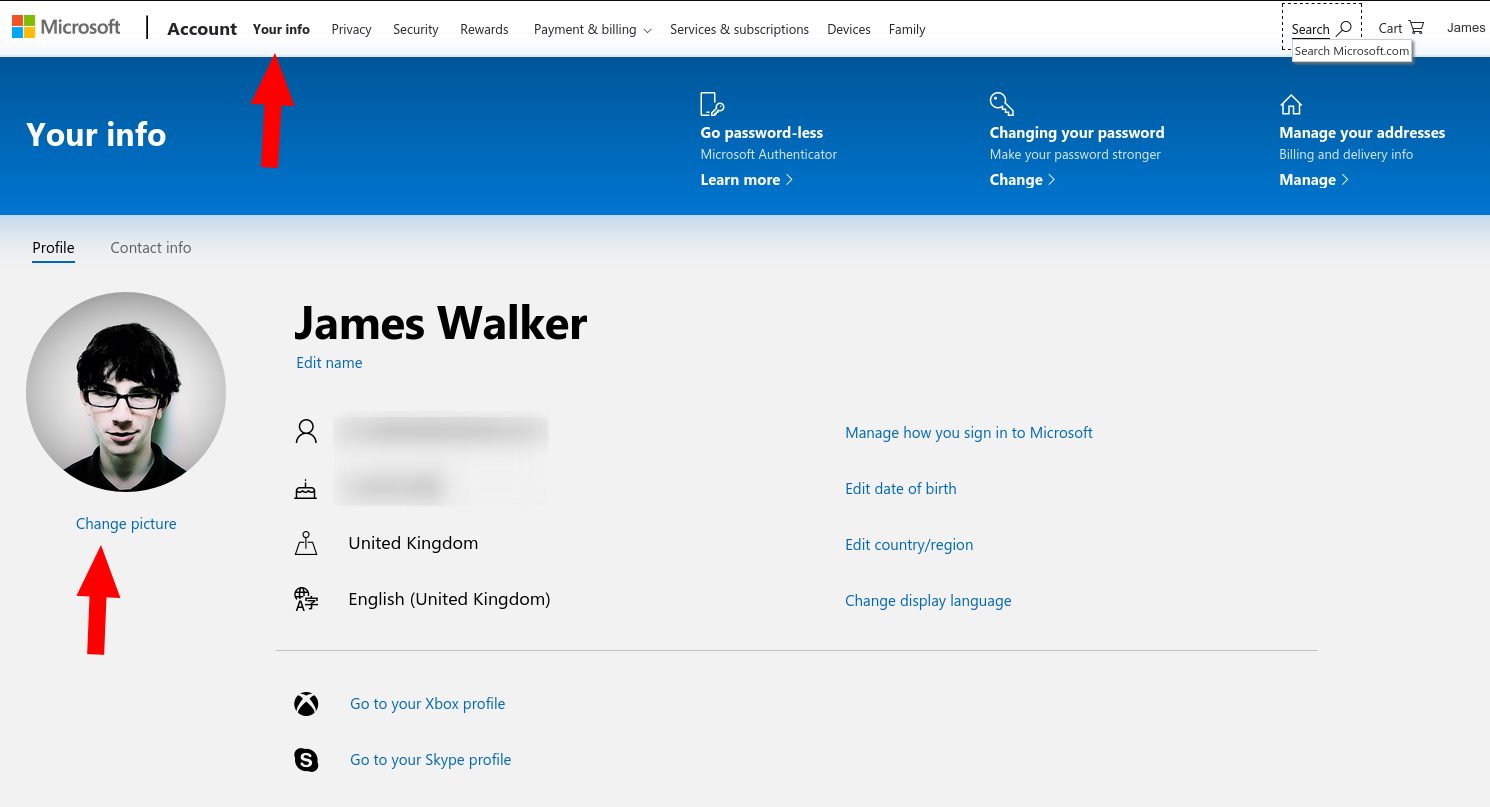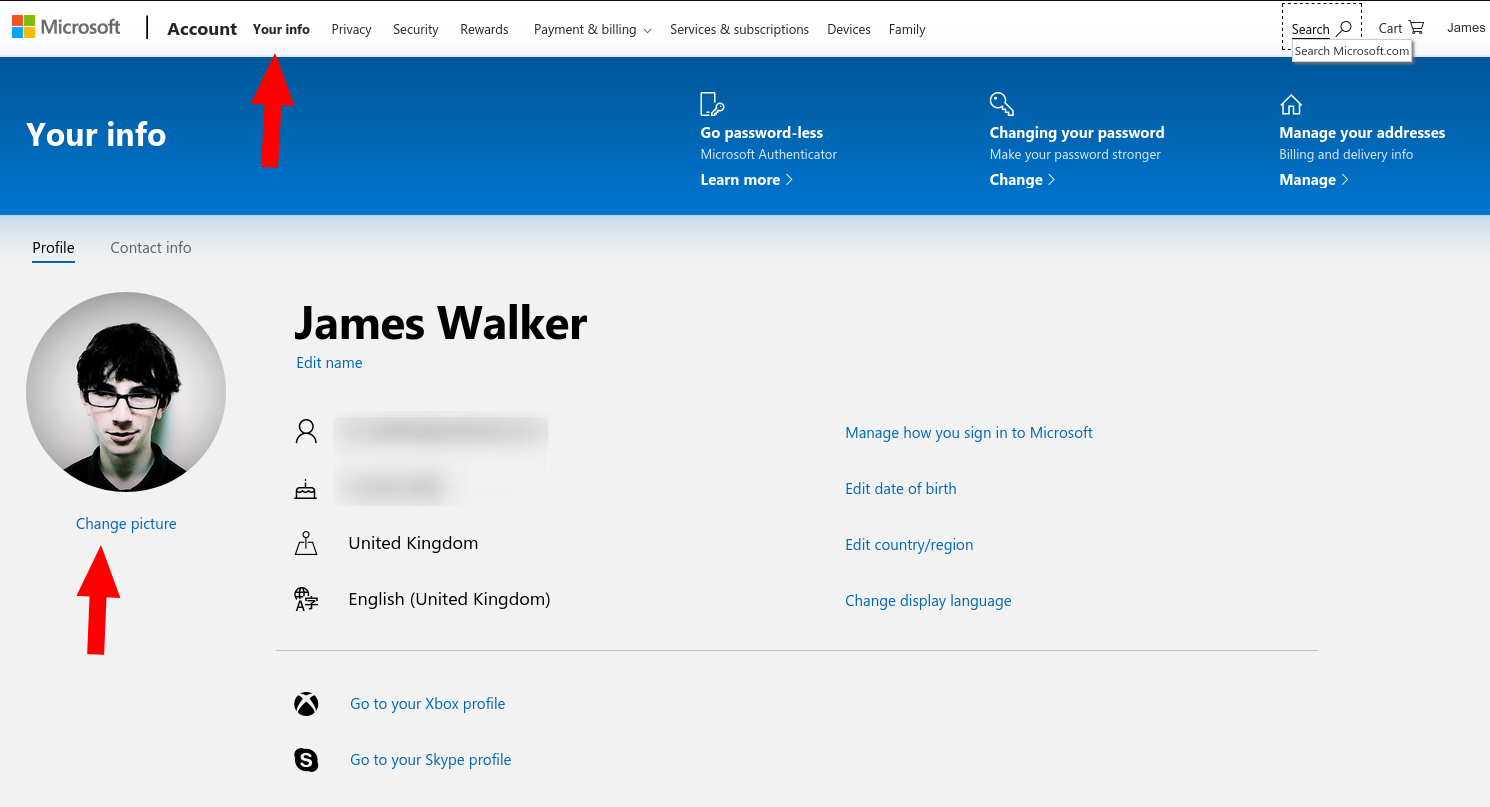 To use the online process, login at account.microsoft.com and click the "Your info" button at the top of the page. Click the "Change picture" link to begin the selection process.
The image picker opens to a basic editor that lets you crop your current photo. Press the "New picture" button to select a different image from your filesystem. You can then crop and resize it as you see fit.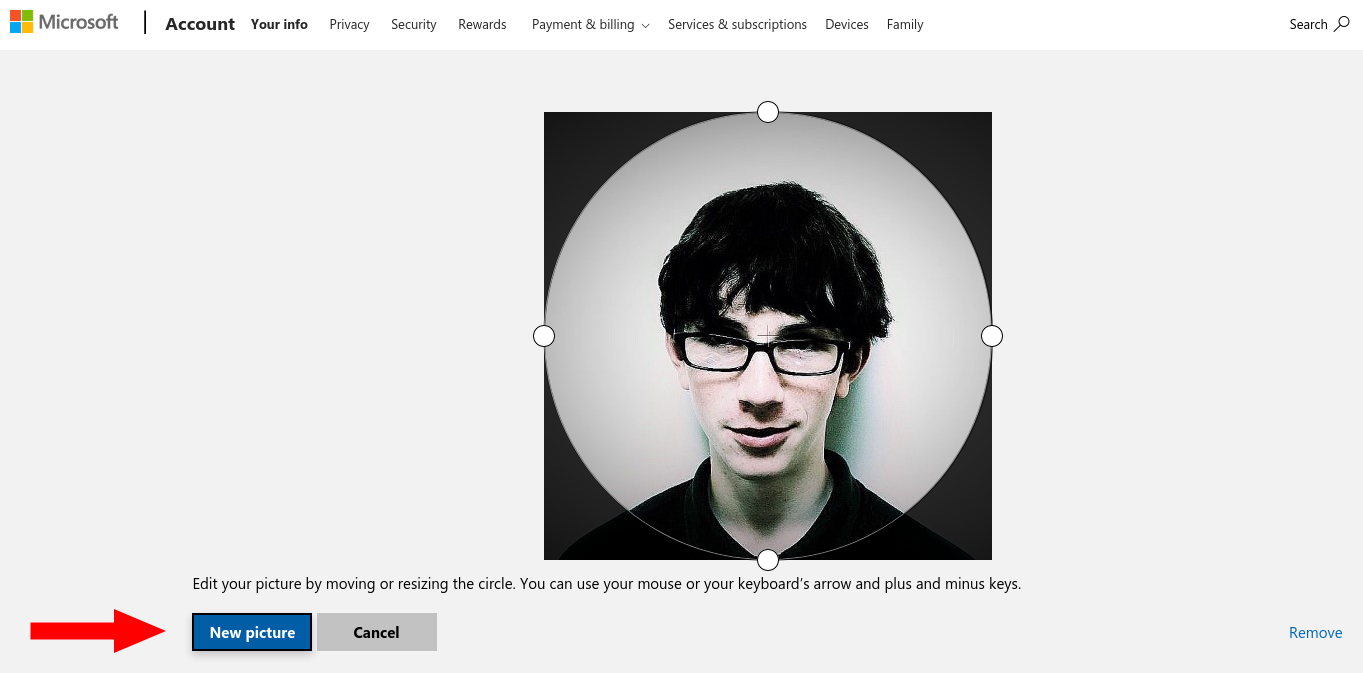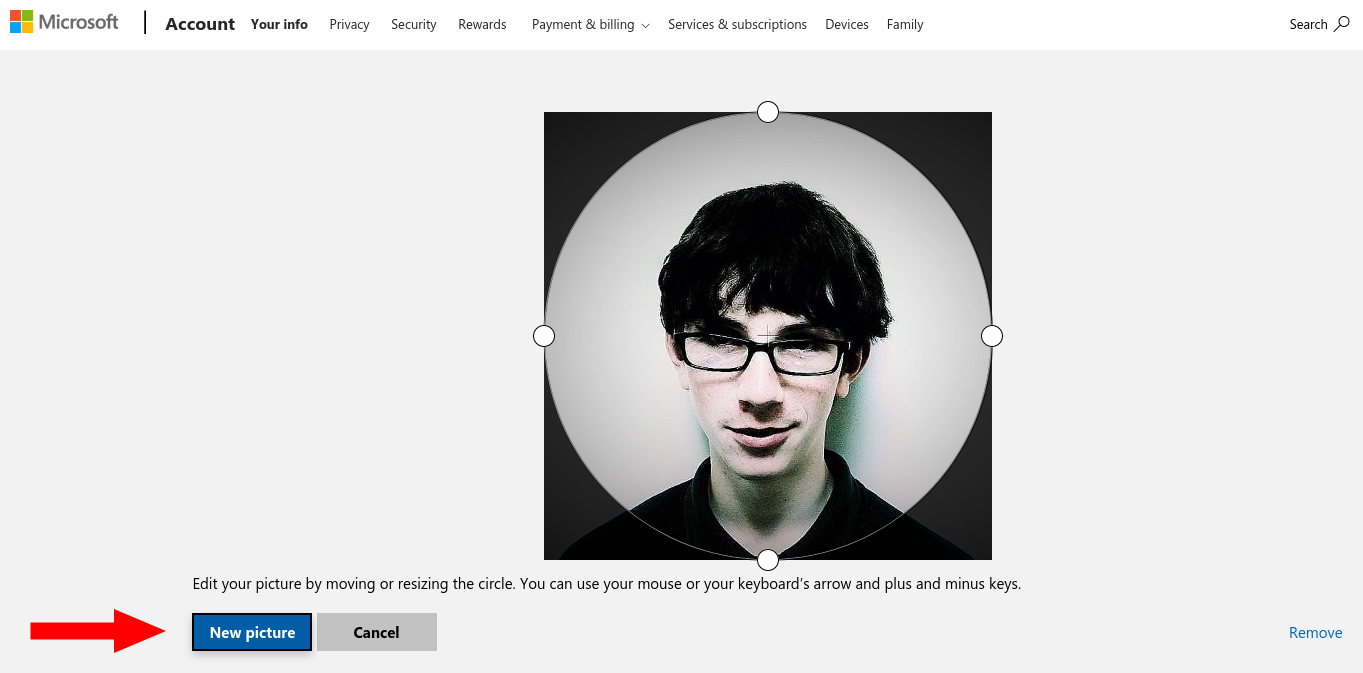 Once you save the changes, the new profile picture should be applied to all your Windows devices. It will also show up within Microsoft online services, such as Outlook.com and Office.com. Be sure to also check out our expert guide that will also help you change your account name in Windows 10 or Windows 11.