The factory reset in Windows 11 is the pulverizer of your computer files. Often used as the last resort for a variety of Windows problems. The factory reset Windows 11 option also comes handy when you want to reset your PC, especially when different methods aren't up to the task.
Don't worry, the method is not that complicated, and will probably only take a few minutes of your time. So let's jump right in and get started with the factory reset.
How to factory reset Windows 11
First, before you even start with the factory reset process, it's a good idea to have a backup in place. In case things south for whatever reason, a backup insures you've something to fall back upon.
We've also covered a detailed guide on backing up your Windows 11 files before. So be sure to check it out. After you're done with the backup, you can now move to the factory reset. Here's how you can get started:
Go to the Start menu search bar, type in 'settings,' and select the best match. Alternatively, press the Windows key + I shortcut.
Head to System > Recovery.
In the Recovery menu, click on Reset PC.
Now, select Keep my files or Remove everything. If you select Keep my files, you'll get to keep all your files while your Windows is reset. In the latter, all your files including the apps and settings on your PC will be deleted.
Choose Local reinstall or Cloud download.
Make any additional changes you'd like to have and click on Next.
Finally, click on Reset.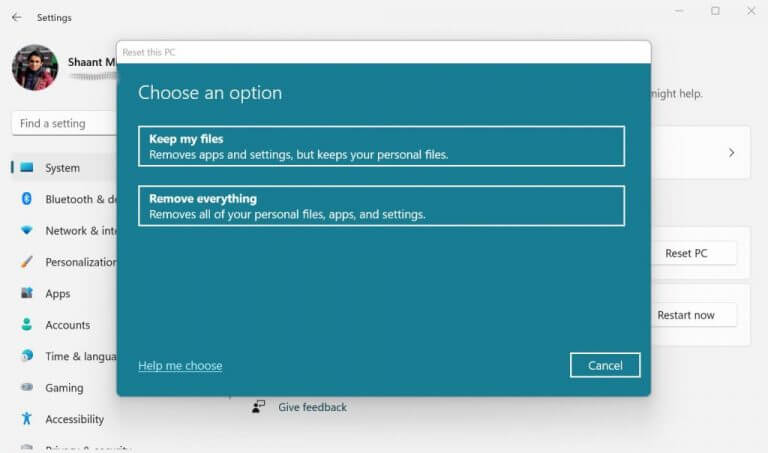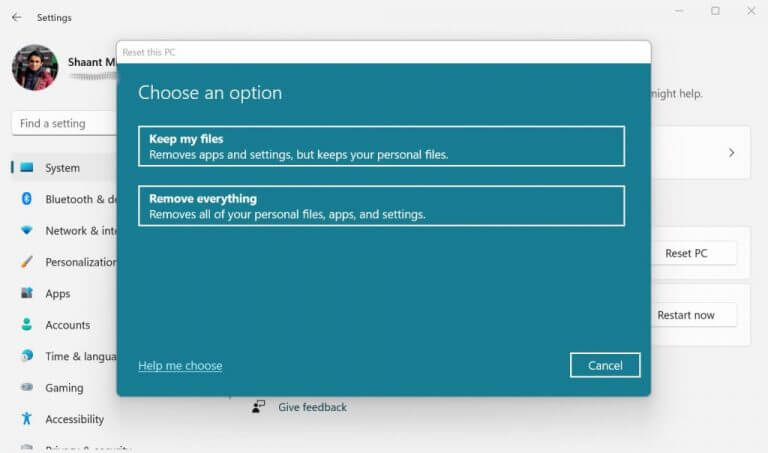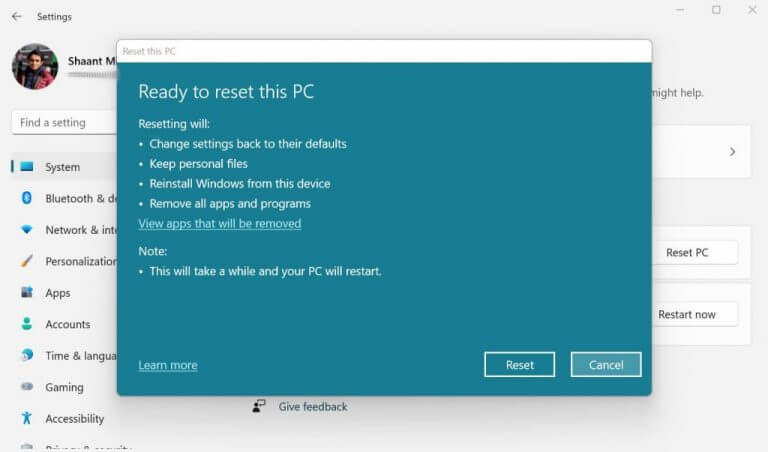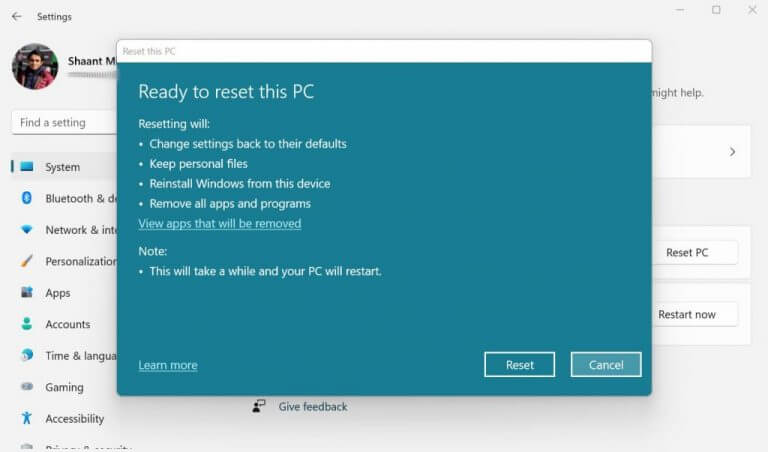 As soon as you follow through with the steps highlighted above, the Windows factory reset process will begin. The whole process can take anywhere from a few minutes up to an hour, depending on your hardware specifics.
When your new Windows gets installed after the reset, make sure you download all the relevant updates for your operating system. This not only keeps your security settings up to date but also ensures your PC is aligned with all the changes.
If you happen to find this process a tad tedious, we invite you to check out our guide on how to transition back to Windows 10 from Windows 11.
Factory resetting your Windows
If starting up your PC from scratch is what you're after, then you can't go wrong with the factory reset Windows 11 option. Don't worry, it's a very common way to format everything nowadays. Simply follow the above steps, and you'll be done in no time. Just make sure you have a solid backup in place before you begin, though.