Be it the racket of kids causing havoc at home or just the daily humdrum happenings of the neighborhood, dealing with background noise in a meeting can be a pain. This has been especially true since the Covid-19 outbreak, which has made online meeting a norm instead of a once in a while affair, only to be fallen back upon in dare emergencies.
Thankfully, Microsoft has made a host of different ways available to remove the background noise from the Teams app. Here's how you can get started.
1. Reduce (and disable) background noise from Settings
Be it raising a hand in a meeting, or tuning out the annoying background noise, Microsoft Teams offers it all. You can remove a good portion of noise from the Teams Settings menu. Here's how:
Launch the Teams app, and click on the profile picture at the top right of the Teams app.
From there, select the Settings

menu.

Now click on Devices

option from the top-left corner.

Toggle on the Noise suppression switch.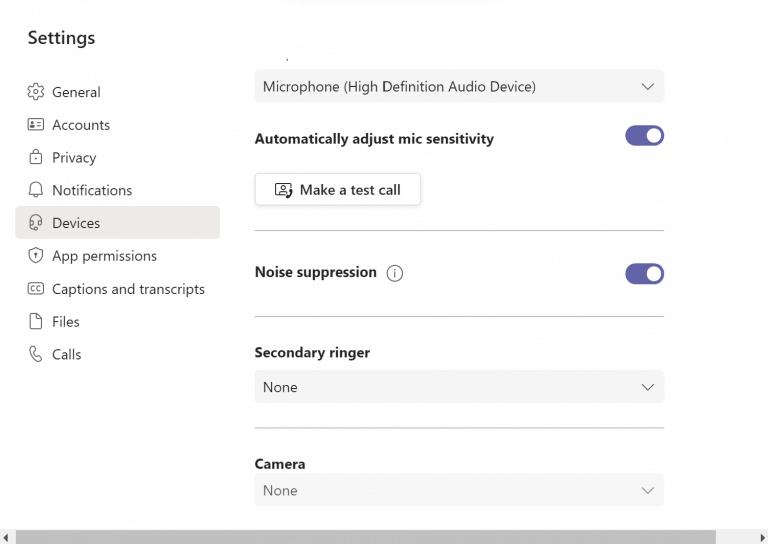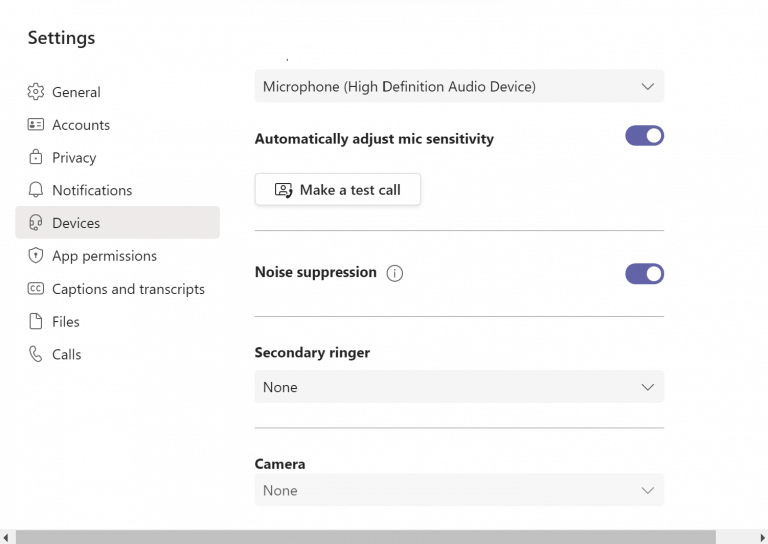 Another thing to keep in mind is you can't implement this feature while you are in a meeting. So if you're in a meeting right now, you'll first have to close and come out of it, navigate to the settings, and then make the relevant changes. Do this and the background noise will be considerably reduced from the Teams app. 
2. From the Meetings Window
Even if you've successfully implemented the above method, sometimes your call is still susceptible to get disrupted from background noise. So is restarting a call the only way out of background noise, then?
Luckily, that's not the case, as there is another handy recourse. Keep in mind, though, that this method is applicable only when you're on a call, and therefore can only be used during a live meeting. To implement it, follow the steps below:
When you're in a meeting, select More options***.
Select Device settings.
Under the drop-down menu of Noise suppression

, choose an element you'd like to use and then save the settings.
You'll notice that as soon as you do that, the noise from your PC will be incredibly reduced. Remember, in order to disable noise suppression for all calls, you'll still have to set it via method #1 above, or continue to set noise suppression each time you want to activate it on a per-meeting basis.
Disabling background noise in Microsoft Teams
Background noise in your Teams meetings can be a pain to deal with, especially if you're in an important meeting with clients or senior managers. By using one of the methods listed above, you can easily rid your PC of the pestering caused by background noise. If, however, none of the methods work, as a last recourse, we'd suggest you to reinstall the Teams app and see if you face the background noise again.