Yesterday, Microsoft finally dropped support for Windows 10 Mobile, the mobile OS that succeeded to Windows Phone 8.1 back in 2015. The OS has been pretty much on life support for two years, with Microsoft stopping adding new features to the OS after Windows 10 Mobile version 1709.
Microsoft initially had great ambitions for Windows 10 Mobile, with features like Continuum and a Universal Windows Platform working across Windows 10 and its mobile variant. Back in July 2015, Satya Nadella even said in an interview with ZDNet that Microsoft offering a free Windows 10 update to Windows 7 and Windows 8 users was to push developers to create universal apps that would eventually run on Windows 10 Mobile.
Unfortunately, this strategy didn't work and Microsoft never really managed to close the app gap on Windows 10 Mobile. The lack of popular apps and games is probably what killed the OS, along with ongoing disinterest from phone manufacturers, and constant reboots from Microsoft. Windows Phone definitely had some great ideas, but it was just too little too late.
Some moments of brilliance…
If the first handsets running Windows Phone 7 launched in Fall 2010, the OS remained pretty much ignored until Nokia embraced it. In February 2011, Nokia CEO Stephen Elop (previously Microsoft exec) wrote an infamous internal memo to explain that the leading phone maker was "standing on a burning platform." Soon after, Nokia announced that it was abandoning its Symbian OS in favour of Windows Phone, which led to the birth of the Lumia line.
In fall 2011, the Lumia 800 was Nokia's first Windows Phone, and it looked great. It used the same iconic "Fabula" design found on the Nokia N8, with a polycarbonate body with rounded corners. A year later, Nokia kept this design for the Lumia 920, the first flagship handset running the new Windows Phone 8 OS.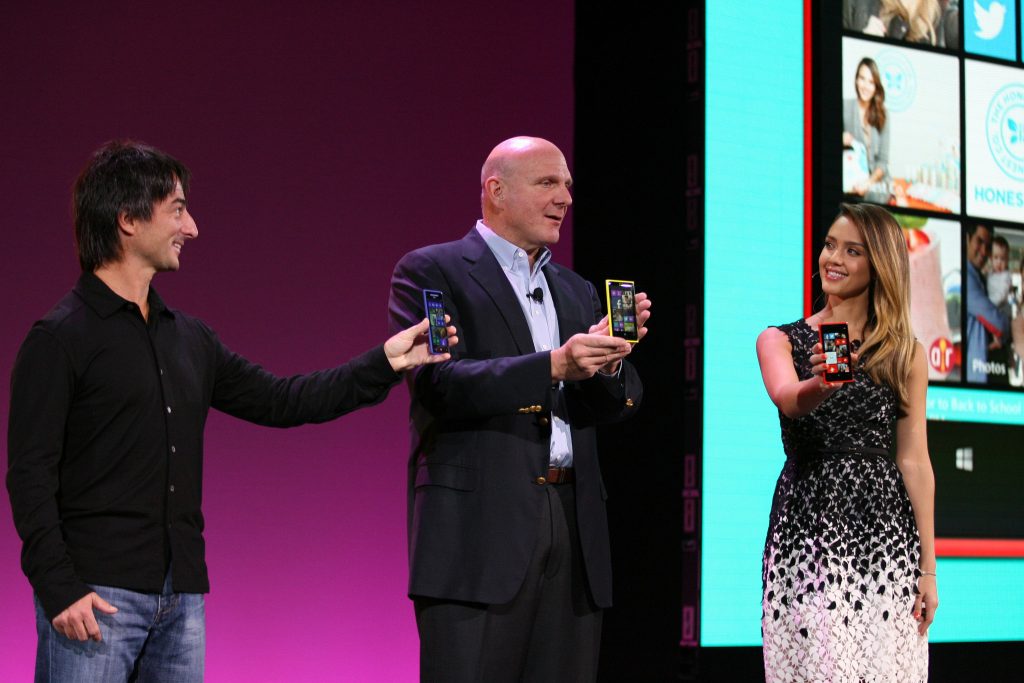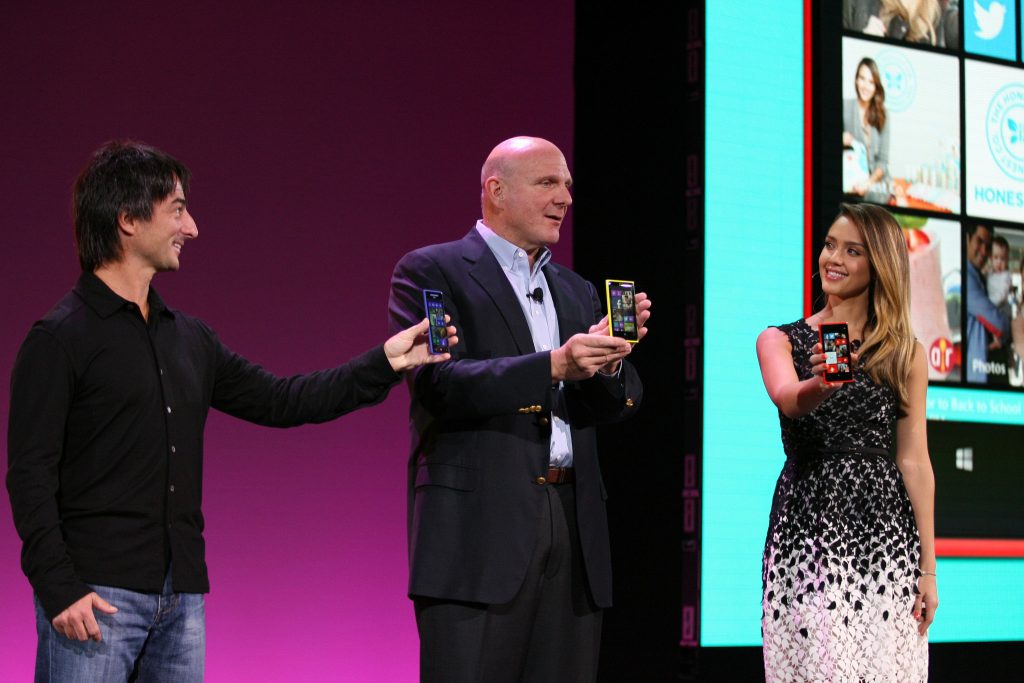 Windows Phone already showed a lot of promise between 2011 and 2012, and you may remember market research companies Gartner and IDC predicting that Microsoft's mobile may overtake iOS by 2015. That ultimately didn't happen, but Windows Phone did reach a double-digit market share in some European markets like France and Italy. However, the mobile OS never got more than 3% market share in the US, and it was also completely ignored in big Asian markets like China and Japan.
Anyway, we probably reached peak Lumia and peak Windows Phone in 2013, which was the year when Nokia released the affordable Lumia 520 and the premium-looking Lumia 925. What followed is a series of forgettable phones from Nokia, with the exception of the Lumia 1020 and its 41MP camera, and the Lumia 1520 with its massive 6-inch screen.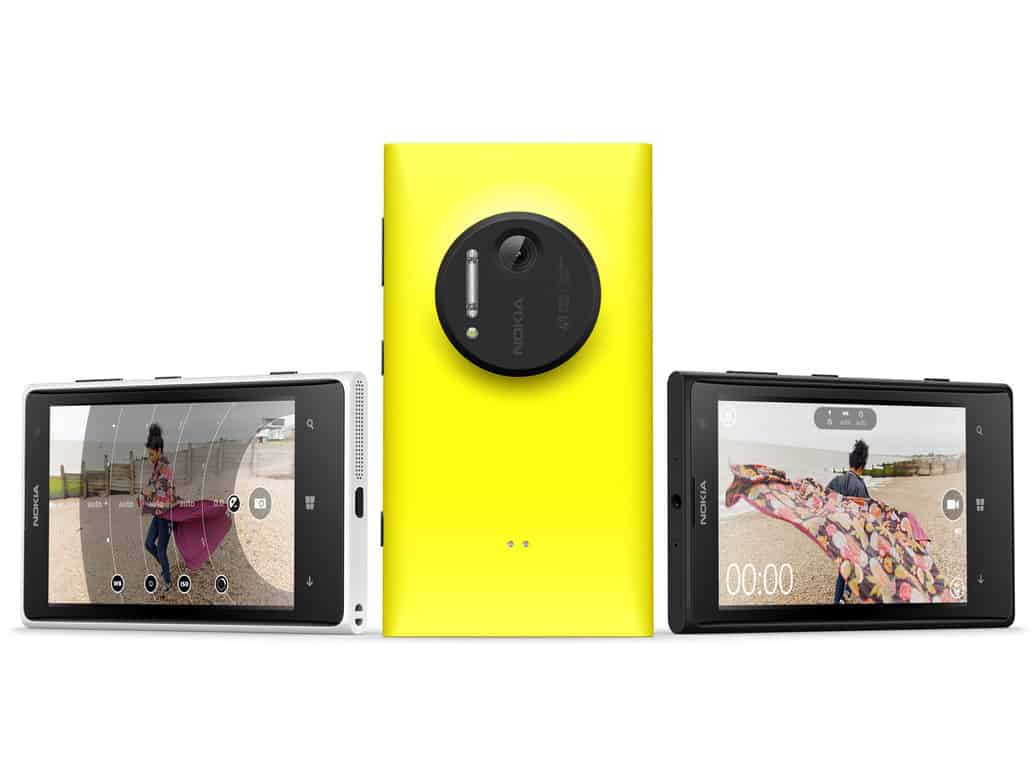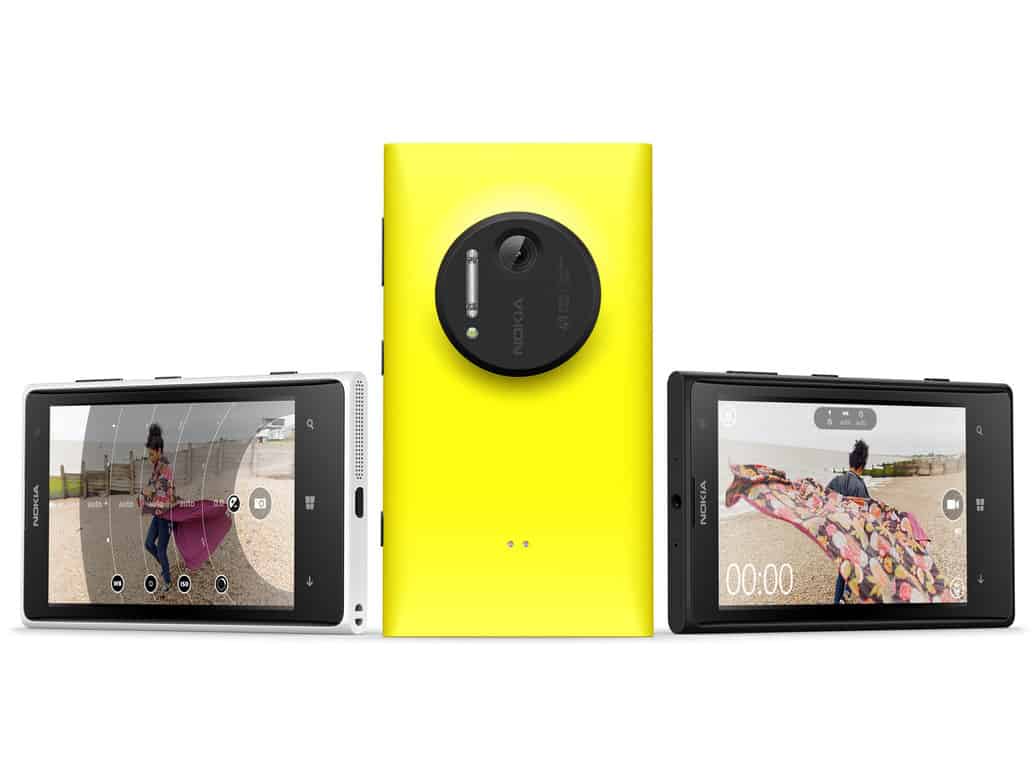 Other than that, the Finnish maker released way too many low-end Lumia models, cancelled the successor to the Lumia 1020 codenamed "McLaren," and even Microsoft purchasing Nokia's mobile and devices division didn't shake things up. It was just too hard to compete with iOS and Android smartphones, especially with a persisting app gap.
… but too little too late
From Windows Phone 7 to Windows 10 Mobile, we went from Silverlight apps to WinRT apps, to eventually end up UWP apps which frankly didn't look any better than the first Metro apps on Windows Phone 7. Truth be told, Windows Phone has always been lagging behind the competition. Windows Phone 7 handsets were restricted to single-core processors, while the iOS and Android competition was already using dual-core processors. Support for dual-core processors only came with Windows Phone 8 in 2012, but existing handsets couldn't update to this new version of the OS.
In 2015, Windows 10 Mobile was introduced as a mobile version of Windows 10, but it was still a 32-bit OS while the competition had already moved to 64-bit. The OS launched in beta state in Fall 2015, and the Lumia 950 and 950 XL from Microsoft looked nothing like the flagship devices you could find in the iOS and Android worlds.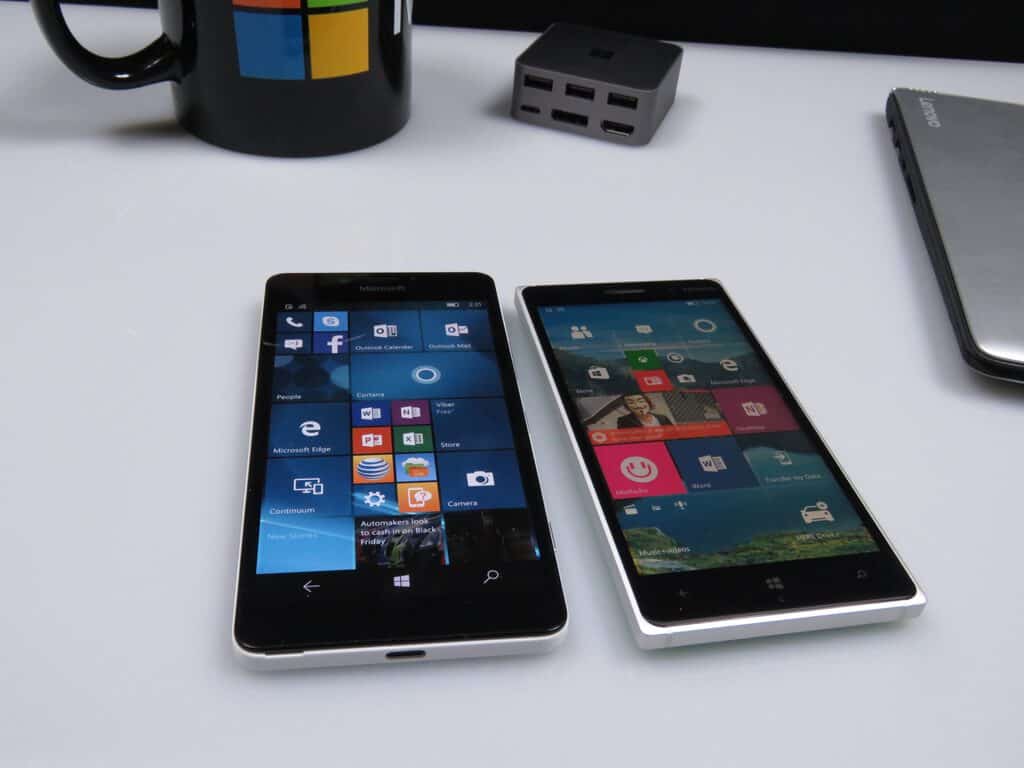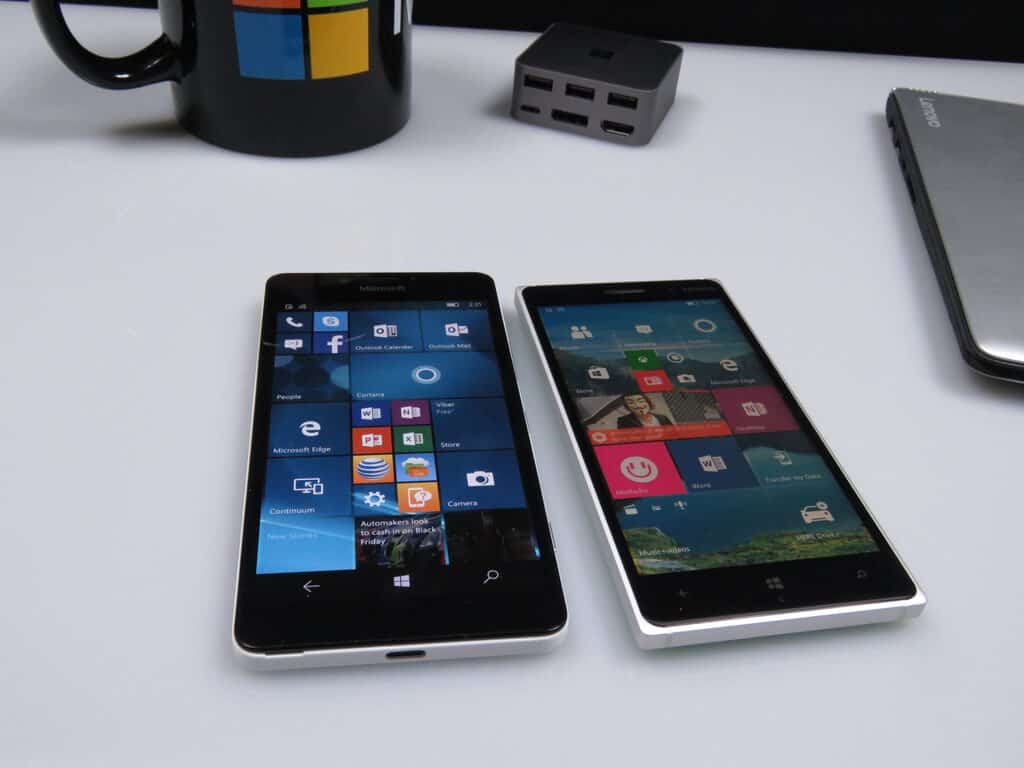 Windows 10 Mobile also didn't look better than Windows Phone 7 or Windows Phone 8. The transition from the Metro design language to whatever that followed was poorly executed, and the OS lost its beautiful animations, Hubs, and a general sense of consistency.
Did Windows Phone ever have a real killer app?
When the first handsets running Windows Phone 7 launched in late 2010, the software didn't look like anything on the market. Instead of copying the boring grid of icons found on iOS and Android, Windows Phone use Live Tiles, which could show information like upcoming meetings or recent text messages without having to open the dedicated apps.
For many, Live Tiles are probably the one killer feature that the competition didn't have, but it ultimately didn't matter. Apple and Google have kept stealing each other's ideas in the past couple of years, but they never copied Microsoft's Live Tiles. Maybe they didn't need to, as both iOS and Android provide much more useful management of app notifications right on the lock screen.
For me, the real killer app on Windows Phone used to be the free Office Hub: As a heavy Office user, I enjoyed having free access to Word, Excel, and PowerPoint on my phone, and this is actually made me switch to Windows Phone. This advantage disappeared in 2014 when Microsoft launched its Office apps on iOS and Android, which were free to use. At that point, Microsoft had also embraced the most popular mobile platforms, and Microsoft's best mobile apps were already on iOS and Android, not Windows Phone.
Windows Phone 7 and 8 had a couple of neat features like a Messaging Hub, which integrated MSN Messenger and Facebook Messenger with SMS Messages. Kid's Corner is another thing that comes to mind, allowing parents to give their kids access to selected apps on their Windows phone. These features were deprecated with Windows 10 Mobile, which pretty much lost what made Windows Phone 7 and 8 unique in the early 2010's.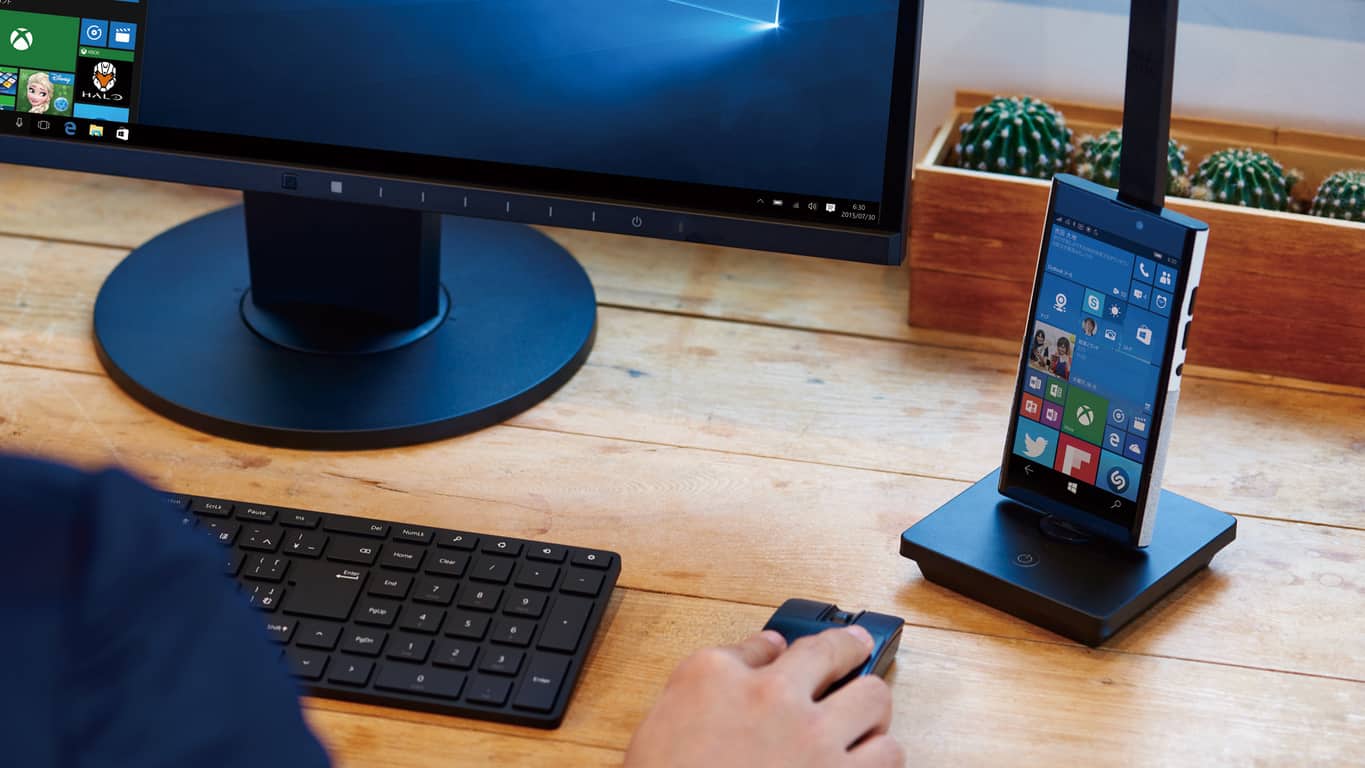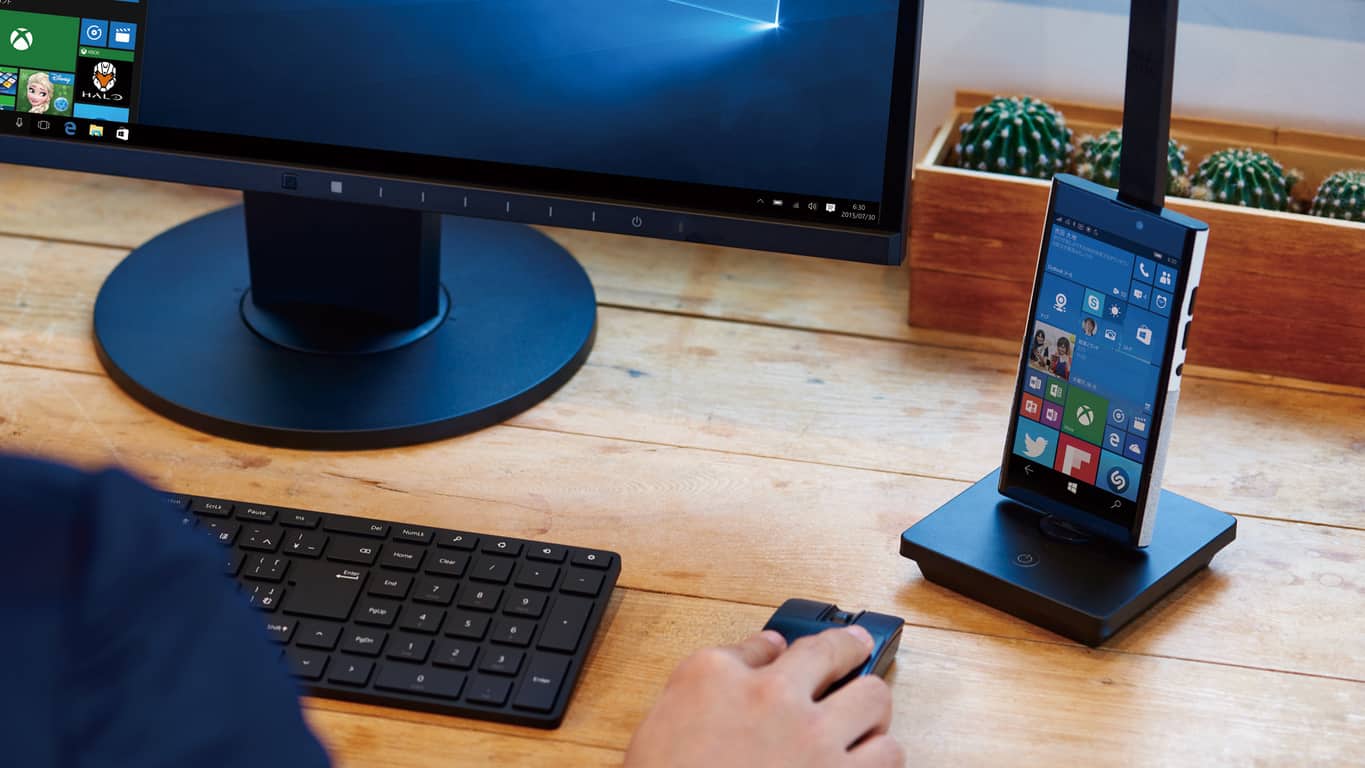 Windows 10 Mobile did introduce Continuum, a feature that allowed users to connect their phones to a dock to enjoy a lightweight PC experience, but the app gap was once again a big issue. HP tried to address it with its own HP Workspace app virtualisation solution on the HP Elite x3, but this enterprise-focused Windows phone came way too late to make a difference.
When Windows 10 Mobile was released in late 2015, the company had already lost any chance to catch up to the competition. Moreover, Microsoft offering the Windows 10 Mobile update to a limited number of existing handsets (and the whole process to get it was convoluted) probably pushed many users away.
Launching a new platform is really hard
As we've seen with Windows Phone, Windows 10 Mobile, Windows RT, or even Windows 10 on ARM more recently, launching a new platform is really hard without real support from hardware makers and app developers. Microsoft's partnership with Nokia did some good for Windows Phone at the beginning, but it pushed away other smartphone manufacturers which were much more interested in using the open and popular Android platform. It's also well-known that Microsoft paid some developers to brings apps to the Windows Phone Store, but that wasn't enough to bring more users to the platform.
We have tried VERY HARD to incent app devs. Paid money.. wrote apps 4 them.. but volume of users is too low for most companies to invest. ☹️ https://t.co/ePsySxR3LB

— Joe Belfiore (@joebelfiore) October 8, 2017
Back in October, Microsoft announced that it was coming back to the mobile market with the Surface Duo, a dual-screen mobile device running Android. It's still not clear if consumers will be interested in this new form factor, but who would have guessed that 10 years after the launch of Windows Phone 7, Microsoft would release its first Android handset?
In addition to the Surface Duo, Microsoft will also release a bigger dual-screen PC named the Surface Neo. This device will run Windows 10X, a new lightweight version of Windows for mobile devices. Microsoft hasn't shared too many details about Windows 10X yet, but it will likely be difficult for the company to explain what is the Surface Neo's killer feature.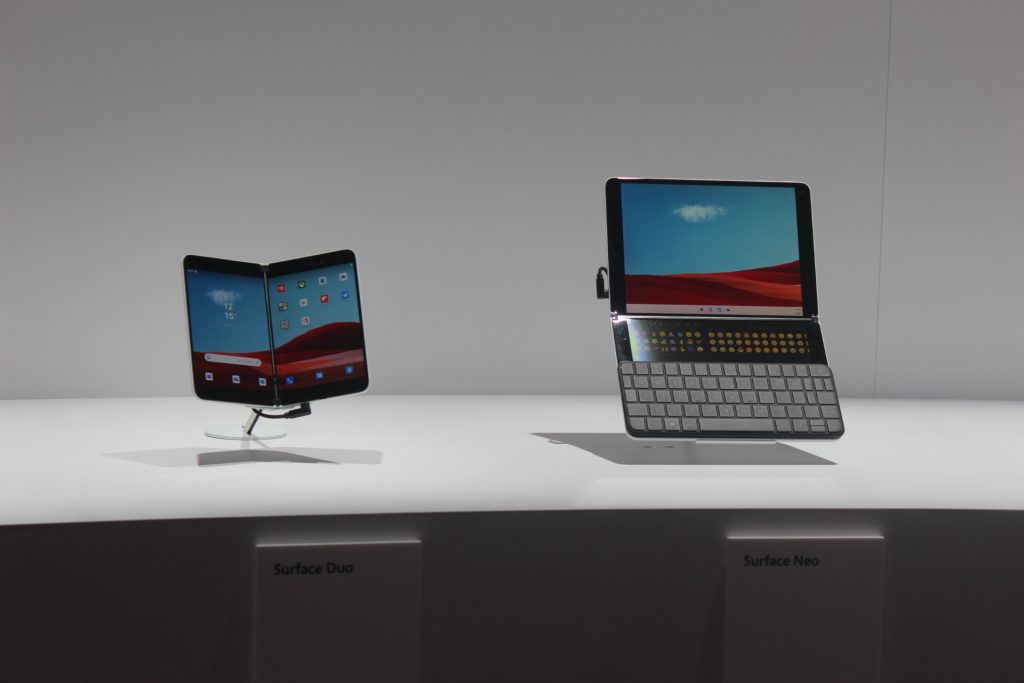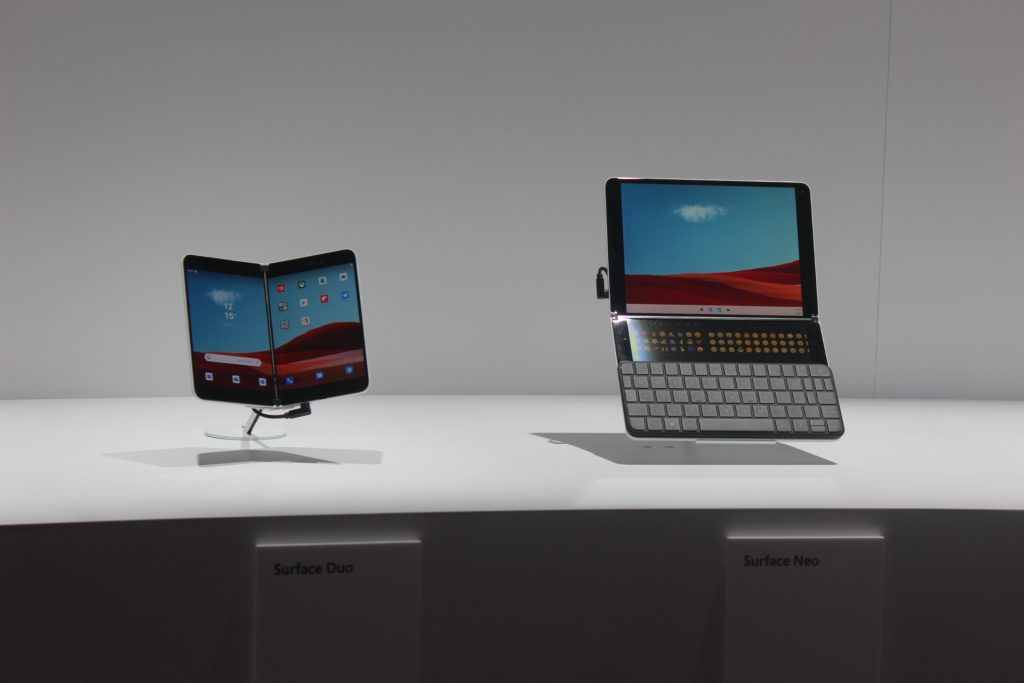 Even though Windows is no longer Microsoft's main cash cow, it remains the main product for what the software giant is known for. In a way, it's hard to imagine Microsoft launching a new platform that doesn't look like Windows, and which doesn't work with all the legacy apps and peripherals you can use on a traditional PC. That's the main issue with Windows 10 on ARM PCs these days, but Windows 10X may be a different story. Indeed's Microsoft's Surface Neo will use an Intel processor, which should guarantee compatibility with legacy Windows apps.