Windows computers are compatible with a horde of antivirus programs to help you fight every newly created malware. Microsoft even offers a built-in solution of its own, i.e., the Windows Security app.
But some malware programs are more sneaky than others and don't leave as quickly as we'd like. This is where Microsoft Safety Scanner will come to your rescue.
Released by Microsoft back in April 2011, the Microsoft Safety Scanner is software in your Windows toolkit that works by spotting and removing a plethora of viruses and other forms of malware. Here's everything you need to know about it.
Microsoft Safety Scanner: What is it really?
Microsoft Safety Scanner is a free Windows tool that scans and removes any malware or other viruses from your Windows computer. The tool isn't available on Windows by default, so you will have to download it from the official Microsoft website. Moreover, it comes in both 32-bit and 64-bit formats—so make sure you download the format relevant to your computer.
Although I touched on this above briefly, it deserves to be repeated: Make sure you're only using Microsoft Safety Scanner as just another handy addition for improving your cybersecurity, instead of treating it as a complete replacement for other Windows security options like a third-party antivirus program or Windows Security.
One of the primary reasons for this is the lack of regular, security updates in the tool. In fact, after ten days, the Microsoft Safety Scanner expires on its own, forcing you to download it once again.
How to use Microsoft Safety Scanner
With the brief introduction to Microsoft Safety Scanner out of the way, let's now look at how you can use the tool. First, you will have to download the Microsoft Safety Scanner .EXE file to get started. Here's how:
Head to the official Microsoft Safety Scanner download page and grab the .exe file from there.
Launch the tool and choose a type of scan: Quick scan, Full scan, or Customized scan.
Click on the Next button to go ahead with the scan.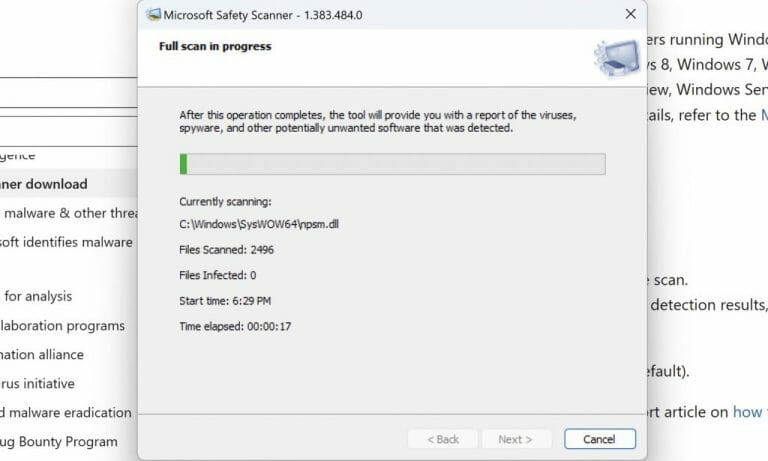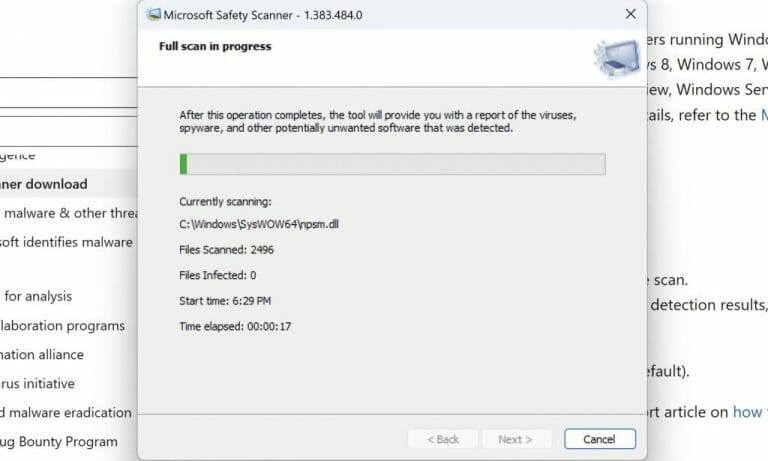 Microsoft Safety Scanner will begin scanning your system for malware. Now, depending on the type of scan you have chosen, the scanning process might take a while—so feel free to scoot around while the scan completes. 

Finally, click on Finish to finalize the scan and wrap everything up.
All about Microsoft Safety Scanner
Microsoft Safety Scanner is yet another insurance for you against eccentric malware attacks in the ever-complex and uncertain world of technological cybersecurity. While it is nowhere a standalone security tool, you can think of Microsoft Safety Scanner as your final recourse when all else fails.