Two months ago, news surfaced about Microsoft's interest and subsequent offer to purchase tech media darling, Slack. To many, Microsoft's offer seemed like a no brainer as Slack competes directly with the company's communications platforms in Skype, Yammer, and its traditional email client, Outlook.
Never the less, a deal never surfaced, and Slack has continued to grow in popularity while Microsoft toils away at reworking its in-house services to meet the new competition. Fortunately, Microsoft seems up to the task by expanding the capabilities of its messaging services and has announced today the introduction of Yammer external groups.
Yammer, Microsoft's business-centric messaging software stands somewhat in opposition of Slack by offering customers a full-scale business secure platform that envelopes instant messaging, email, social networking tools, and extensive content sharing. However, as with most business focused messaging services, Yammer has been locked down to communications only from within a company.
With Yammer external groups, customers can now move seamlessly move between company messaging to outside communications with vendors, partners or other collaborators.
External groups allow team members with appropriate permissions from outside your organization to fully participate in projects and initiatives by providing access to all the conversations and content in the group. At the same time, we maintain the security of your network data by listing all external groups in a distinct section under the Groups menu and using clear indicators in the UI alerting users to the presence of external team members. Each external group requires group admin approval for external members to join, and a set of proactive controls via Exchange Transport Rules prevents sensitive company information from being shared. We also added functionality to our data export to help verified administrators see which files and conversations are accessible to external users."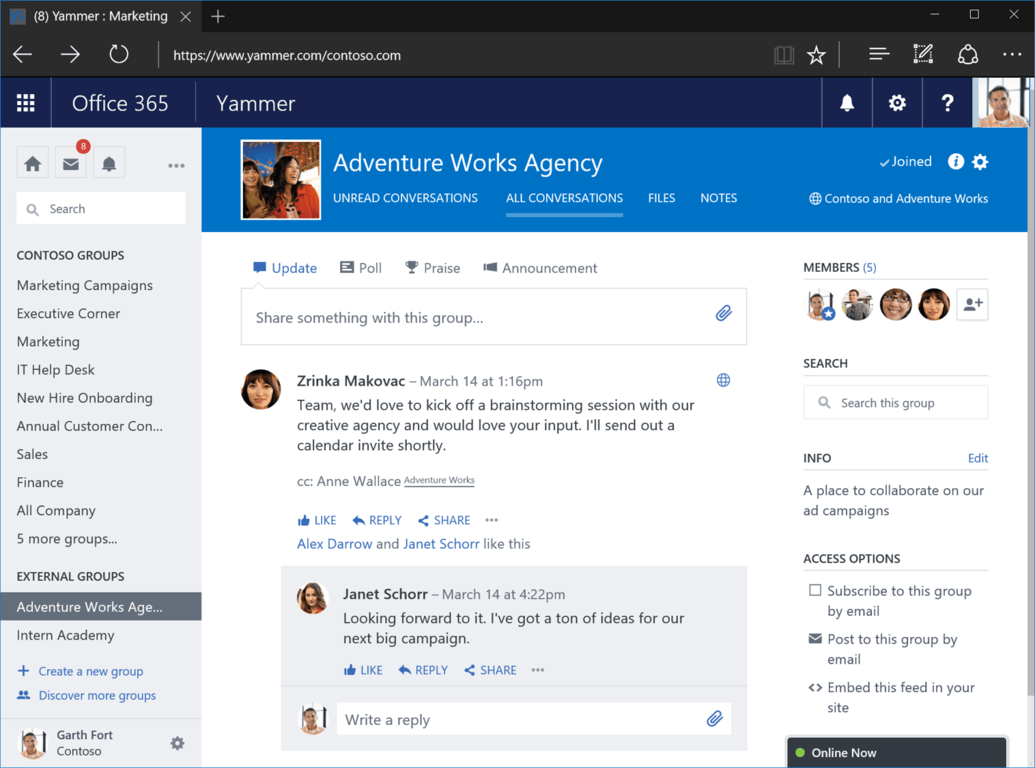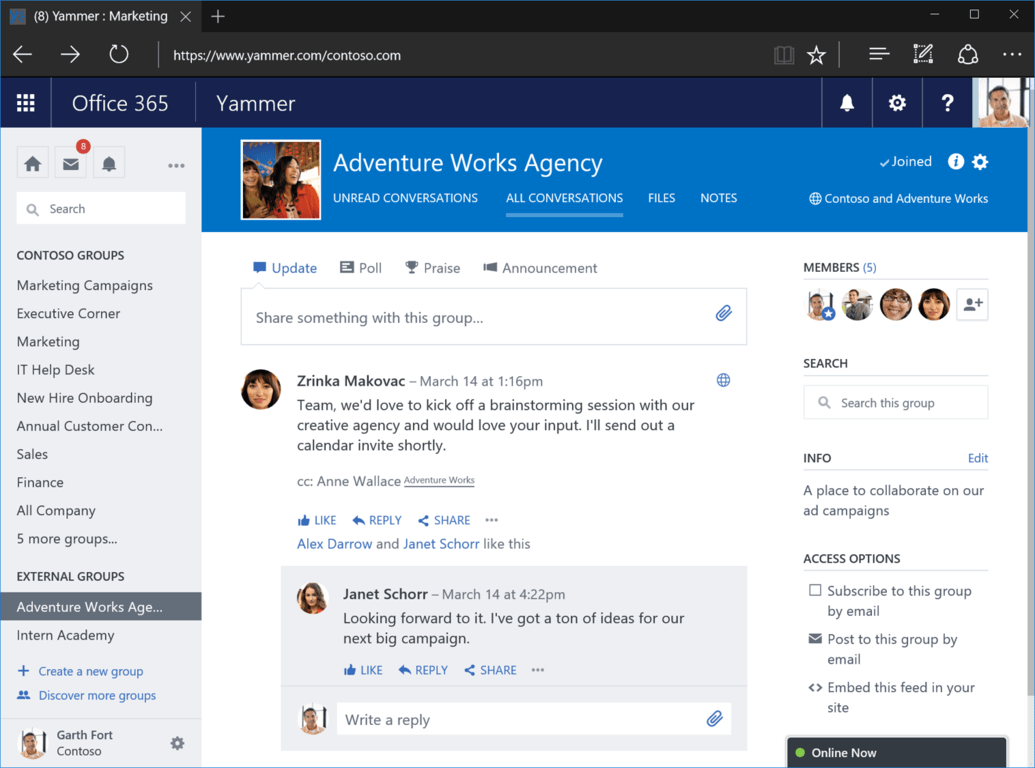 External groups are a new way to extended communications, but security still comes first. For those uncomfortable with the new feature or see it as a potential problem for their employees, Microsoft is recommending enforcing Exchange Transports Rules in Yammer. More details on external groups can be found at Microsoft's Yammer Blog today.
Customers can access Yammer's external groups as soon as today if their organizations or IT managers support the addition.