Hot on the heels of a new Windows 10 Mobile app, Uber has released a more fully featured Windows 10 app to along with it. The Windows blog has the scoop on the new Windows 10 version, which offers up some unique features for Microsoft's newest OS.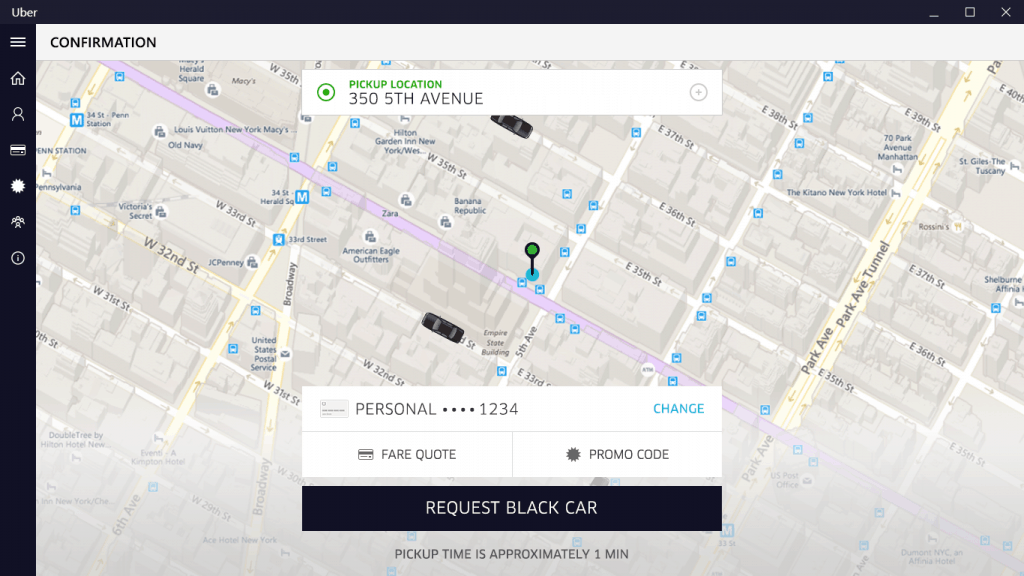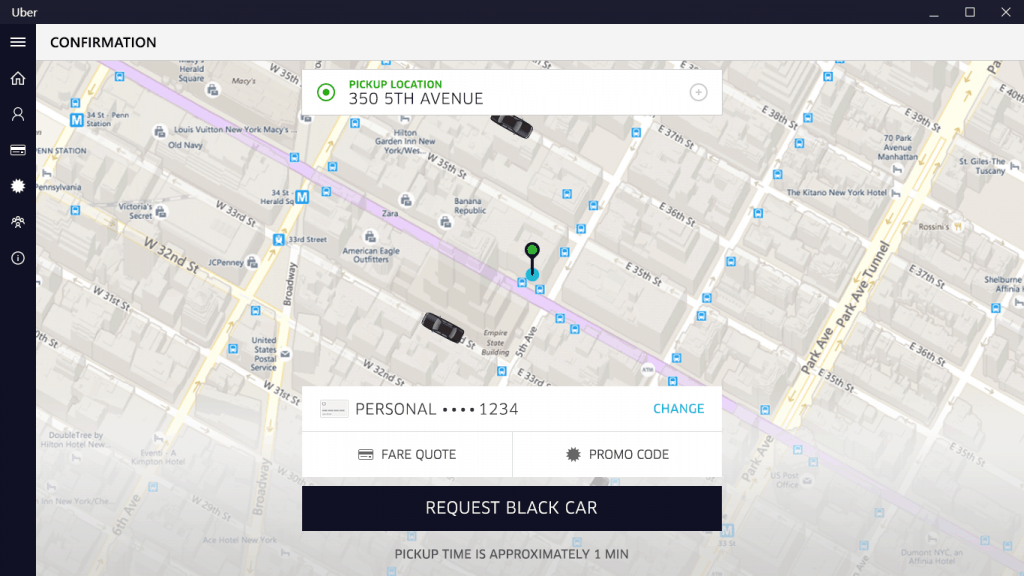 Here's what's new:
Cortana support: Ask Cortana for a ride with a simple command, such as "Hey Cortana, get me an UberX to 1 Microsoft Way, Redmond, WA." Substitute where you really want to go if Microsoft HQ isn't your chosen destination.
Universal App: Now, Uber is a Universal App to make it easy for the ride-sharing service to update their smartphone and other Windows 10 device apps at the same time.
Live Tiles support: Estimated time to arrival of your Uber ride can now be pinned to show up on your Start screen as a Live Tile.

In addition to a shiny new Windows 10 app, Uber is also offering up $20 in free rides to new Windows users. Just use the "Promotions" code "MSFTWIN10" to get in on the deal.
So, that's everything you need get started in grabbing Uber rides on your Windows 10 machine. Download the app via the link below (it's not showing the Windows 10 app yet, so give it some time to update), and get to wherever you need to go. And remember, you'll need to use your smartphone app to complete the ride because apparently Uber doesn't expect you to be carrying your Windows 10 machine everywhere you go. The original Microsoft blog post was corrected to indicate that a smartphone isn't needed to complete the ride, rather a phone number is required to sign up for an Uber account. If you already have an account, then you don't need a phone to use the Uber app.