Skype video calls are getting better this week with a new Together Mode inspired by Microsoft Teams. Available with the latest update on Windows, Mac, Linux, and the web, Together Mode uses AI to digitally place participants of a video meeting in a shared background, just as if they were in the same room.
In addition to this new Together mode, Skype is also getting a Large Grid Mode that can display up to 49 video meeting participants at once on a single screen. This is another feature that made its debut on Microsoft Teams, and it's interesting to see Microsoft trying to reach some sort of feature parity between the two apps.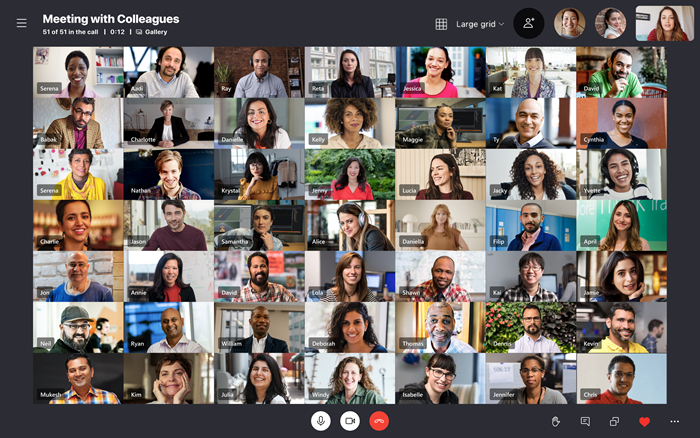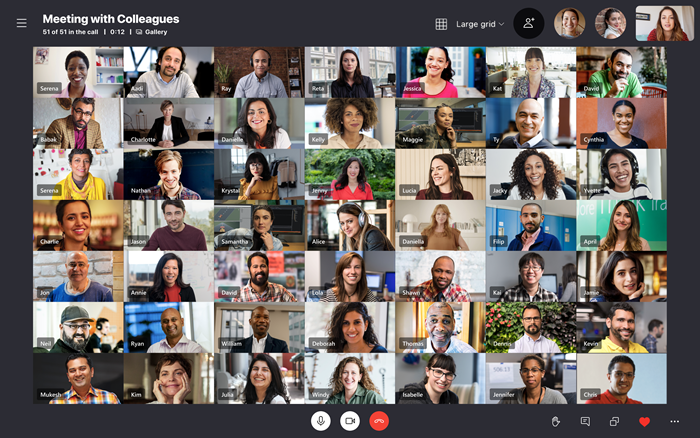 Skype version 8.67 also introduces more predefined backgrounds to use during video calls, as well as more background categories. This update also fixes video freezes when typing a message during a call, as well as a bug preventing Macs to automatically go to sleep.
With Microsoft recently adding new personal features to Microsoft Teams, it's going to be interesting to see how Skype will continue to coexist with the rising Microsoft 365 app. Skype has been around for almost two decades and is not going away, but Teams is Microsoft's fastest-growing Office 365 app and it's now easy to use to personal Microsoft account to the app to start chatting or calling friends and family.