A couple of days ago, new privacy tools have been discovered in the Windows 10 Insider builds 17063 and 17074. While non-functional, a new "Diagnostic data viewer" button in the Windows 10 Settings app suggested that Microsoft will soon give users more control over their personal data.
Ahead of Data Privacy Day (January 28), Microsoft announced today that it will soon give Windows Insiders early access to this new Windows Diagnostic Data Viewer. "The Windows Diagnostic Data Viewer provides even greater transparency to all the diagnostic data received from your Windows device," explained Windows Devices Group Privacy Officer Marisa Rogers.
The Windows Diagnostic Data Viewer will actually be available as a dedicated app in the Microsoft Store, and it will show Windows 10 users all personal data that is being sent to Microsoft. "You are able to see and search all Windows diagnostic data that's in the cloud related to your specific device," said Rogers. Here is an overview below:
Common Data, like the Operating System's name, the Version, Device ID, Device Class, Diagnostic level selection and so on.
Device Connectivity and Configuration such as device properties and capabilities, preferences and settings, peripherals, and device network information.
Product and Service Performance data that show device health, performance and reliability data, movie consumption functionality on the device and device file queries. It's important to note that this functionality is not intended to capture user viewing or, listening habits.
Product and Service Usage data includes details about the usage of the device, operating system, applications, and services.
Software Setup and Inventory such as installed applications and install history, device update information.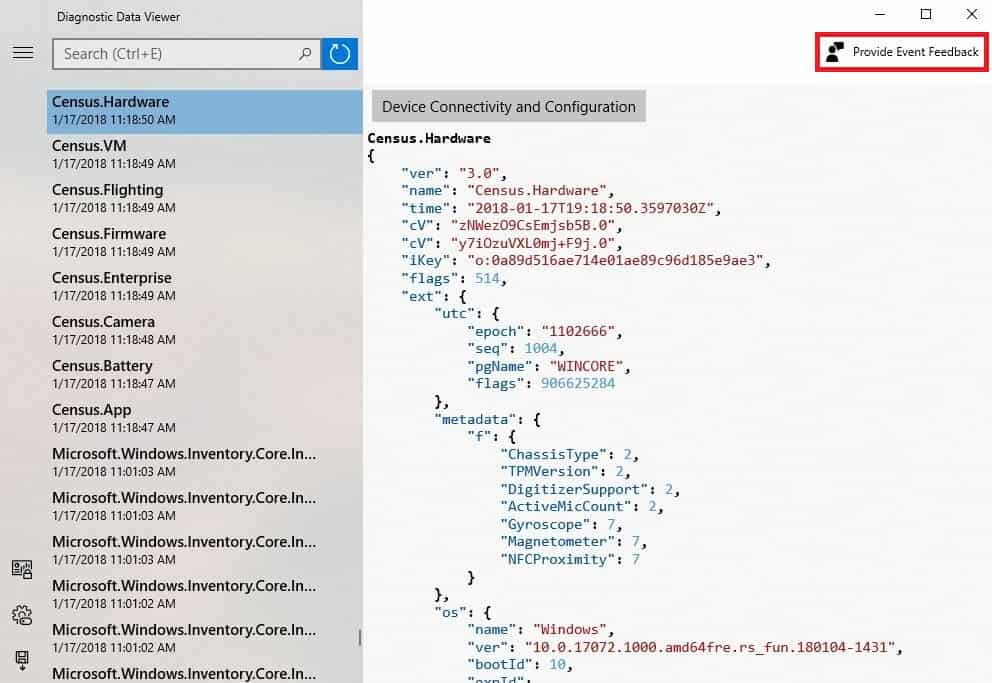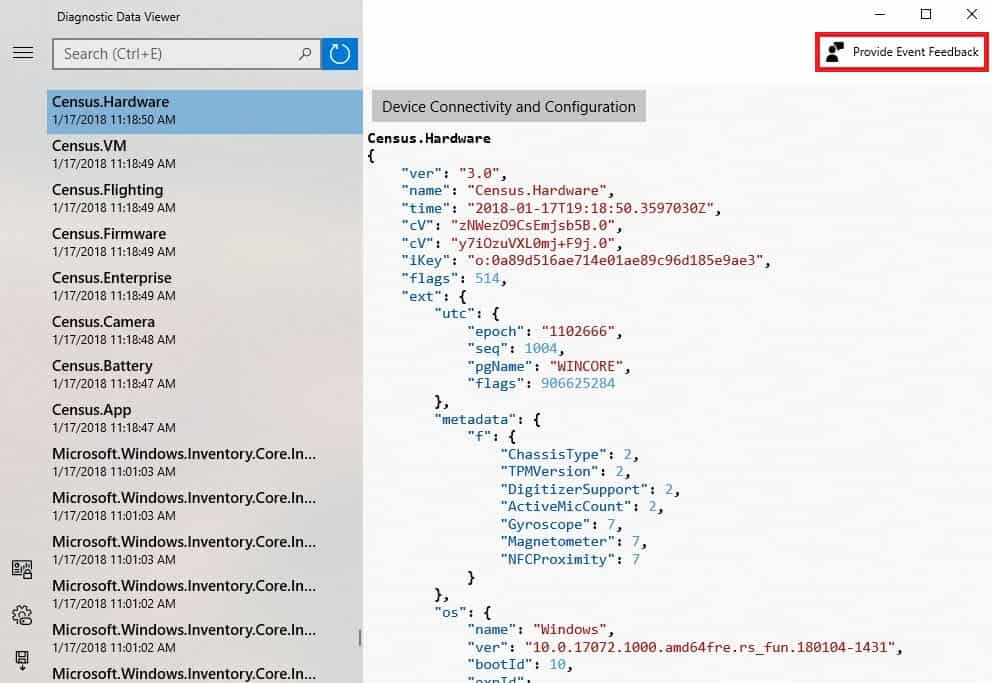 In addition to this new privacy tool, Rogers also announced that the Microsoft Privacy Dashboard, which is currently available on the web will be updated with new features in the coming months. If you're a Windows Insider, you'll soon be able to use the dashboard to delete specific items, export your personal data and more.
"Our commitment is to be fully transparent on the diagnostic data collected from your Windows devices, how it is used, and to provide you with increased control over that data," said Rogers. We're looking forward to testing these new privacy features, and hopefully, the Windows Diagnostic Data Viewer will be available as soon as this week with the next Insider build.