Macs have seen a rather sharp growth in malware threats in 2019. According to Malwarebytes' 2020 State of Malware Report, the volume of threats for macOS users has seen an increase of more than four times over that of last year.
The company noted that the sharp rise is partly influenced by its increase in macOS customers last year. Even so, macOS still holds nearly twice as many threat detections per endpoint compared to Windows in the same year. Apple's desktop operating system saw as many as 11.0 detections per endpoint, compared to 5.8 for Windows in the same year. That's also a sharp increase for macOS compared to the previous year, which only saw a detections per endpoint count of 4.8.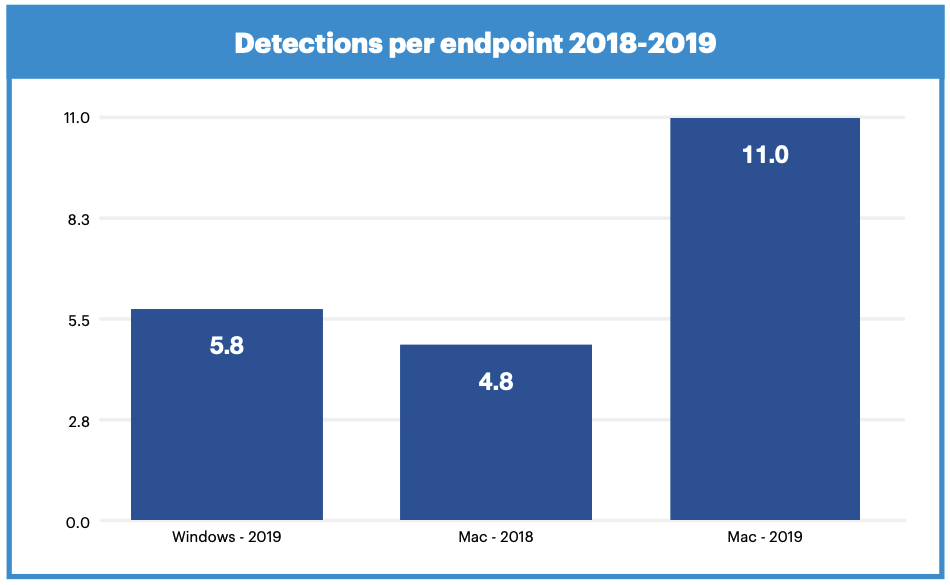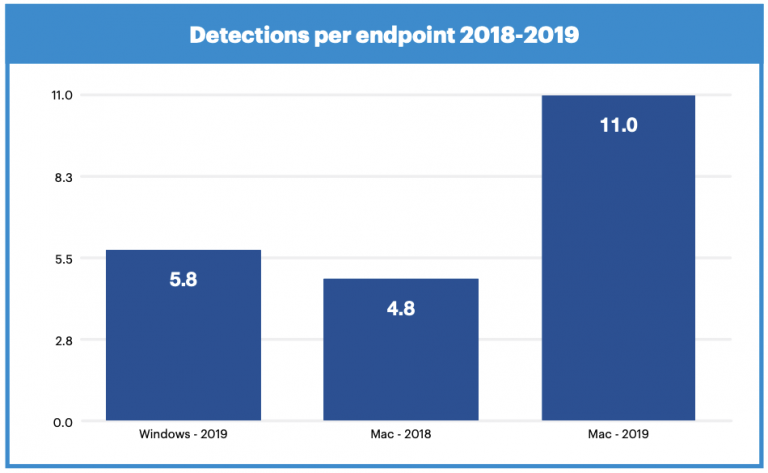 As far as the kind of threats that are detected on macOS systems, adware and PUPs (potentially unwanted programs) seems to top the list as far as categories go. The report explains that these PUPs are deemed unwanted not only by Malwarebytes itself, but its community of macOS users.
While these results are certainly interesting, next year's results could also see some changes. Windows 7 has just received end-of-support status from Microsoft, but the ten-year-old desktop operating system still holds a higher slice of the marketshare pie than Windows 8.1. Luckily, Malwarebytes is among the anti-virus companies that will continue supporting Windows 7 for at least the next couple years.
What do you think about these numbers? Share your thoughts and suggestions below.