Apple has just wrapped up its MacBook and iPad Pro event in Brooklyn, New York, and the new nearly borderless tablet was definitely the star of the show. Actually, Apple used every opportunity it had to compare its new tablet to notebooks, and we've also seen the company compare it to game consoles like Microsoft's Xbox One S. Notably, the Cupertino giant also claimed that it sold more iPads (44.2 million units) than notebook makers sold PCs in 2017.
"We've sold more iPads in the last year than the entire notebook lineup of all of the biggest notebook vendors," Apple CEO Tim Cook boldly said during the keynote. "It's not only the most popular tablet, but the most popular computer in the world," the exec continued.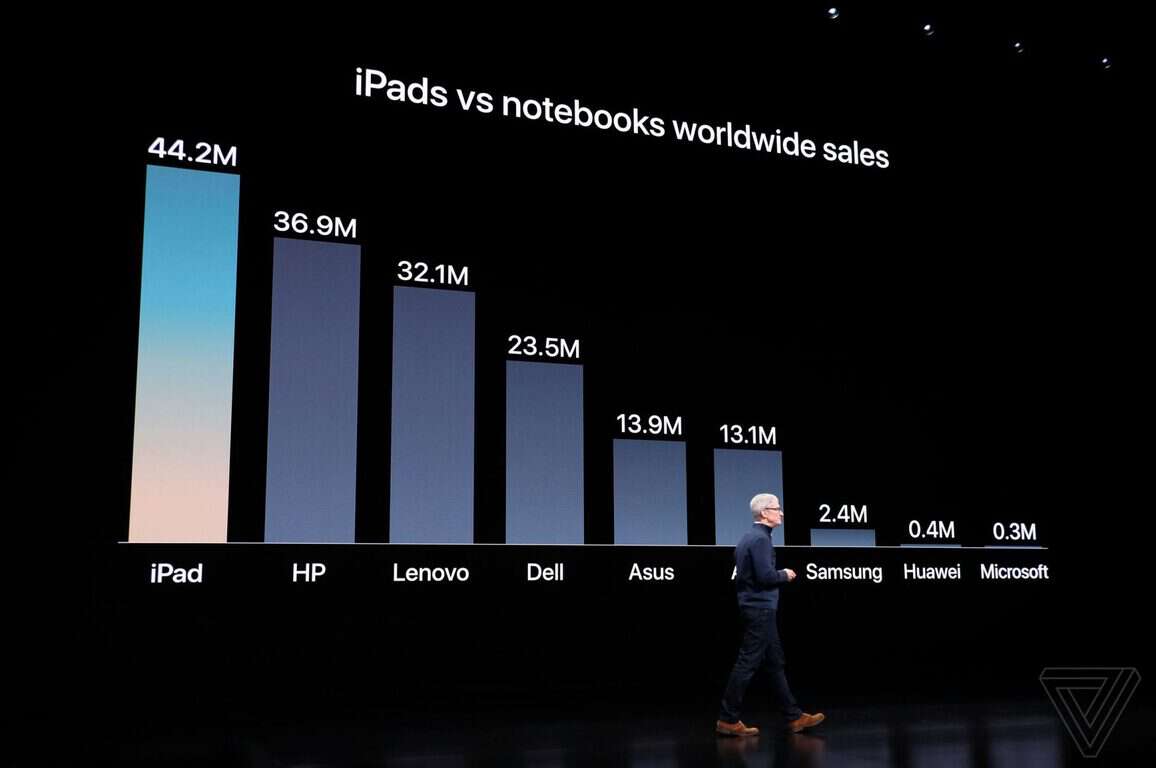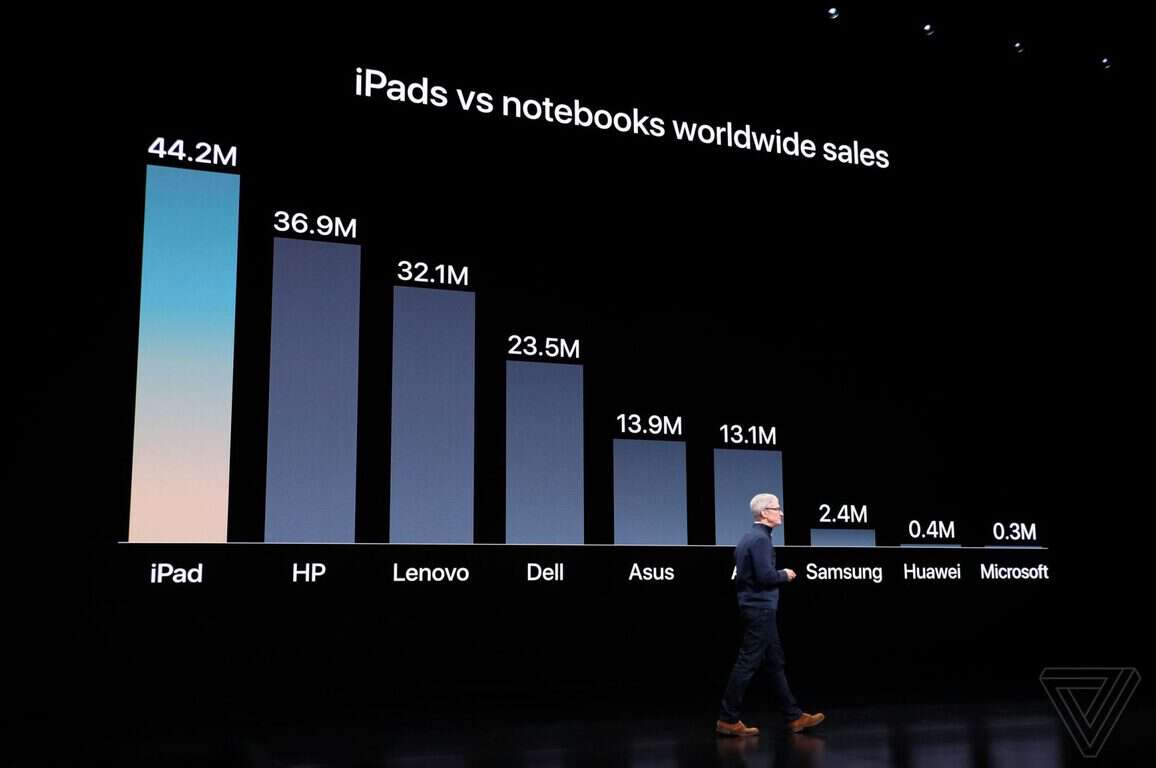 In the above chart, you can see Microsoft closing the ranking with 0.3 million laptops sold, and this number presumably only includes the Surface Laptop and maybe the Surface Book family of devices. Unfortunately, Microsoft doesn't provide detailed sales numbers for its Surface lineup, so it's not possible for us to double check Apple's number.
As for the company's latest iPad Pro, Apple Senior Vice President of Worldwide Marketing Phil Schiller said about it that "it's like a computer, but unlike any computer." The new tablet will start at $799 for the 11-inch model, and it will come with a nearly borderless Liquid Retina display, and a 7nm A12X Bionic chip with eight CPU cores. This is a more powerful version than the A12 chip found on the new iPhone XS and XS Max, and Apple claims that its new iPad Pro is faster than 92% of all PCs sold in the last 12 months.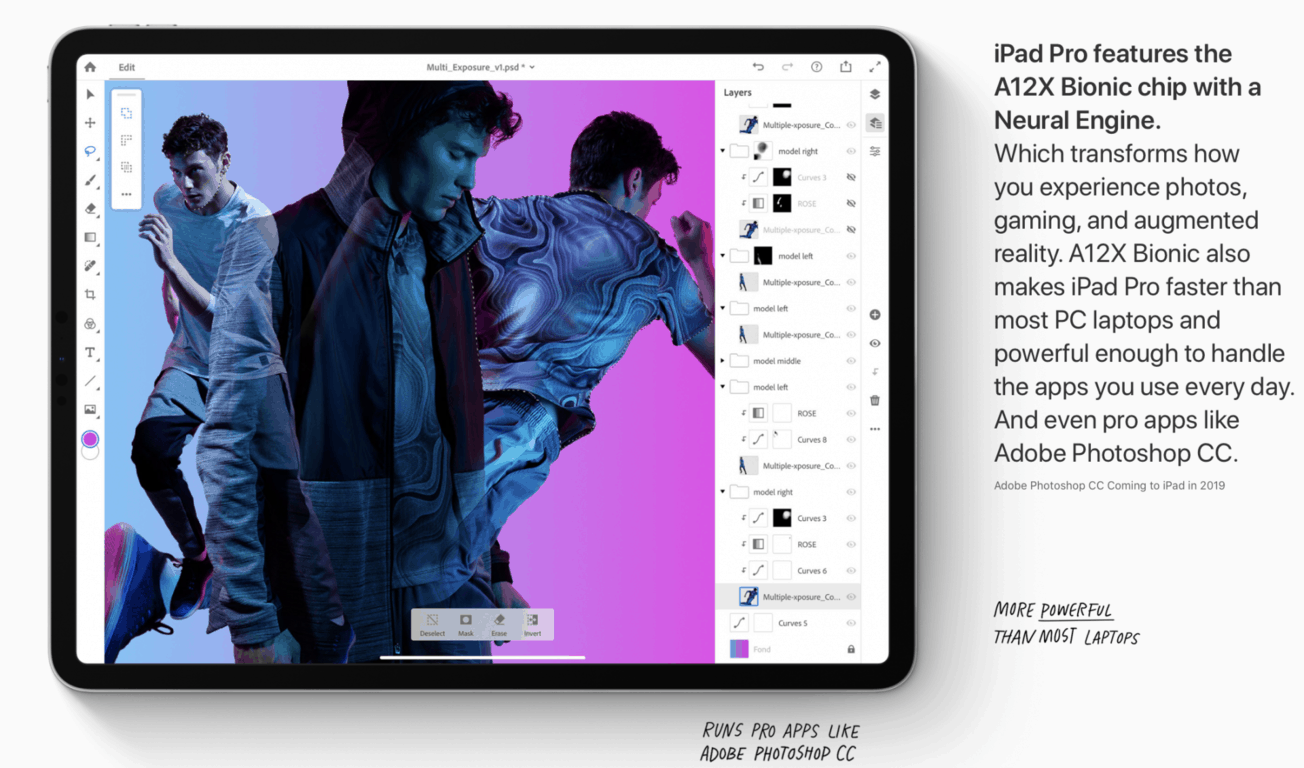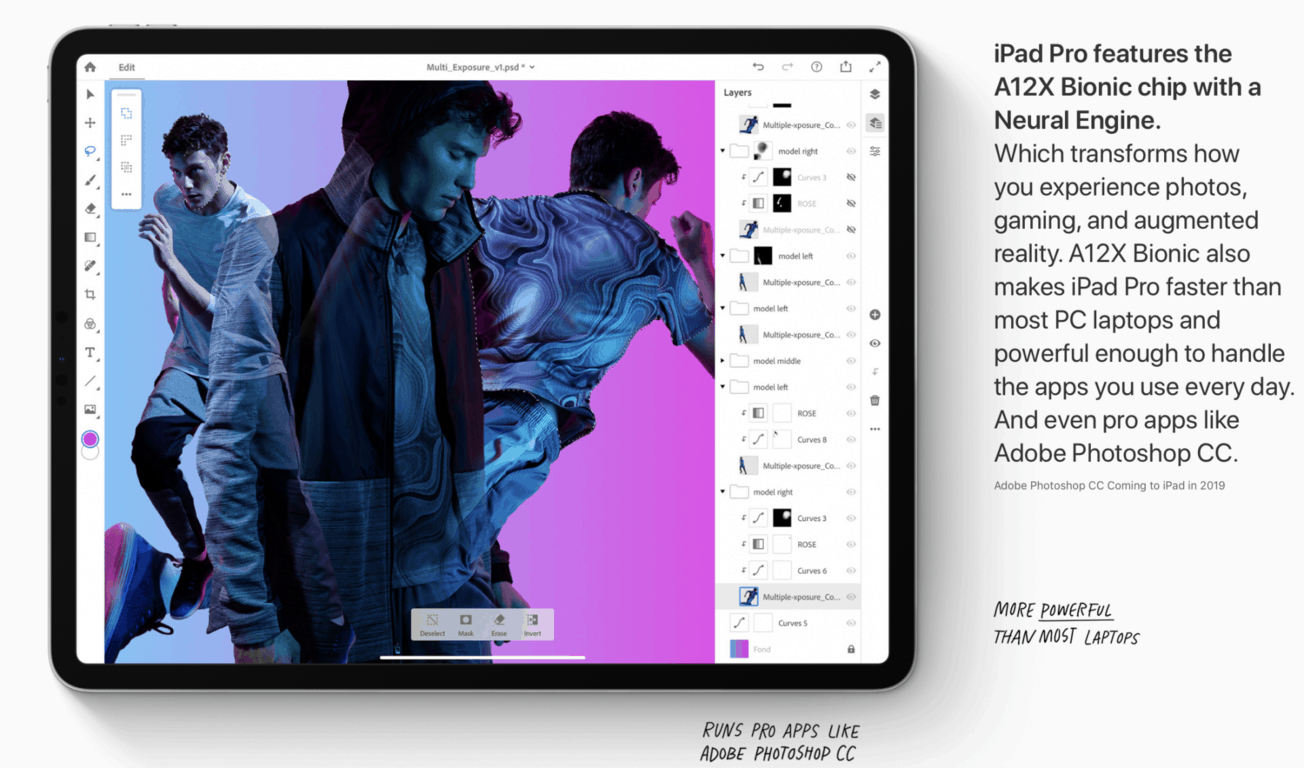 According to Apple, its new iPad Pro now rivals eight-gen gaming consoles in terms of power. "The iPad Pro delivers Xbox One S-class graphics performance in a package that is much smaller," said Jon Ternus, VP of hardware at Apple. The company showed an NBA 2K game running on the iPad Pro during the keynote, and there was also a mention that the new tablet can run Assassin's Creed: Odyssey runs at 120 FPS, "something no console can deliver" (Ubisoft's game is locked to 30FPS even on Microsoft's Xbox One X).
There's no denying that Apple's ARM chips are definitely impressive, especially at a time when Intel first 10nm processors won't be ready before the end of 2019. Having so much computing power at hand, Apple has been able to push Adobe to create a full-blown version of Photoshop for the iPad that will be available next year. iOS on the iPad still doesn't support windowed apps or true multitasking like on a PC or Mac, but we're probably not so far away from a world where a mobile OS like iOS is versatile enough for most consumers.
Apple also announced a new MacBook Air with Retina display today as well as a new Mac Mini with updated specs, but these devices were clearly outshadowed by the new iPad Pro. Designing its own chips allows Apple to innovate much faster with its mobile products, and we're left wondering when Apple will finally release an ARM MacBook that could be faster and more power-efficient than existing Intel-powered models.